'The kid attacked me:' Police find grow operation in suspect's home after road rage stabbing in Kenosha


KENOSHA -- A Kenosha man is accused of stabbing another man at the Kwik Trip gas station in Kenosha, and prosecutors say when police went to his home to arrest him, they found a marijuana grow operation with pot plants in three separate rooms in the man's basement. Additionally, they found drug paraphernalia and a loaded pistol in the man's home -- and prosecutors say the man told investigators the victim in the stabbing attacked him.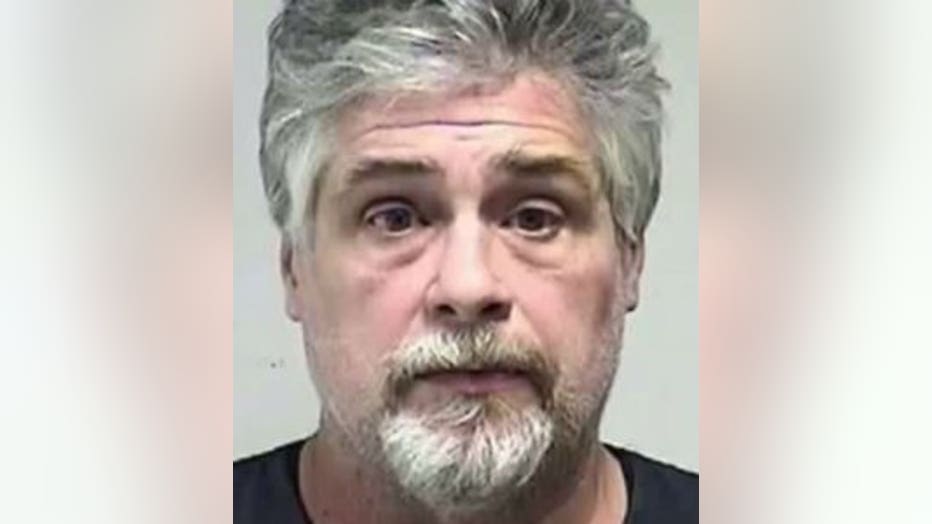 Mark Carver, 53, of Kenosha faces one count of first degree reckless injury, use of a dangerous weapon, one count of manufacture/deliver THC, greater than 200 to 1,000 grams, and one count of maintaining a drug trafficking place.

According to a criminal complaint, on Monday, April 2, around 4 p.m., police were dispatched to the Kwik Trip gas station on 39th Ave. near 80th St. in Kenosha -- where they observed the victim in this case and a Kwik Trip employee, who was "holding a towel against the victim's back."

Police learned the victim had a one-inch laceration in the middle back side of his rib cage. He indicated he'd been stabbed by a man who was approximately 50 to 55 years old after the man cut him off in traffic. He said he pulled over, and the suspect also pulled over, and the suspect "got out of his vehicle with a knife." The victim said he punched the man, and the suspect then stabbed him. He indicated the knife could be found in the parking lot.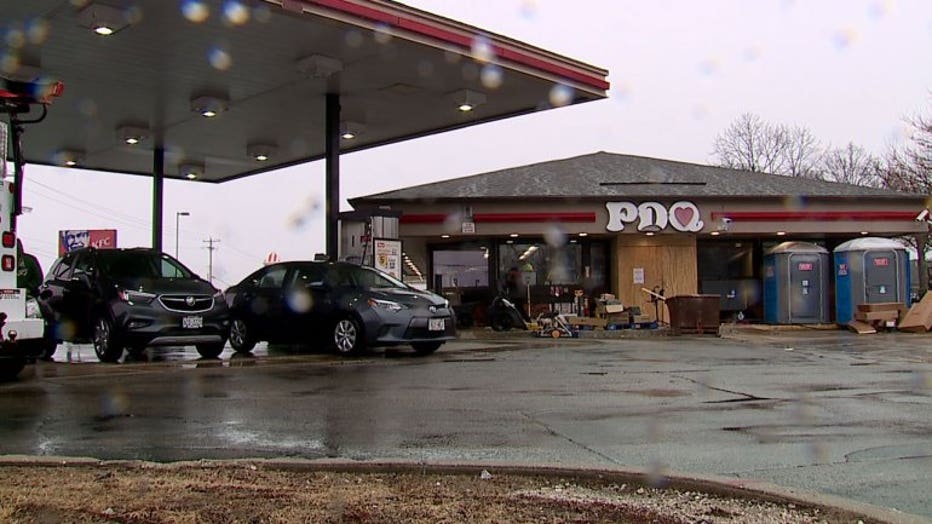 The complaint says police found a black Gerber folding knife in the parking lot, "approximately eight inches in length, with a four-inch blade," with a "red substance on it that appeared to be blood."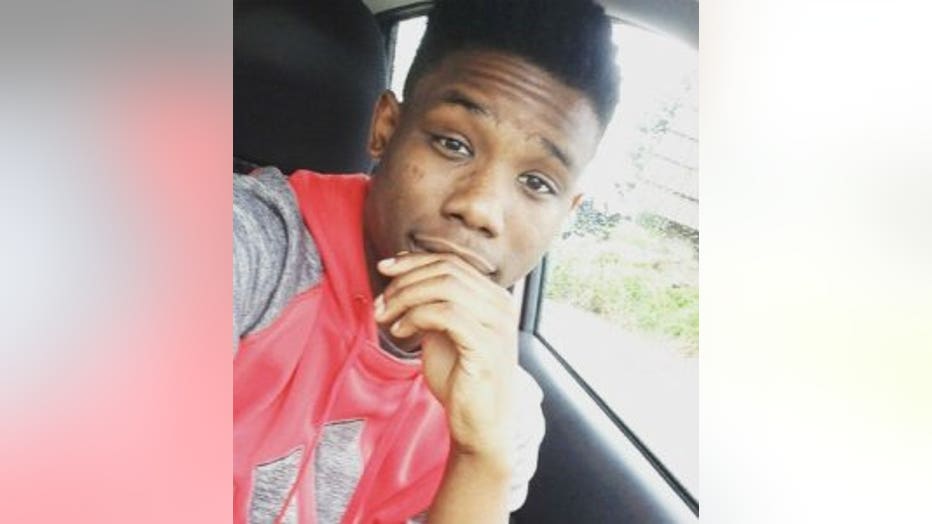 At the hospital, the complaint says doctors discovered the victim had suffered a collapse of his right lung. He had to be transferred to the "Critical Care Unit."

"He was scared, so it was scary for all of us," Tasha Bell said of her son, Dequane Price, 21, the victim in this case.

Price remained hospitalized on Wednesday, April 4 when FOX6 News spoke with Bell.

"He's in good spirits. He had a collapsed lung, a punctured liver and had a hole in his diaphragm," she said.

Bell said she credits the Kwik Trip employee found with her son at the scene for saving his life.

A witness to the stabbing told investigators he was sitting in his work truck in the Kwik Trip parking lot when he saw a man in a red sweatshirt standing in the lot.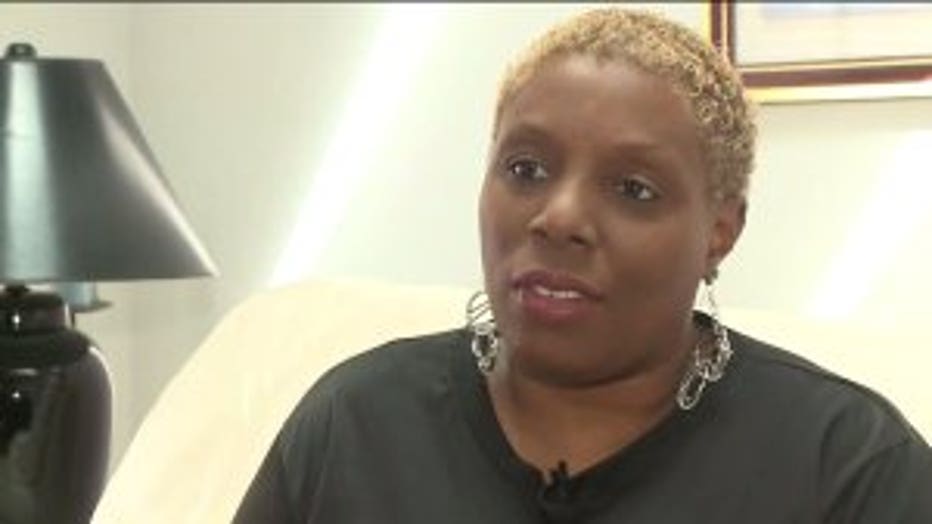 He said a black SUV pulled up -- tires squealing, and a man between the ages of 50 and 60 got out -- the two men then exchanging words. The witness said the older man then "lunged" at the man in the red sweatshirt, and the victim "went flying." He said the man in the red sweatshirt then stood up, looked down, threw a knife to the ground and went inside the store. The older man got into his SUV and drove away.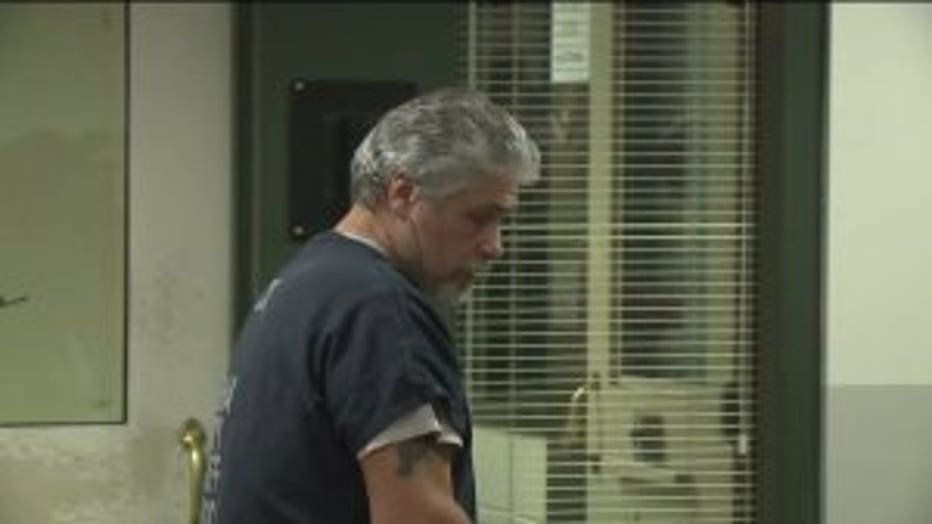 "All he remembers is feeling something warm going down his back and he looked down...there was blood," said Bell.

The witness was able to write down the license plate number from the SUV.

Investigators learned the SUV was registered to Mark Carver. A perimeter was established near his home, and investigators saw the SUV parked in the driveway. When Carver walked out of the home, he was taken into custody.

The complaint says investigators entered the home and "noticed a very strong smell of fresh marijuana" inside. A search warrant was obtained and executed at the home.

According to the complaint, investigators found drug paraphernalia in a master bedroom on the ground floor of the home, and a loaded pistol under the bed. This room was identified as belonging to Carver and his wife.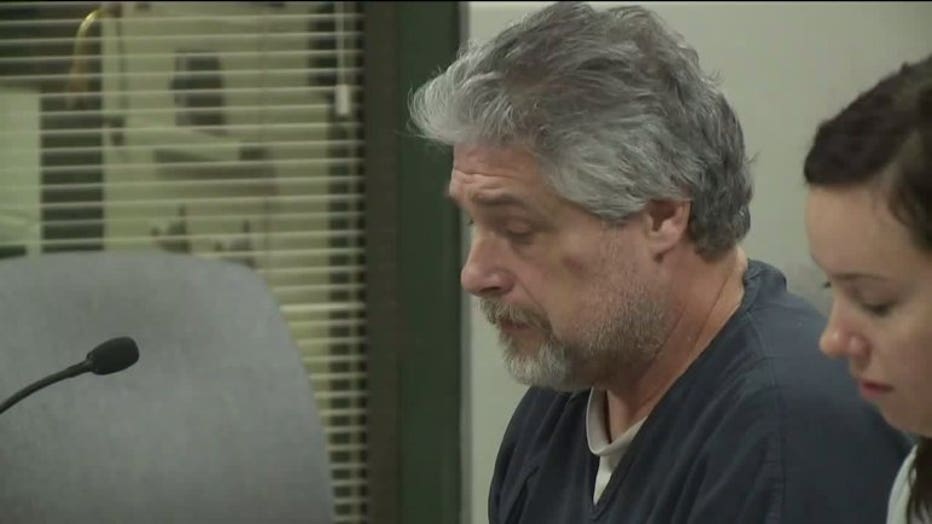 Investigators took a look inside a locked room in the basement. In that room, investigators found two safes, one with several firearms inside. Another contained more than $3,000, "several bars of silver" and passports for Carver and his wife. On top of a speaker in this room, investigators discovered jars of marijuana, weighing more than 80 grams. In a cardboard box, investigators found two more jars filled with marijunana, weighing more than 60 grams. More marijuana was found in containers on a work bench, weighing 19.9 grams. Investigators also found scales, plant trimmings and trimming tools.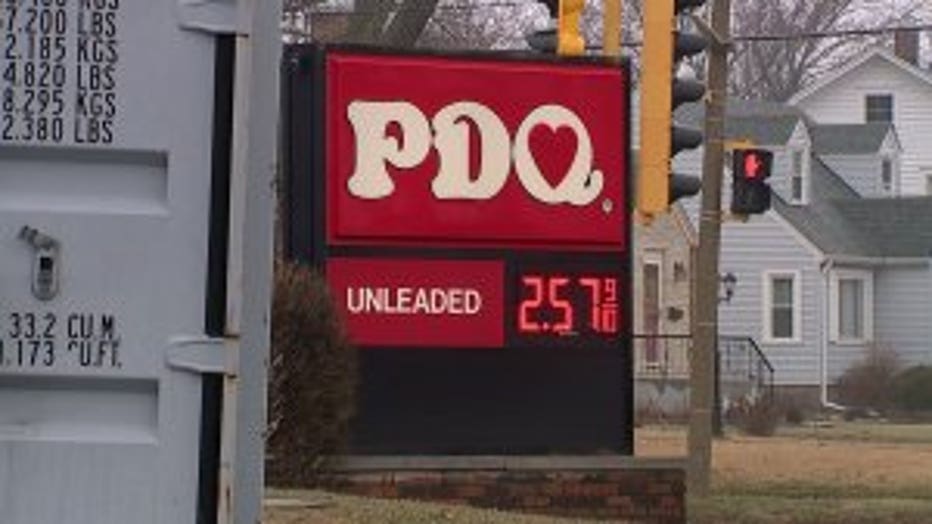 Behind a doorway leading to a second room, the complaint says investigators found seven plants that appeared to be "actively growing marijuana," with fluorescent lights above them, along with humidity and temperature readers located near them, and a water purification system located nearby.

In the first room, there was a passageway leading ot a third room near the home's utilities. In that room, the complaint says investigators found a zippered cloth structure with bright lights and marijuana plants inside.

Another hallway leading to another door revealed more marijuana plants, more fluorescent lights and a fan.

Police spoke with Carver, who indicated "I had an altercation at the gas station. The kid attacked me."

Tasha Bell said she wants justice for her son -- and a harsh sentence for Carver.

"He needs to rot, as far as I care," said Bell.

Carver was in court for his initial appearance on April 4. That court appearance was adjourned to April 12. Cash bond was set at $75,000.