The difference one kiss can make: Parents believe kiss from Pope Francis aided in daughter's recovery


PHILADEPHIA -- Pope Francis visited Philadelphia in late September, during his visit to the United States. The pontiff's visit touched many people -- including a one-year-old girl battling a brain tumor. Her parents are calling what's happened since Pope Francis' visit a miracle.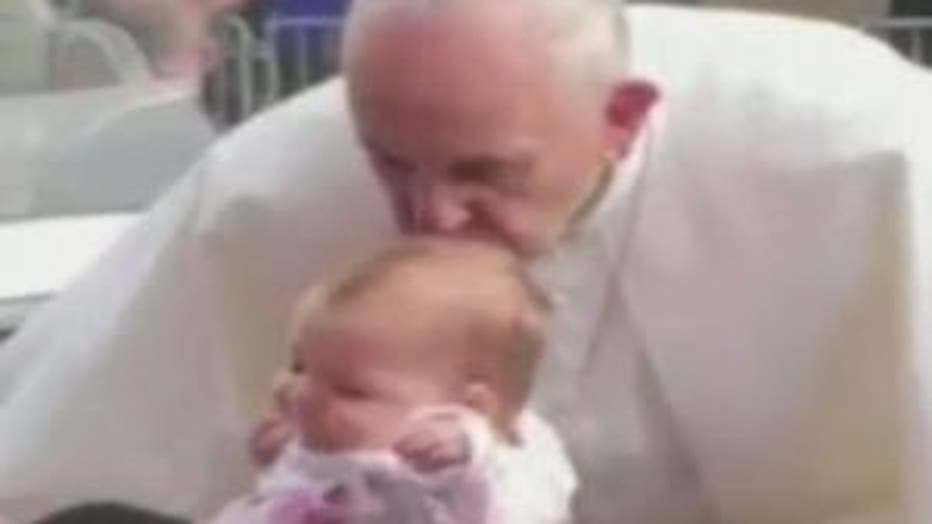 Pope Francis and Gianna Masciantonio


Gianna Masciantonio's parents call a quick kiss from Pope Francis "The Miracle on Market." They insist the kiss is partially responsible for her quick recovery.

"I think this is all this is from God. This, you know -- the Pope was just a messenger from God," Joey Masciantonio said.

Gianna has a rare, inoperable brain tumor. Her blood cells attacked her brain stem weeks after her birth.

Surgery is not an option.

The Masciantonio clan showed up for the papal parade in front of Independence Hall -- expecting maybe a quick glimpse of Pope Francis.

A friend with the FBI helped make the kiss happen.

The man seen holding Gianna in the video is Pope Francis' body guard -- Domenico Gianni.

Dominic is Gianna's older brother.

Joey and Kristen Masciantonio say the similar names here is just another sign that this was divine intervention.

They believe the proof is in their little girl's scans.

Here's a scan taken in late August -- before Pope Francis' spontaneous kiss: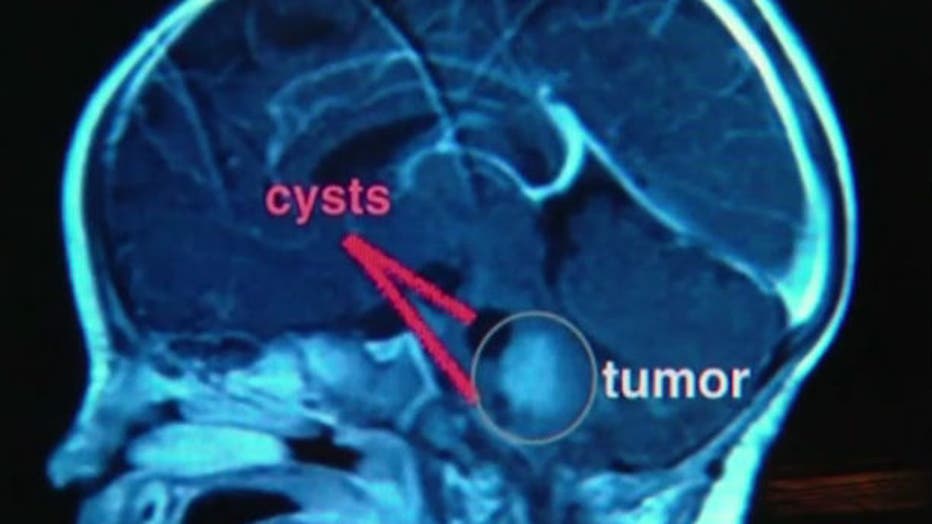 Here is a scan from the end of October: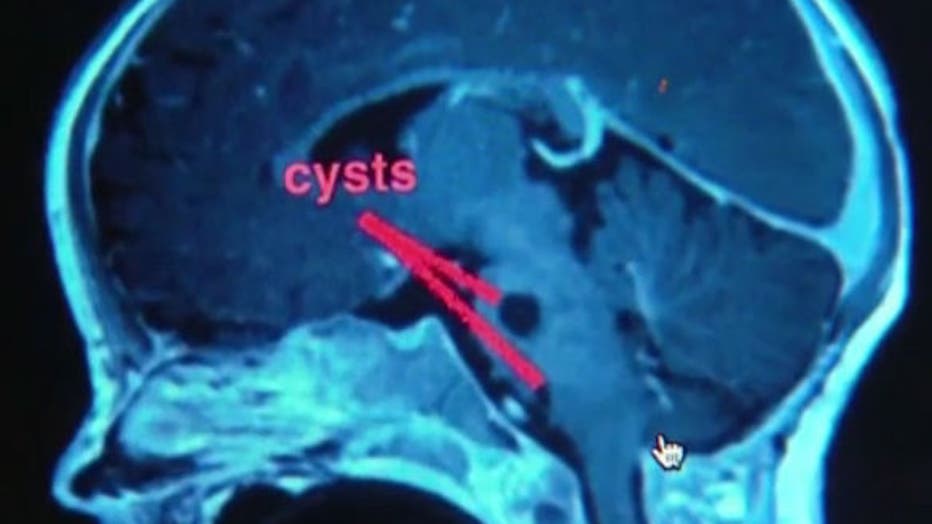 "You can hardly see the tumor in so many of the cuts. It's just, it's just a blur," Kristen Masciantonio said.

The scans, when next to one another, clearly show a difference.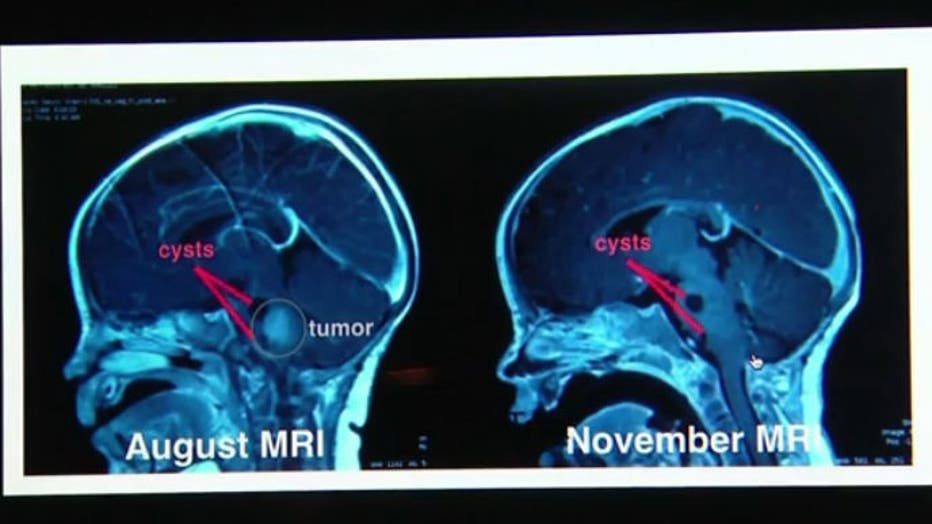 Gianna Masciantonio scans


"She's getting better and stronger. She's blowing kisses. She's started to point, started pointing at things," Kristen Masciantonio said.

Gianna was named for Saint Gianna -- a modern-day saint from Italy who died in 1962.

Gianna's parents insist her future is a bright one -- and they can't wait to sit down one day to show her and tell her what a difference one kiss can make.

"Last year was about living in honor of her. Now we're going to get to live with her," Joey Masciantonio said.

Little Gianna has come a long way. Her father says she spent the first eight months in hospice care.