Texas student crashes SUV into patrol car after taking topless Snapchat selfie, police say


RYAN, Texas -- A Texas A&M student told police she was taking a topless Snapchat selfie for her boyfriend moments before her SUV slammed into the back of a parked police car.

It happened around 8:30 p.m. Wednesday on East Villa Maria Road in Ryan, Texas.

According to KBTX, Bryan Police Officer John Sartell  approached the vehicle to find the driver, 20-year-old Miranda Kay Radar, wearing an unclasped bra, attempting to put her shirt on.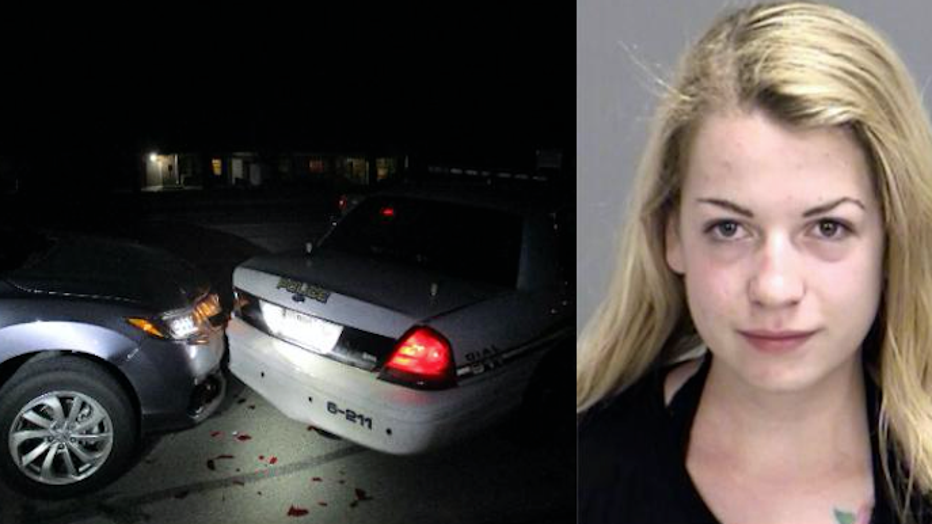 Miranda Kay Radar (Bryan Police Department)


There was also an open bottle of wine in the center console cupholder, police say.

When Officer Sartell asked her why she was not dressed, the woman told him she was "taking a Snapchat photo to send to her boyfriend while she was at a red light."

Rader was charged with DWI with an open container and was also issued a citation for minor in possession of alcohol.