Temple shooting victim previously in coma has condition upgraded
WAUWATOSA -- Froedtert Hospital said Wednesday, September 5th Punjab Singh's condition has been upgraded from critical to serious. This, as the Sikh community was set to commemorate one month since the tragic shooting. Singh was shot in the head and critically injured in the August 5th shooting at the Sikh Temple in Oak Creek.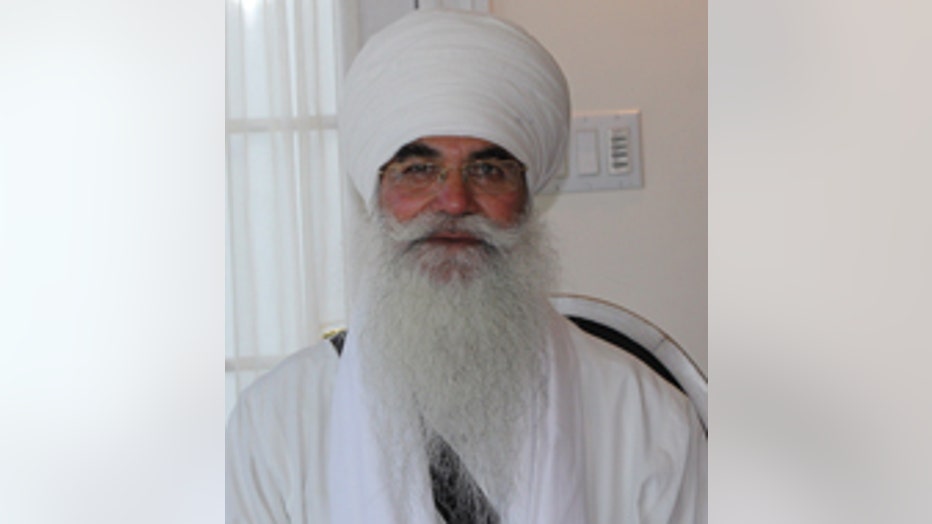 Froedtert officials say Singh no longer requires mechanical support to breathe and has been transferred out of the intensive care unit.
In a statement, Froedtert officials said: "Serious condition indicates vital signs may be outside normal limits and treatments are being directed toward assisting return to normal limits."
FOX6 News spoke with Singh's family Wednesday -- on the one month anniversary of the shooting. They flew in from India as soon as they received word on the shooting.
Singh's family visits the Sikh Temple in Oak Creek every morning to pray for him. When they are not at the temple, they are at his bedside, holding his hand and massaging his feet -- little things to let him know they're there.
Singh's family says he is doing better. FOX6 News spoke with Singh's eldest son, Raghuvinder Singh who said he feels knowing family is nearby is helping Punjab Singh recover.
"He is out of ventilator now. He is in regular room, out of ICU, not critical but in serious condition and sometimes he opens his eyes. Sometimes he moves his right leg and right arm," Singh said.
Family members hope the signs of progress continue. It's an inkling of good news on a sad day -- the day marking the one month anniversary of the shooting.
"I want to say for more people to pray for him. I believe in prayers and with the blessing of prayers he will get up," Singh said.
Six were killed in the Oak Creek shooting -- after 40-year-old Wade Michael Page entered the Sikh Temple and opened fire. Three were critically injured, including Oak Creek Police Lt. Brian Murphy.
Singh is the only victim remaining in the hospital. Sanktoh Singh and Lt. Murphy were released and are recovering at home.
CLICK HERE for additional Sikh Temple shooting coverage via FOX6Now.com.