Ted Cruz reflects on Scott Walker endorsement during stops in Brookfield, Cedarburg


BROOKFIELD -- Republican presidential candidate Ted Cruz made a campaign appearance in Brookfield on Tuesday morning, March 29th. Cruz spoke to supporters at the Sharon Lynne Wilson Center for the Arts. It was one of three events for Cruz in Wisconsin Tuesday. The candidate also received the endorsement of Governor Scott Walker.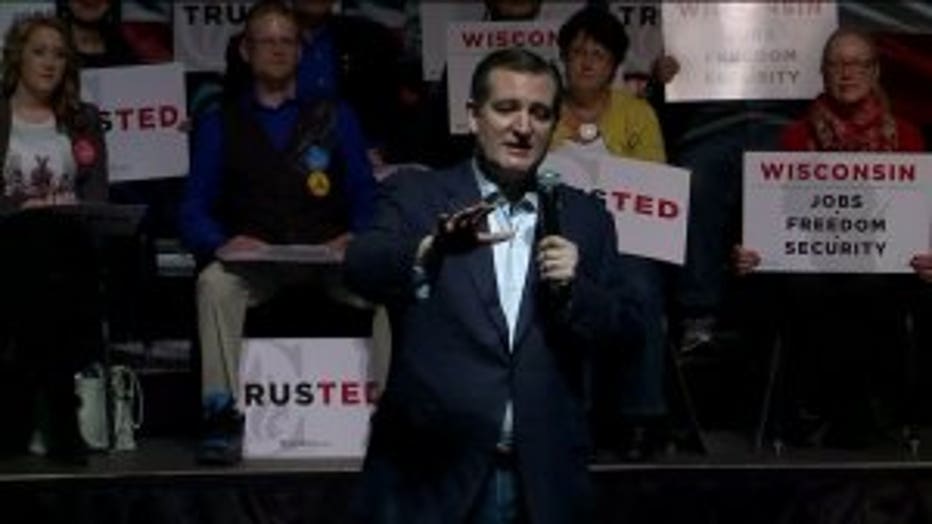 Cruz told supporters in Brookfield Governor Walker's "heroic" battle with unions inspired him and millions of others.

Cruz called Walker a "strong, principled conservative" and noted that he won three elections over four years.

Walker won a recall election in 2012 spurred by his push to all-but-eliminate collective bargaining for public workers.




Cruz said "millions of men and women all across the state of Wisconsin stood with Governor Scott Walker" during that fight. Cruz described a "heroic stand" that inspired millions across the country, including him.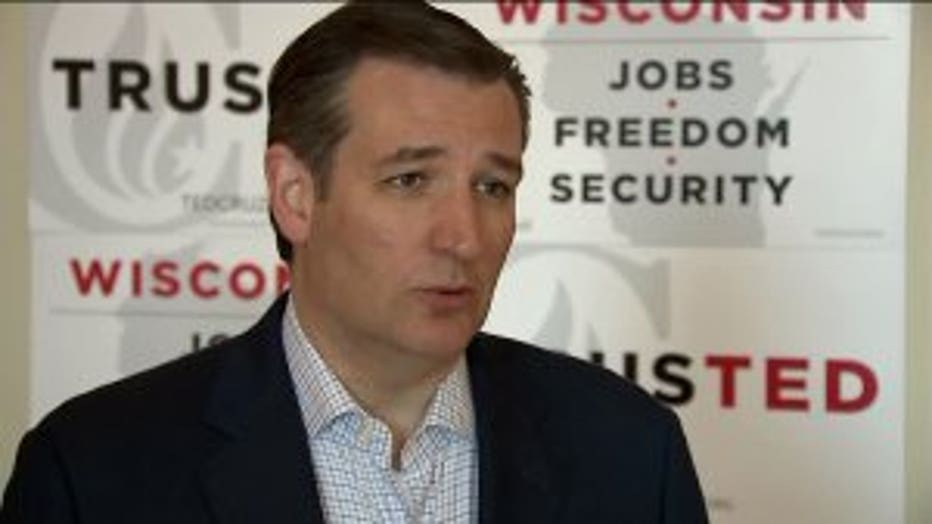 Ted Cruz speaks one-on-one with FOX6 News


Walker said he plans to campaign with Cruz this week.

Cruz is hopeful that the Walker endorsement will help him to strike the right chord with voters in Wisconsin -- knowing a strong performance in the Badger State will narrow the delegate gap with front-runner Donald Trump.

"This endorsement was tremendously important. Governor Walker is a strong, principled conservative who has earned respect nationwide," Cruz said.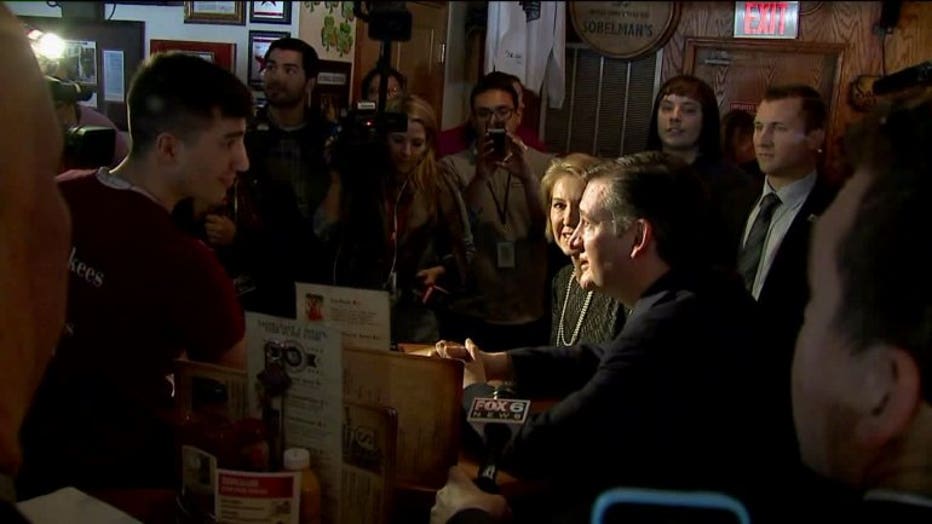 Ted Cruz at Sobelman's in Milwaukee


Following the event in Brookfield, Cruz made an unscheduled stop at Sobelman's on St. Paul Avenue in Milwaukee.




"Everyone says the burgers are amazing," Cruz said.

Cruz told FOX6 News he believes there's one fellow GOP contender who should leave the race.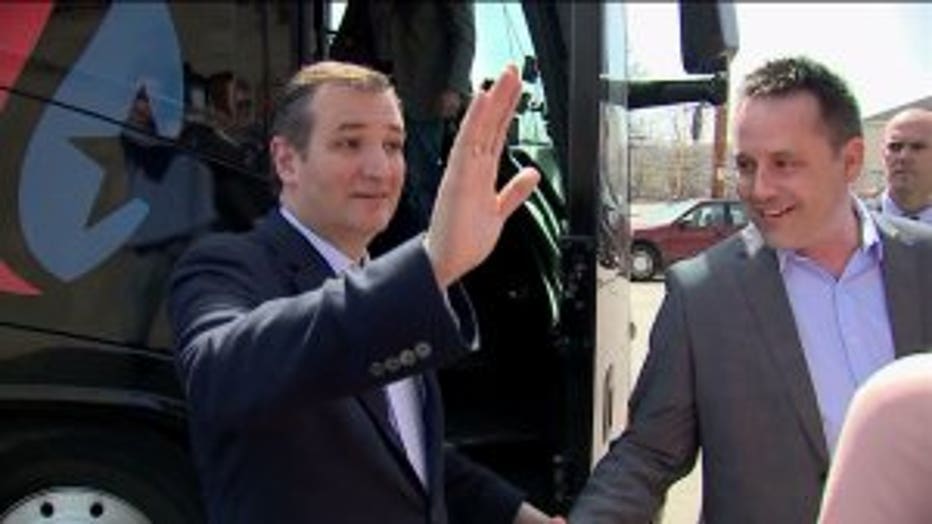 "John Kasich is a good man, but it is mathematically impossible for him to become the nominee," Cruz said.

Cruz on Tuesday afternoon stopped briefly at "Out & Out Custard and Sandwiches" in Cedarburg.




Throughout the day, Cruz told supporters he is the strongest candidate when it comes to keeping our country safe.

On Tuesday evening, Cruz will join Donald Trump and John Kasich in Milwaukee for a CNN GOP town hall event at the Riverside Theatre. That begins at 7:00 p.m.

On Wednesday, Cruz will be in Madison for a "Women for Cruz" event with his wife, Heidi Cruz, his mother Eleanor Cruz and Carly Fiorina.

On Friday, April 1st, Cruz will join John Kasich for a Milwaukee County GOP forum at Serb Hall in Milwaukee.

CLICK HERE for a complete and updated list of presidential campaign events in Wisconsin ahead of the April 5th election.