Teacup Maltese stolen from 'Preppy Pups' in West Allis found, reunited with owner
WEST ALLIS -- West Allis police announced Wednesday, June 20 that a small dog stolen from  "Preppy Pups" near 83rd and Lincoln has been found.

Police say the teacup Maltese was stolen by a person described as a male, Hispanic, about 23-27 years old, about 5'8" tall, medium build. The suspect was last seen wearing a black hat, black shirt, black shirt and dark khaki pants.

The stolen dog was recovered by the Milwaukee Police Department Tuesday night, June 19 and reunited with its owner.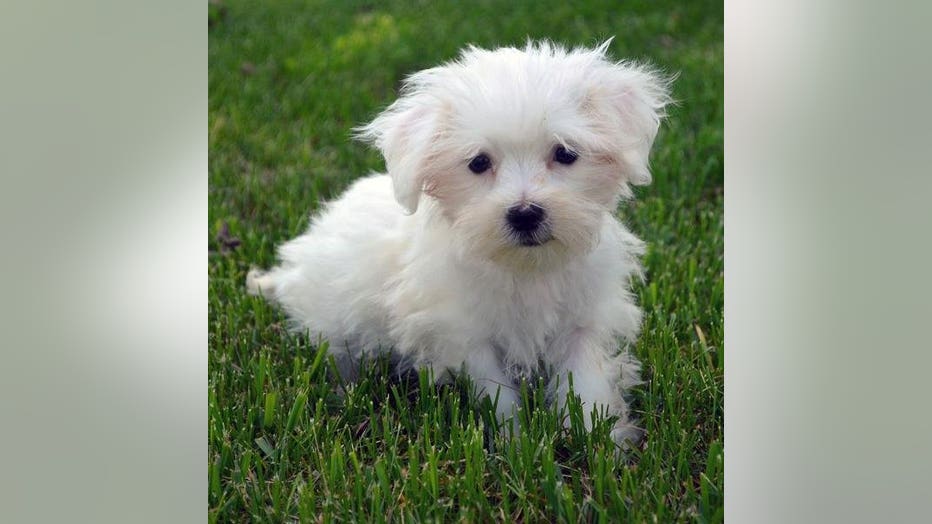 Help Assist WAPD - Theft of Dog:We are trying to identify the subject who stole a dog from a business around 83rd & Lincoln.The dog is a white Tea Cup Maltese and is valued at about $1300.The subject who took the dog is described a Hispanic male,


A Facebook post from Preppy Pups indicates the suspect was "casing the business" as he's been in several times before. Preppy Pups says the suspect got away in a getaway car and took off.