"Taking it too far?" Police say "prank wars" in Waukesha could lead to citations or criminal charges


WAUKESHA (WITI) -- They think it's a harmless school prank, but the joke may soon be on students in the Waukesha School District. Dozens of homes have been toilet papered and littered. Some are in such bad shape, police say these "pranks" could result in criminal charges!

Police say this is the result of junior-senior "prank wars." They say they started getting calls from concerned citizens in mid-April. With the end of the school year approaching, this is the last time many seniors will have to prank underclassmen.

Police say they've dealt with five reported incidents -- and one of them resulted in three adult high school students receiving ordinance violations for disorderly conduct.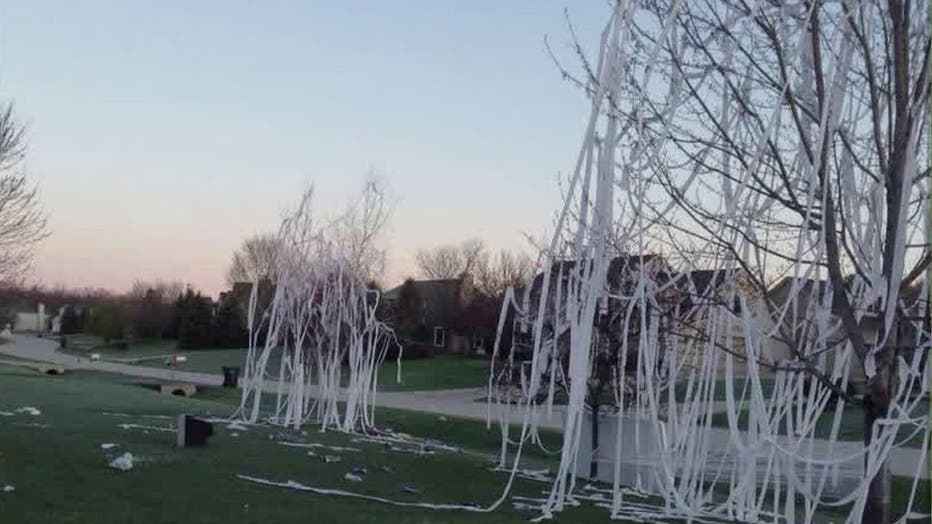 Even with square scraps on her lawn and TP in her trees, Laura Daniels said Tuesday, May 5th she doesn't have it as bad as some others.

"Some other neighbors had dead animals -- a dead squirrel on their front porch," Daniels said.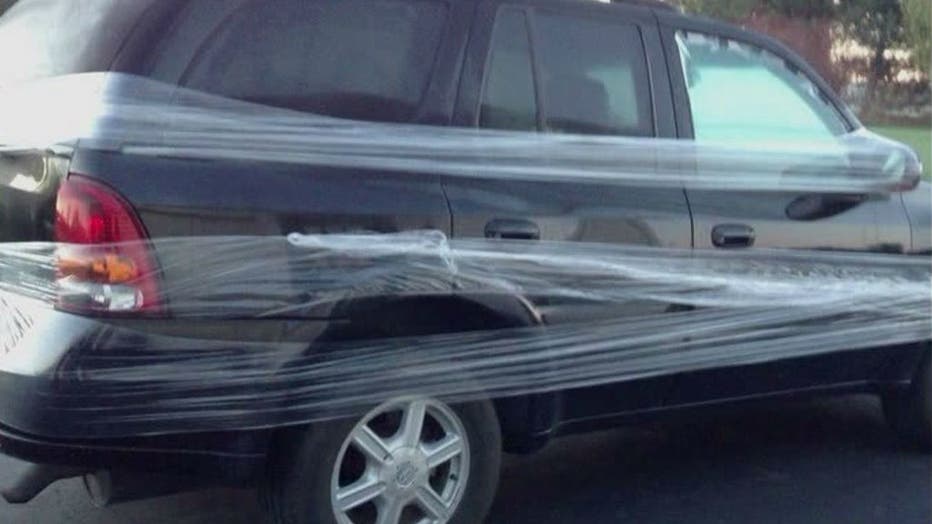 Daniels woke up to a pretty big mess on Tuesday morning. In the driveway, she found her son's car wrapped in plastic with a note reading: "You're next! Haha!"

Daniels' son is a junior at Waukesha West High School.

"There was a huge sign in the yard saying Seniors 2015 -- so you knew the seniors did it to you," Daniels said.

The Daniels family is one of many caught in the middle of these junior-senior prank wars. These prank wars are happening at Waukesha West, Waukesha South and Waukesha North high schools.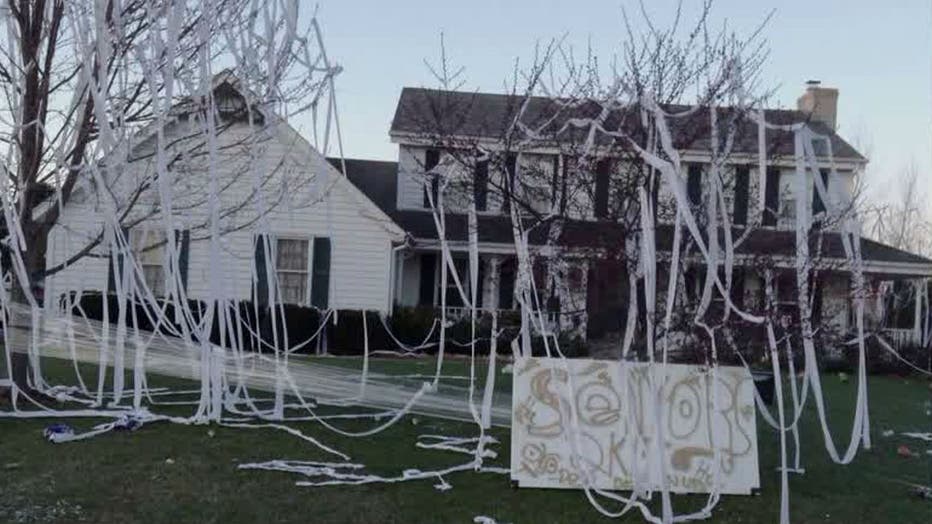 "They are doing toilet paper, putting items like pasta in the front lawn," Waukesha Police Lt. Joe Hendricks said.

Lt. Hendricks says harmless high school fun has escalated in recent years -- pushing parents to call the police.

"Sometimes it bleeds over to the point where it becomes criminal," Lt. Hendricks said.

Lt. Hendricks says there have been some pranks that have damaged homes.

"They had cat litter and cat poop on the sidewalk and grass," Lt. Hendricks said.

Police say damage like chipped paint or siding could result in citations or even criminal charges.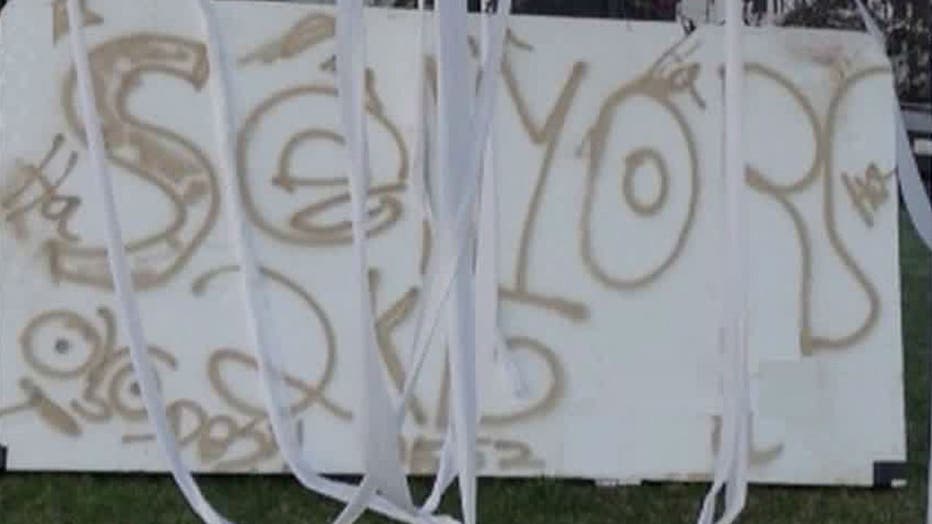 "It could be disorderly conduct. If it rises to the level it could be criminal damage to property," Lt. Hendricks said.

Police have stepped up patrols at the request of those living near Waukesha West High School -- especially during the overnight and early morning hours.




"When they start damaging a house, that`s taking it too far," Daniels said.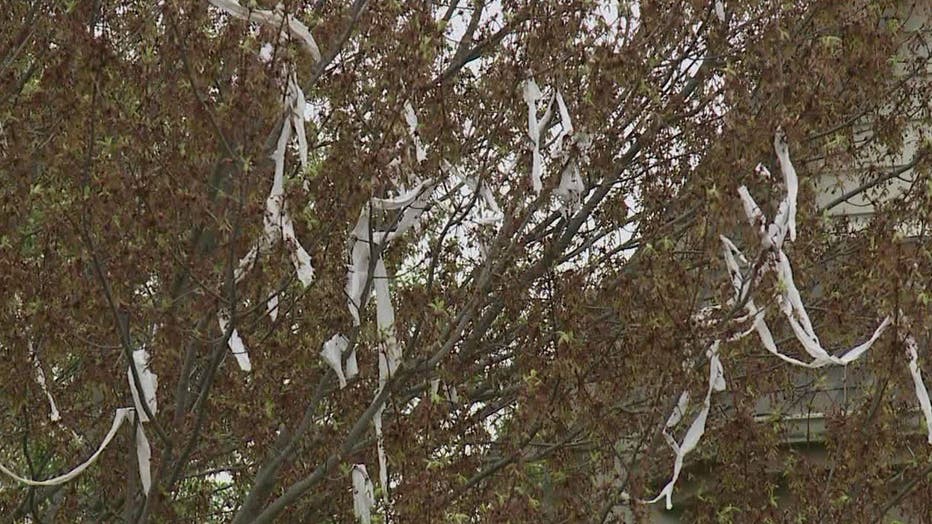 Police couldn't tell FOX6 News exactly how many homes have been targeted during these prank wars, as some parents haven't reported the pranks to police.

However, we're told police liaison officers assigned to each of the high schools have been talking with kids -- letting them know that these pranks are going way too far.

Police say it is believed these incidents were isolated to a few leading up to prom. There have been no reported incidents since May 2nd.