Suspected drunken driver accused of driving the wrong way, slamming into a vehicle head-on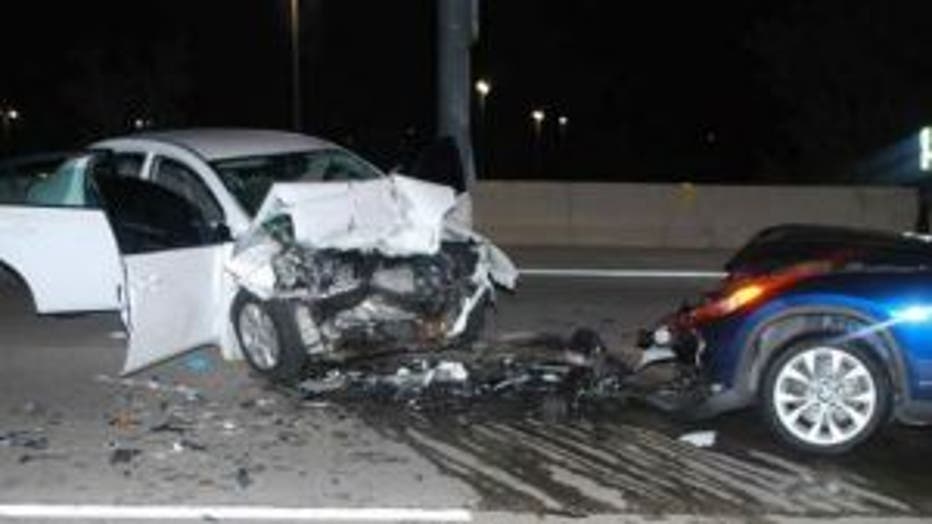 Wrong-way crash near Stadium Interchange


MILWAUKEE (WITI) -- A suspected drunken driver is accused of driving the wrong way and slamming into another driver head-on -- shutting down a stretch of Miller Park Way early Sunday, September 7th.

It was around 2:30 a.m. when the Milwaukee Fire Department got a call about a wrong-way driver traveling westbound in the eastbound lanes of I-94 and 35th Street. At 2:36 a.m., dispatch reports stated that the wrong-way driver crashed head-on with a vehicle traveling northbound on Miller Parkway.

"No one expects a vehicle to be coming at them in the wrong direction. When you see a vehicle going the wrong way on the expressway, typically it only ends one way," Milwaukee Fire Deputy Chief Aaron Lipski said.

Both the driver and passenger of the striking vehicle, a white Nissan, were unconscious following the crash.  The 23-year-old passenger in the Nissan suffered life-threatening injuries. The driver of the blue BMW was treated at the hospital for minor leg injuries.

"Both of these vehicles were equipped with airbags and it's been reported to me that these airbags probably saved everybody's life," Deputy Chief Lipski said.

West Milwaukee police assisted in shutting down Miller Parkway at National Avenue while  measurements were taken at the crash scene. Deputies found empty and full beer cans in  the suspect's vehicle. The highway reopened at about 6:30 a.m.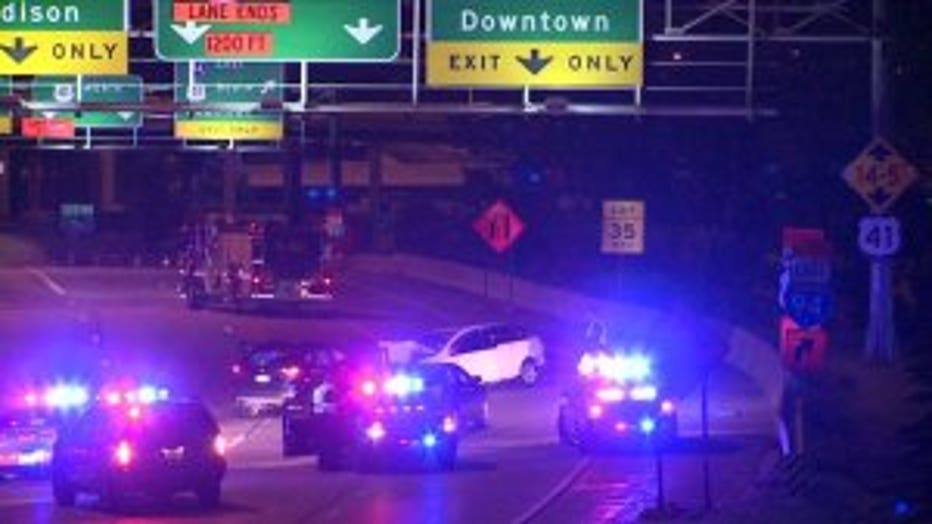 Wrong-way driver suspected in crash on Miller Park Way


We're told the Milwaukee Police Department initially received a call about an abandoned white Nissan on N. 35th Street.

Milwaukee Fire officials and a tow truck responded, but saw occupants in  the vehicle. When MFD personnel approached, the driver fled and entered I-94 at 35th Street in the wrong direction.

"At that point they immediately notified our dispatchers, who immediately notified the Milwaukee County Sheriff''s Office," Deputy Chief Lipski said.

23-year-old Jorge Ramirez of Milwaukee will face multiple charges, including  DUI-2nd/Cause Injury, Injury by Intoxicated Use of Motor Vehicle, Wrong Way on  Divided Highway, Operating While Revoked/Cause Great Bodily Harm; Injury by  Intoxicated Use of Motor Vehicle, and 2nd Degree Reckless Endangering Safety. If convicted of all charges, he faces up to 45 years in prison.

David Draeving lives across from the westbound 35th Street ramp. He says he's constantly witnessing the havoc caused by wrong-way drivers trying to reach the interstate.

"If you look around, you see the signs. They're everywhere. Just last night I talked to a person and told her 'you're going down a wrong way' and she said 'I know,'" Draeving said.

Monitor FOX6 News and FOX6Now.com for updates on this developing story.