Suspected drunk driver crashes into Al McGuire Center; forces MU basketball to play at Fiserv Forum


MILWAUKEE -- A suspected drunk driver plowed into the Al McGuire Center on Marquette University's campus early Saturday morning, Nov. 24. The incident sent school officials scrambling, as the women's basketball team was set to tip off in the building hours after the crash.

Video shows the vehicle barreled down 12th Street before veering straight into the Al Mcguire Center -- breaking through glass and smashing into a wall.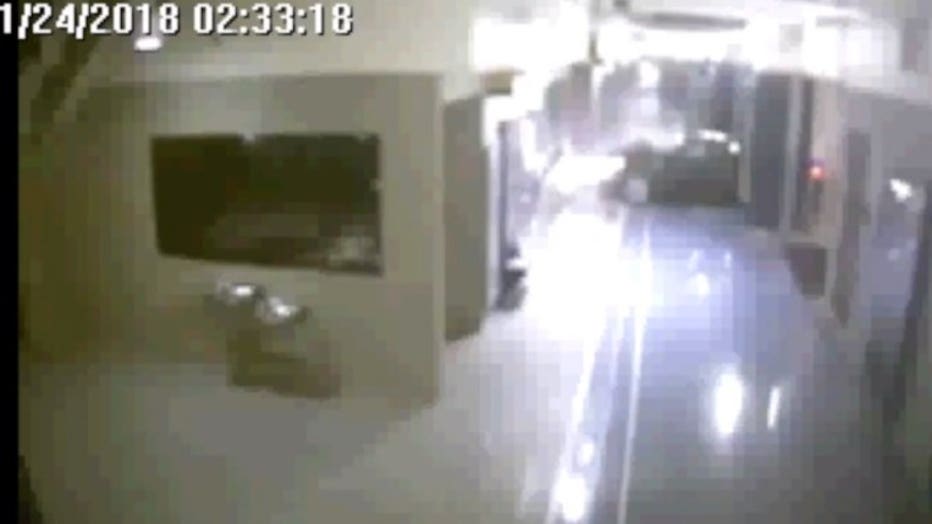 Vehicle slams into Al McGuire Center on Marquette University campus


Surveillance video from inside the building shows the driver attempted to back up, before moving forward and heading out onto the basketball court. The damage forced the Marquette women's basketball team out of their normal arena.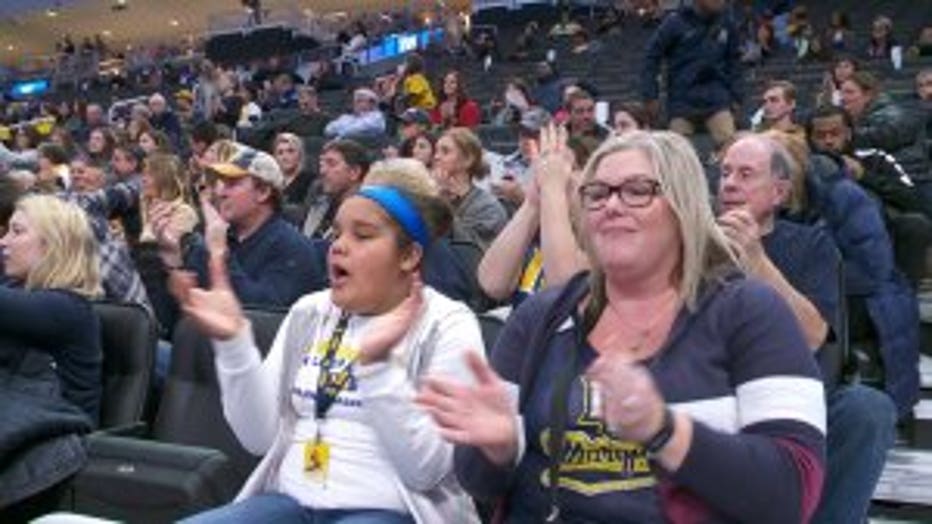 Marquette Golden Eagles women's basketball at Fiserv Forum


"We just keep telling our team that champions adjust and that's what we try to do," said Carolyn Kieger, Marquette women's basketball coach.

Marquette took on the University of Illinois-Chicago Flames inside Fiserv Forum. Coach Kieger said it was a first for the team and an experience they won't forget.

"I thought it was really neat for our players," said Kieger.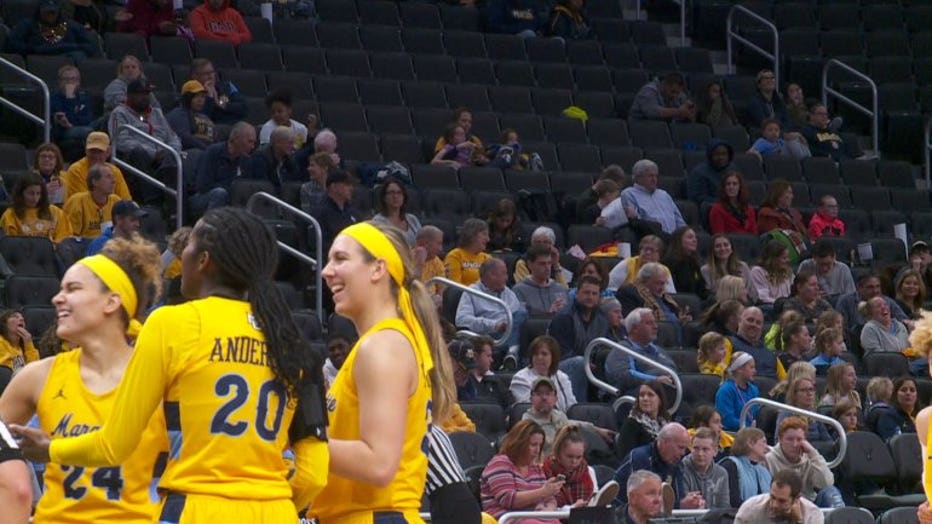 Marquette Golden Eagles women's basketball at Fiserv Forum


Fans watched as the Golden Eagles took a double-digit lead from some of the best seats in the house.

"The women get the experience that the men get, so it's great," said Heather Trotter, fan.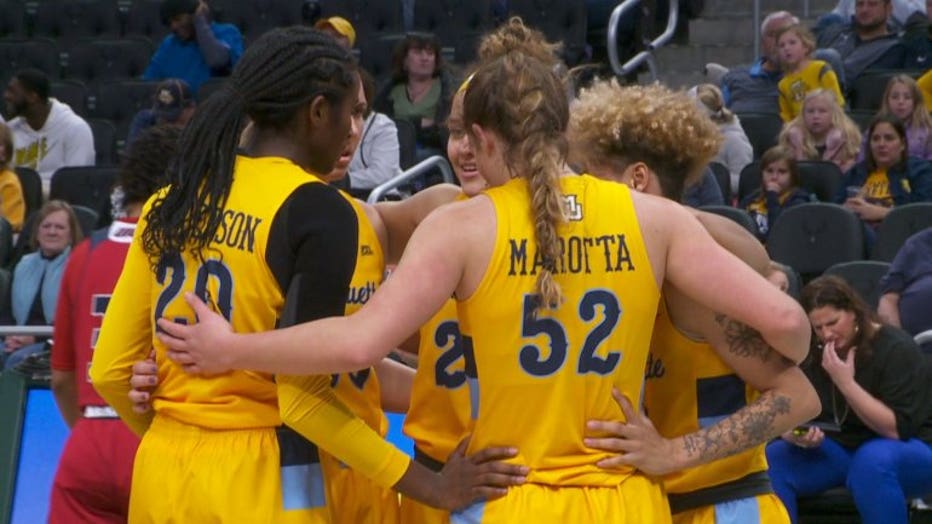 Marquette Golden Eagles women's basketball at Fiserv Forum


"It was just a great time, great arena. Everything was great," said Bill Whyte, fan.

While their eyes were on the game, they couldn't help but think about what happened just blocks away.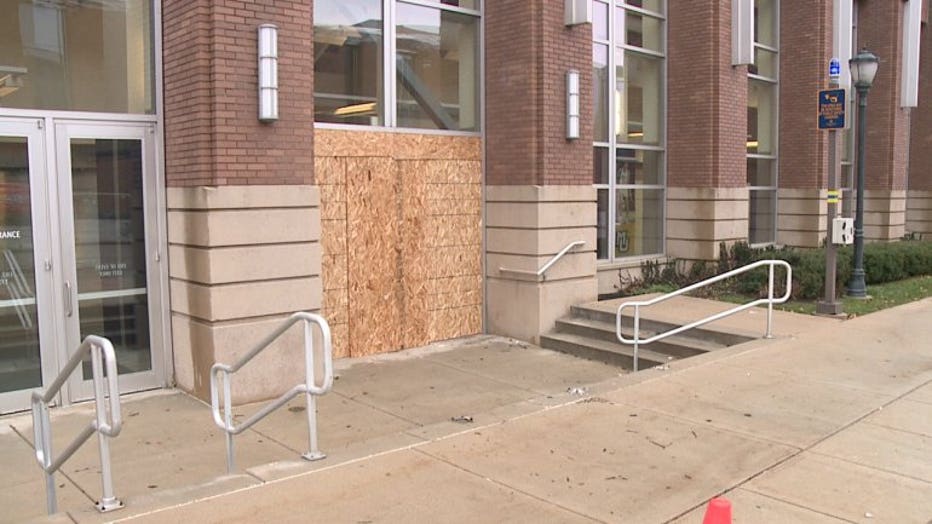 Crash into Marquette University's Al McGuire Center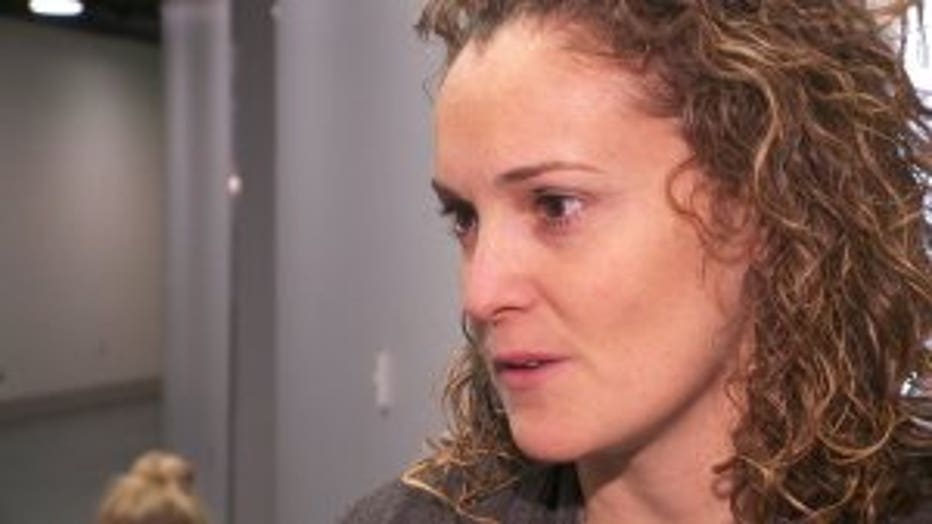 "Lucky no one got hurt, is the best thing, obviously. Hopefully whoever did it can pay for the damages," said Trotter.

"Change it up and come over here and it was a great opportunity for us, one that they'll remember for a long time," said Kieger.

Thankfully, no one was hurt in the crash. The driver was taken into custody by the Marquette University Police Department for OWI, first offense. The driver was cited and released to a responsible party.

The Marquette University women's basketball game against the University of Wisconsin-Milwaukee scheduled for Wednesday, Nov. 28 at the Al McGuire Center will be played at the Klotsche Center on the UWM campus.

Officials said the Al McGuire Center won't be ready for any events until the volleyball team hosts the NCAA Tournament Nov. 30-Dec. 1.