Suspected armed robber speeds away from police, runs over woman: "She was screaming in pain"


MILWAUKEE -- A routine traffic stop turned out to be anything but for Milwaukee police on Thursday evening, August 27th. Police arrested a 30-year-old convicted felon after he fled from officers and struck a woman with his car on the city's west side.

Officers from MPD's Neighborhood Task Force stopped a car for speeding near 27th and Clybourn just after 8 p.m. As the officers ran the driver's information, they realized he had a suspect alert out for him for an August 2nd armed robbery.

The officers approached the vehicle, but the suspect fled in his car and struck a 59-year-old Milwaukee woman crossing the street. She was taken to a hospital for treatment of non life-threatening injuries.

"She was just screaming in pain. She just got hit and she was just laying in the middle of the street screaming. I was terrified for her more than anything. It was just crazy," Jamie Stiger, who saw the woman get hit said.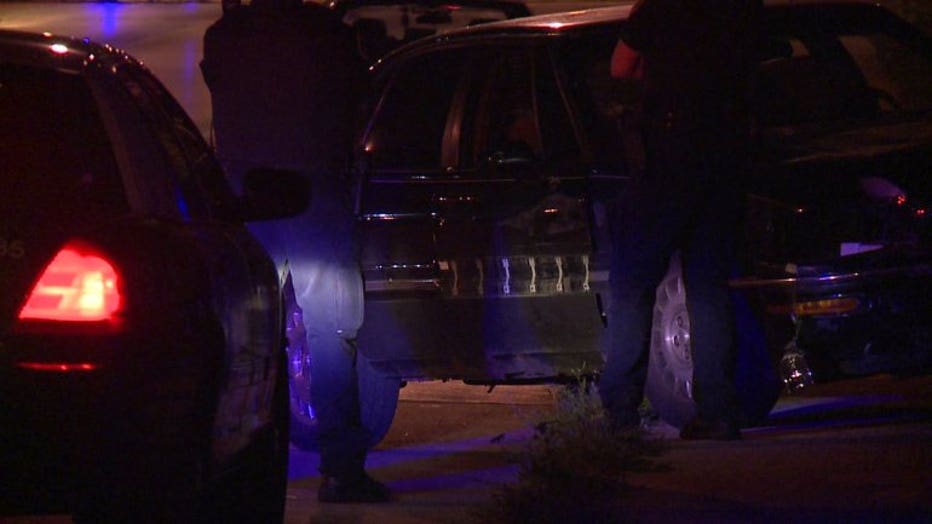 Police on scene near 27th and Brown


Officers pursued the vehicle and the suspect fled from his car on foot near 27th and Brown Streets after crashing the vehicle into a pole.

"I heard the police coming, so I got up to see. It was just like something on TV," Edward Young said.

The suspect, a 30-year-old Milwaukee man, was taken into custody a short time later. During the arrest, the suspect fought with one of the officers and that officer suffered a minor injury. Officers also recovered the suspect's .40 caliber semi-automatic handgun with an extended magazine that he threw during the foot pursuit.

The woman being hit as well as the suspect tossing the pistol was all caught on police dashcam video.

"I would hope she's okay and that everything's fine," Stiger said.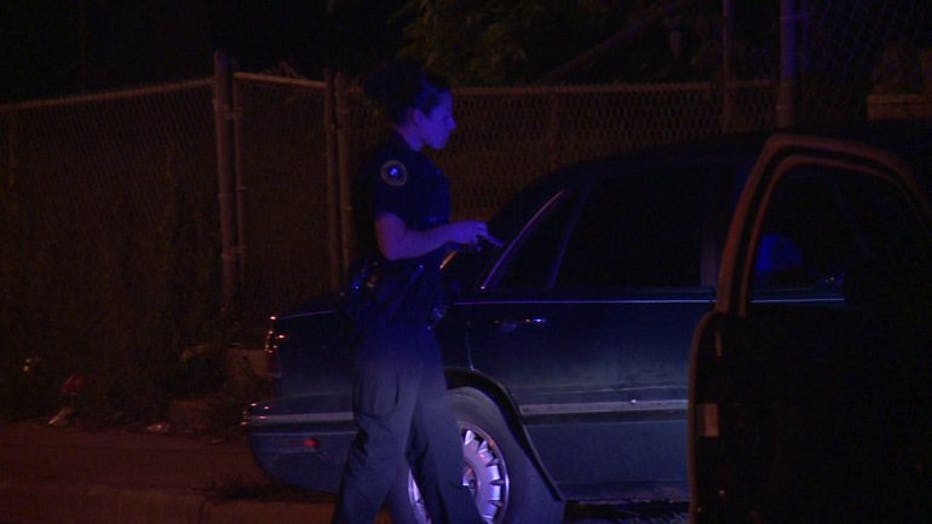 Police on scene near 27th and Brown


The scene was also captured by surveillance cameras at a nearby business.

The suspect is a convicted felon with an arrest record dating back to 2002. He now faces potential charges of Felon in Possession of a Firearm, Fleeing an Officer, Resisting an Officer, First Degree Recklessly Endangering Safety, and Possession of Marijuana.

Milwaukee police will present this case to the Milwaukee County District Attorney's Office in the coming days.