Suspect sought: Over $500 worth of boots stolen from DSW store in Brookfield
BROOKFIELD -- Brookfield police are asking for the public's help to identify a suspect wanted  in connection to a retail theft incident that happened Tuesday, November 14th.

It happened around 2:50 p.m. at the DSW store located on Bluemound Road.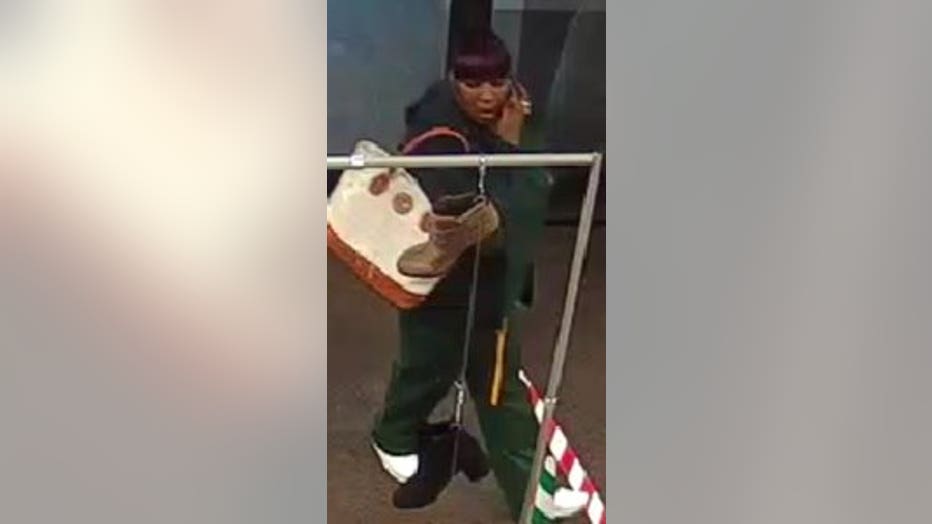 According to police, the woman entered the store and stole four pairs of boots -- with a total value of $544.96.

The suspect is described as a black female in her mid 40's, 5'8" to 5'10" tall. She had black hair pulled into a bun with pink and purple highlighted bangs. The was wearing Green Bay Packers scrubs with white tennis shoes.

She left the store in a newer model black, four-door Sedan with distinctive chrome trim around the windows.

The suspect was in the company of another woman. She was wearing a blue jacket, a peach colored shirt and pink pants. Police say she was not involved in the retail theft.

Anyone with information to assist in identifying the subjects is asked to contact the Brookfield Police Department at 262-787-3702.