Suspect killed in crash in Greendale following pursuit after crime spree is identified


GREENDALE -- The Milwaukee County Medical Examiner's Office has identified a 44-year-old man who died after crashing his vehicle into a large cement pillar following a police pursuit on Monday, February 29th.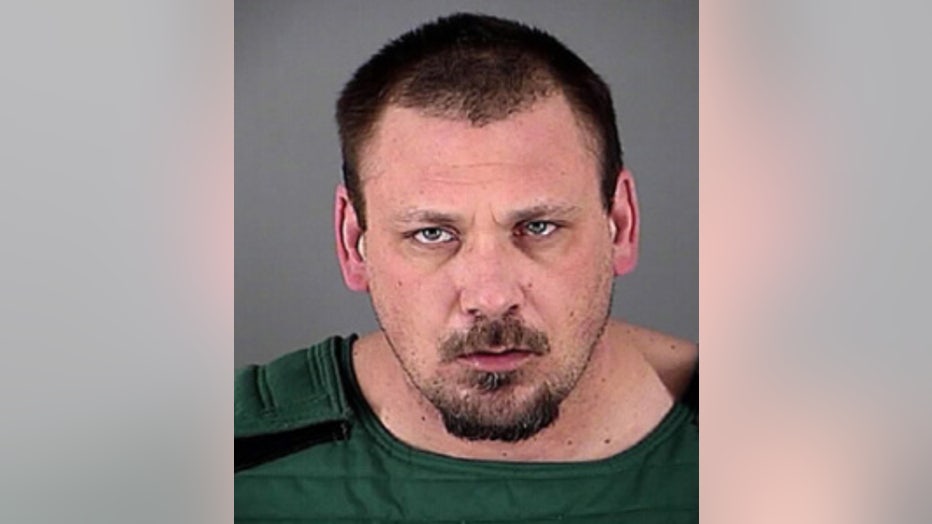 The deceased is identified as Neil Rhode of Waukesha -- and his death has been ruled a suicide.

Rhode was being sought Monday by Brookfield police, following an attempted robbery of a bank near Bluemound Road and Calhoun.

Brookfield police said Rhode was believed to have blood on his clothing, after suffering a self-inflicted wound during a domestic incident in Brookfield that preceded the attempted bank robbery.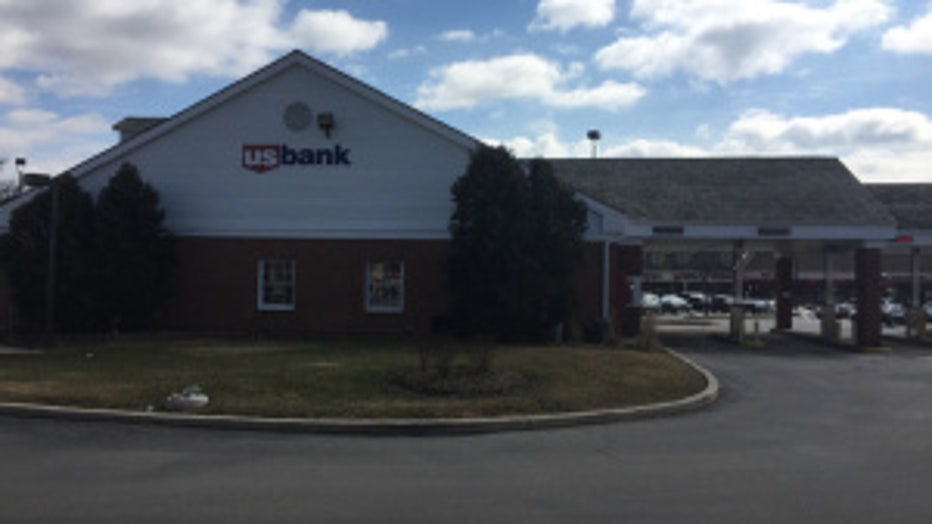 Greendale police said after the attempted bank robbery, Greendale officers responded to two reports of attempted carjackings at Southridge Mall. Prior to officers' arrival at the mall, the suspect fled in his own vehicle. He was last seen heading northbound on S. 76th Street.

Witnesses were able to obtain a vehicle description and license plate number.

In the attempted carjackings, Greendale police say the suspect never displayed a weapon, and no one was hurt. The suspect wasn't able to get away with the victims' vehicles.

"The suspect involved matched the descriptions of some incidents previously being reported in Waukesha County," Greenfield Police Captain Ryan Rosenow said.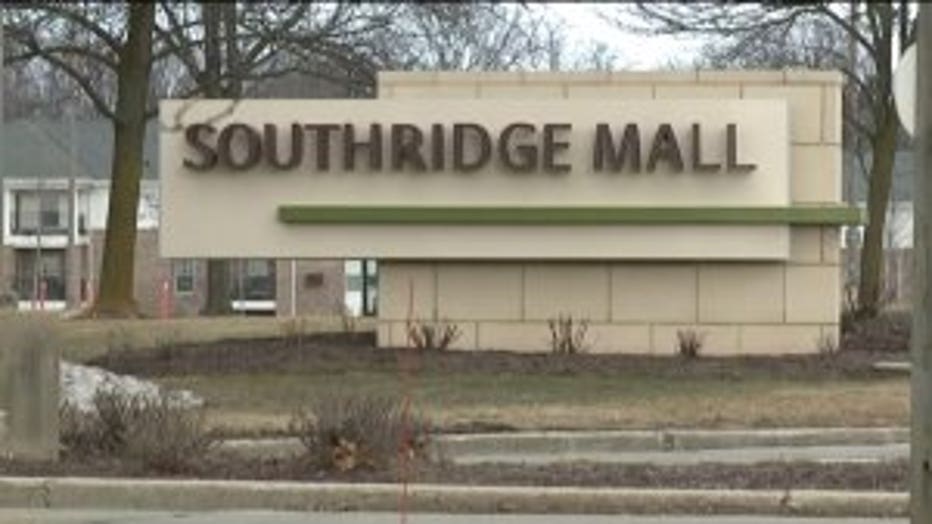 Greendale police said the suspect vehicle description, the license plate number and the suspect description was the same as it was following the attempted bank robbery in Brookfield, and a domestic incident in which the suspect suffered self-inflicted wounds.

After fleeing the scene of the attempted carjackings in Greendale, police said the suspect and vehicle were observed at a gas station in Oak Creek, where the suspect attempted a theft.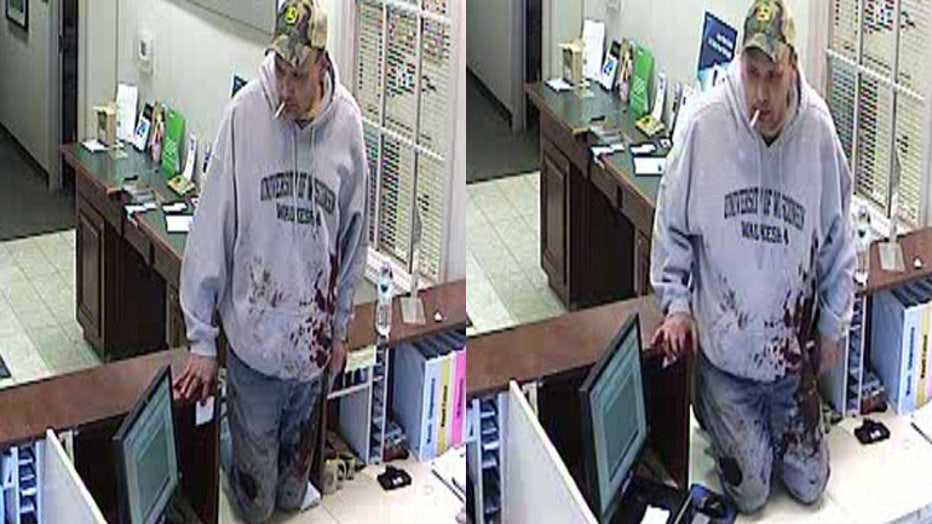 Store employees contacted police, and officers located the suspect vehicle near 27th and Drexel and attempted to stop it.

The pursuit of the vehicle began near 35th and Drexel.

According to the medical examiner's report, 11 squad cars were involved in the pursuit from four jurisdictions, including Oak Creek. Franklin, Greendale and Greenfield.

Officers were pursuing the vehicle northbound on Loomis Road when the vehicle left the roadway and struck the concrete pillar. The medical examiner's report indicates the suspect vehicle was traveling at about 60 miles-per-hour during the pursuit. The report indicates it appeared as though the suspect intentionally drove off the road.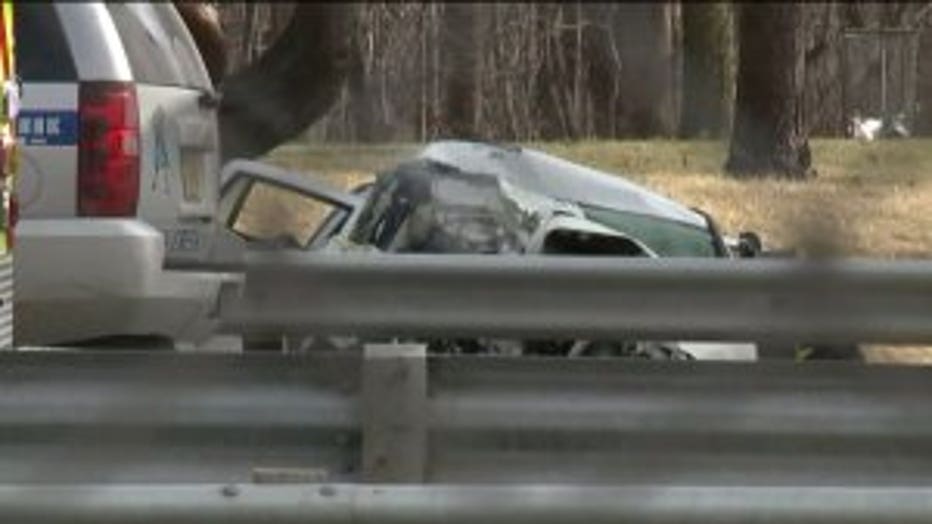 After alleged crime spree, including attempted bank robbery in Brookfield, man dies in crash in Greendale following pursuit


Following the crash, the medical examiner's report says the speedometer was noted to be fixed at 73 miles-per-hour.

The crash was captured by officers' dash cameras.

The driver was pronounced dead at the scene. He was the only occupant of the vehicle.

"It was not a PIT (maneuver) or stop strips. The vehicle left the roadway and crashed into the pillar. The vehicle was on fire for a small time, but it was not fully engulfed," Rosenow said.

According to the report, during the pursuit, it appeared as though the suspect attempted to roll his vehicle multiple times by turning it at high speeds.

The report indicates Rhode's mother told the medical examiner Rhode had a "long and serious mental health history," which included bipolar disorder. Rhode also had a history of alcoholism but his mother believed he had been sober for the last 14 months. The report indicates Rhode's mother was with him when the initial domestic incident began. She said this last week had been "very tough" for Rhode, and she noted that he appeared to be "really struggling."

Officials closed down Highway 36/Loomis Road during this investigation. The mangled vehicle was towed away just before 3:00 p.m. on Monday.

PHOTO GALLERY




After alleged crime spree, including attempted bank robbery in Brookfield, man dies in crash in Greendale following pursuit