Supporters join Walker on campaign trail in tied governor's race: 'He's done a great job for us'


WAUKESHA -- Governor Scott Walker on Thursday, Nov. 1 kicked off his final statewide bus tour ahead of the Nov. 6 election in an effort to sway undecided voters, one day after the Marquette University Law School poll showed Walker tied with Democratic candidate for governor Tony Evers -- both receiving 47 percent support.

"From our standpoint, I'm asking for your vote," said Walker.

House Speaker Paul Ryan, Leah Vukmir, Republican candidate for U.S. Senate and Lieutenant Governor Rebecca Kleefisch joined Walker at Mathison Manufacturing in Waukesha.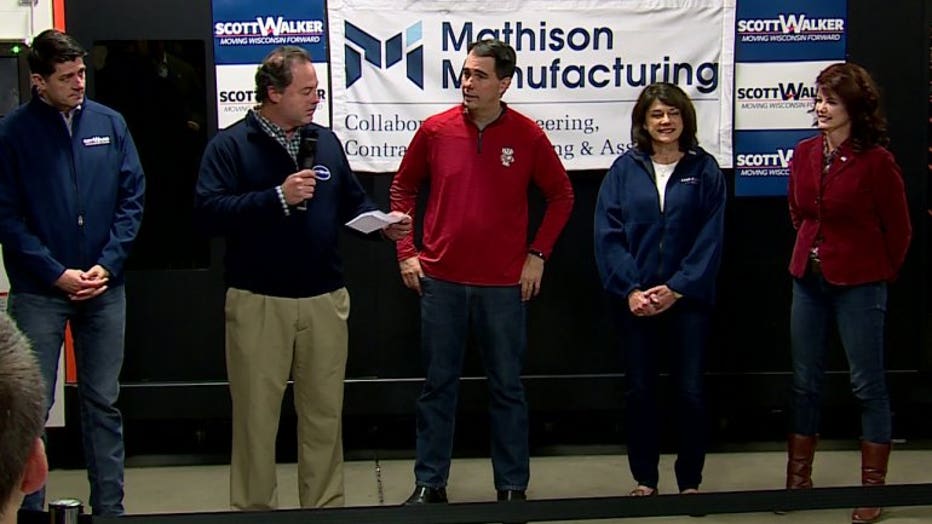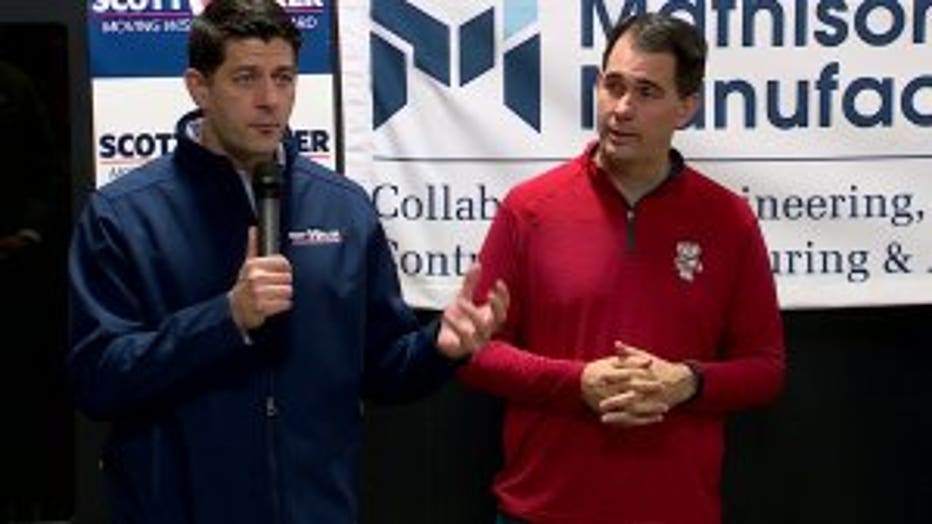 "My focus here is on the state of Wisconsin and making sure we're able to provide more opportunity and more freedom for people here in the state," said Walker.

Speaker Ryan offered his full support -- and also backed Vukmir, who is running against incumbent Senator Tammy Baldwin.

"We have a governor who doesn't walk away from problems," said Ryan.

"The differences are clear. I'm asking for your help. I'm asking for your support," said Vukmir.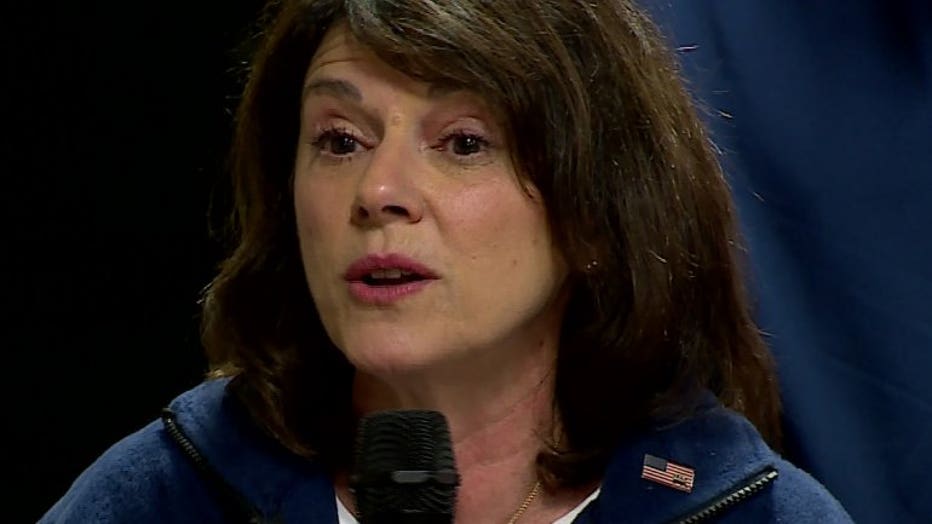 Evers was on his own tour Thursday — in a yellow school bus — through western and northern Wisconsin starting in Tomah and ending in Ashland. Baldwin was campaigning in Marshfield and Mauston before ending in Madison where she planned to cast her ballot.

"Tony's taxes are a recipe for a return to a recession in the state of Wisconsin," said Walker.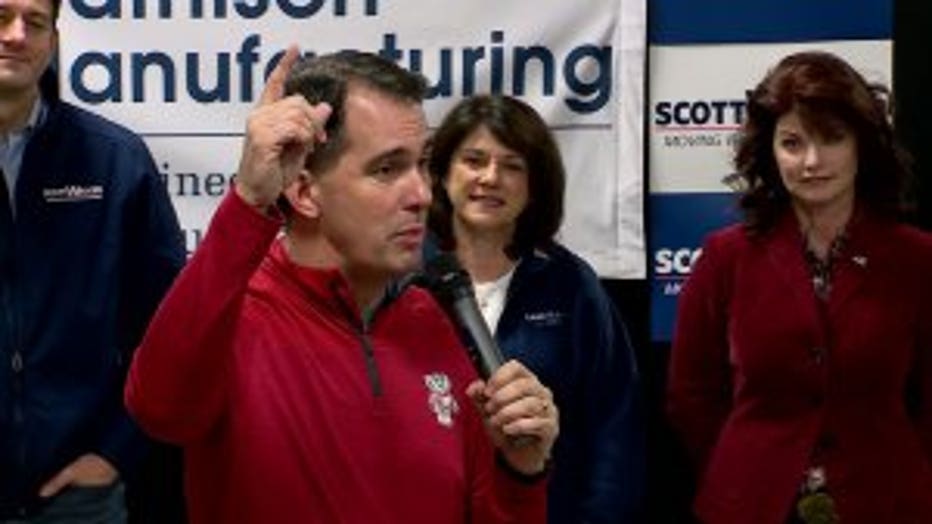 According to the Marquette University Law School poll released Wednesday, among likely voters, 25 percent said health coverage is the most important issue this election. Walker said Thursday for the first time that he wants to enact the "exact same language" that's in federal law at the state level guaranteeing insurance for people with pre-existing conditions. Walker previously supported a bill to guarantee coverage that was not as expansive as what is guaranteed under the federal Affordable Care Act. That bill stalled in the state Senate.

Walker's new promise, made to reporters after the Waukesha campaign stop,  was derided as a lie by Evers.

"As long as I'm your governor, everyone living with a pre-existing condition will be covered," said Walker.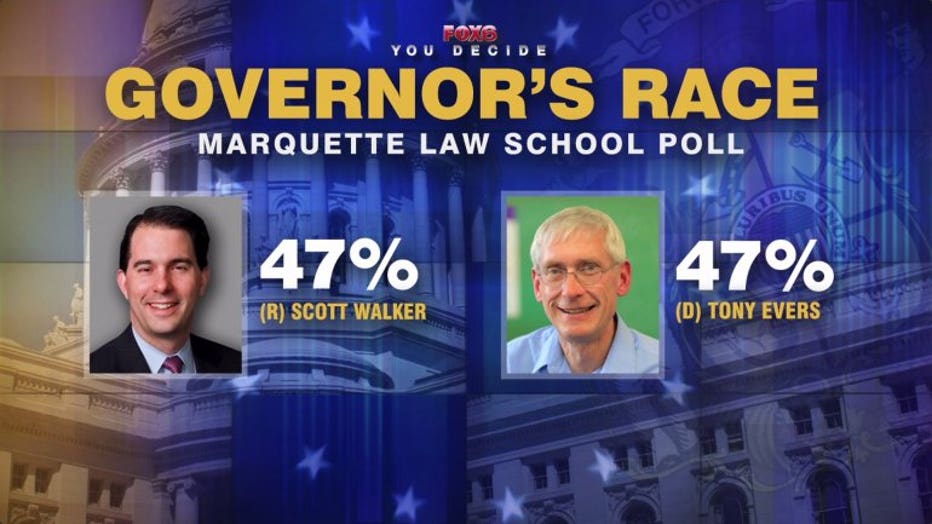 Robert Feest, a long-time supporter of Walker, said this election is important.

"He belongs right here in Wisconsin. He's done a great job for us I think," said Feest.