Summerfest 2018: Getting to the Big Gig…and the acts you can see while you're there
MILWAUKEE — Summerfest 2018 is underway as of noon on Wednesday, June 27. When planning your visit, there are a variety of options when it comes to getting to the festival.

The key is to plan ahead.

When arriving at Summerfest, be aware of the following security policies: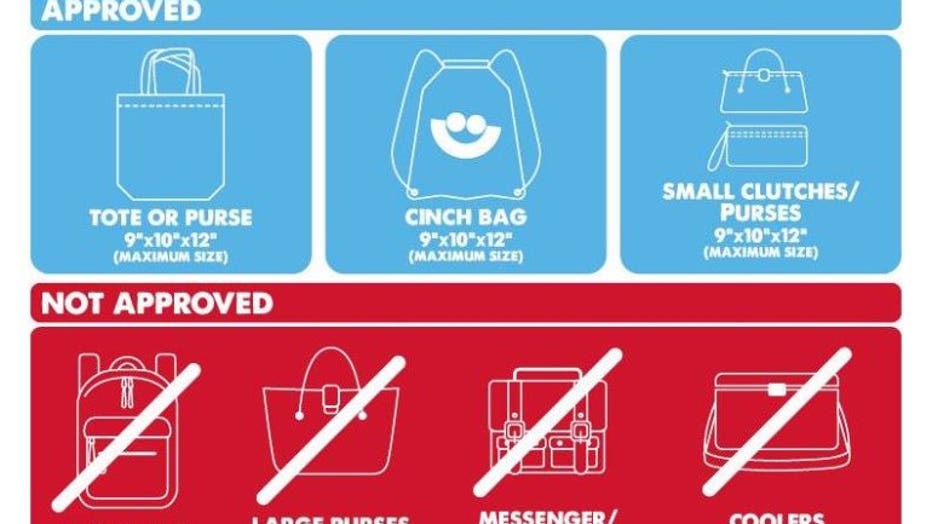 Summerfest Car/Bike/Motorcycle Parking

Car: Parking lots open daily at 9:00 am. All parking is on a first-come, first-served basis. Pre-paid parking passes for specific dates during Summerfest may be purchased online. Preferred parking is $25 a day and Premier is $40 a day. There is no RV parking on the Summerfest grounds. For information on nearby RV parking please visit the Wisconsin State Fair RV park. Accessible parking spaces are available in Lot H. Vehicles must have appropriate plates or permits to park in accessible spaces.

Motorcycle: Free motorcycle parking is located near the Mid Gate and opens at 9:00 am, sponsored by Harley-Davidson®, on a first-come, first-served basis.

Bicycle: Bicycle parking is located near the Mid, North and South Gates.

Transportation options for Summerfest 2018  include:

Bus and Shuttle Service:

MCTS Freeway Flyer Service

Milwaukee County Transit System offers easy options that get you straight to the gates of Summerfest. Catch a Milwaukee County Transit System Freeway Flyer from a Park-Ride lot or take advantage of the Downtown Shuttle. You are encouraged to purchase a MCTS•CARD in advance. Get your MCTS M•CARD online here Visit MCTS online for more information and suggested routing or call (414) 344-6711 for 24-hour automated bus information.

NEW: There is a new way to pay – riders will simply board the bus and pay for their round-trip fare at ticket booths located in the Summerfest lot, prior to entering the festival. Upon making payment, riders will receive a wristband which permits them to get back on the bus to the park and ride lot.  When leaving Summerfest, if a rider does not have a wristband, they must purchase a wristband at the ticket booth in the Summerfest lot.  These riders must pay the full fare of $7.00 when boarding the bus to leave the grounds. One-way fares are not available

For a fast and easy way to the Summerfest Mid Gate, park at any of the following Park-Ride lots in Milwaukee and Ozaukee County and hop on a Freeway Flyer to Summerfest:


Wisconsin Coach Lines / Coach USA Milwaukee - Waukesha County Service

Wisconsin Coach Lines takes you to Summerfest with safe, convenient, and affordable service straight to the Mid-Gate.  Park for free at any of the 4 Park and Ride lots:


Lyft

Lyft will provide several pick-up / drop-off locations to help music lovers overcome the headache of getting to and from the festival grounds.

Designated pick-up / drop-off locations are located at:


Uber 

Easy Pick-Ups and Drop-Offs

The main Uber pickup and drop off zone is designed to help riders easily get to and from the festivities. The Uber Zone will be open June 27th – July 1st and July 3rd - July 8th. A rider lounge will be set up in the Uber Zone where riders can plan to meet up with friends, charge phones, and wait for their designated driver.

Drop-Off Zone:

Riders heading to the Summerfest grounds can open the Uber app and click the "Summerfest" option. Drivers will be directed to the Uber Zone located right outside Mid Gate on East Chicago Street.

Pick-Up Zone:

When leaving Summerfest, riders should head toward the Uber Zone located in the parking lot at East Chicago Street. Once riders have opened the Uber app and entered their drop-off location, the pick-up location will automatically set to the Uber Zone. From there, all riders need to do is select their preferred vehicle option (Pro-Tip: UberXLs can hold up to six riders comfortably) and tap the "Request" button.

Never Miss a Beat:
With a lot of movement around the city, here are a couple safety and travel tips to follow for the smoothest experience.


CLICK HERE to access Summerfest's website to check the complete lineup, take a look at admission promotions and Summerfest's Get Around Guide — and more.