Suitcase surprise: Teenage boys arrested after police find animals stolen from school in a suitcase


MILWAUKEE -- Milwaukee police say two teenagers were arrested, after they were found with a suitcase containing two rabbits and a lizard, taken from Vincent High School.

It happened on Wednesday, July 1st around 4:00 p.m.

Police were called out to the school, located in the 7500 block of N. Granville Road, for a report of a burglary after items from a classroom, animals included, were discovered missing.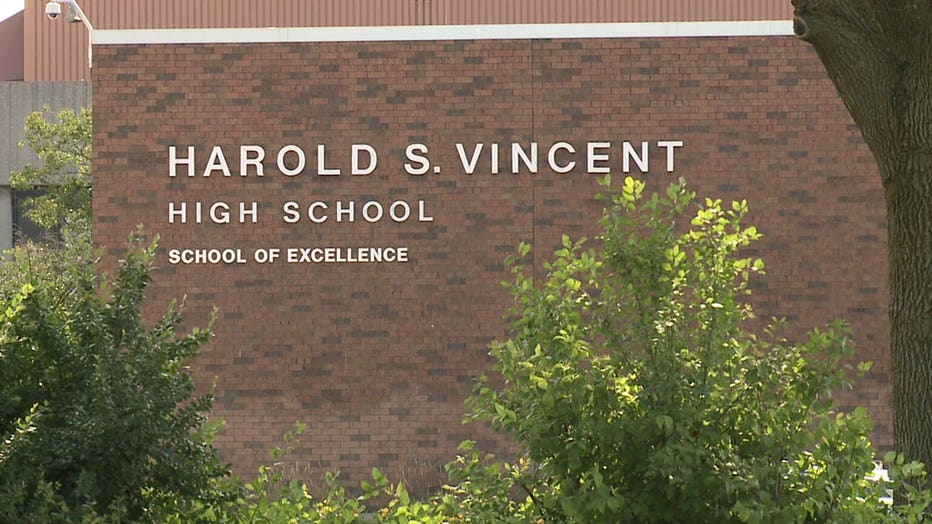 Officers on patrol in the area noticed two teenage boys walking down the street near the school -- one rolling a suitcase.

Police stopped to talk to the 14-year-old and 16-year-old boys to see what they were dragging behind them.

When police stopped the kids and opened up the suitcase, they found stolen items from the school including two rabbits and a lizard inside.

"I wonder what they were going to do with them. Probably sell them or take them home as a pet," said Travis Page, who lives in the area.

The animals are part of a school agricultural science class and were unharmed.

"How they can break into a school and steal some animals? They need some more guidance, I'd say," said Page.

Other items were found on one of the suspects, whom police say was wearing a tactical vest with police patches sewn on it.

It was a suitcase surprise that has left people scratching their heads.

"The only thing I can say is 'wow.' That's amazing," said Page.

Both teen boys, from Milwaukee, were taken into custody.

Charges have been referred to the Milwaukee County District Attorney's Office.