Strong storms roll through SE Wisconsin, cause damage


SOUTHEAST WISCONSIN (WITI) -- Storms rolled through southeastern Wisconsin Wednesday afternoon and evening, June 12th. A Tornado Watch was issued for two counties, a Severe Thunderstorm Watch was issued for most of southeastern Wisconsin, and a handful of Severe Thunderstorm Warnings were issued as the storms pushed across the state.

These storms caused some damage in southeastern Wisconsin on Wednesday.

CLICK HERE for Storm Damage Reports by county.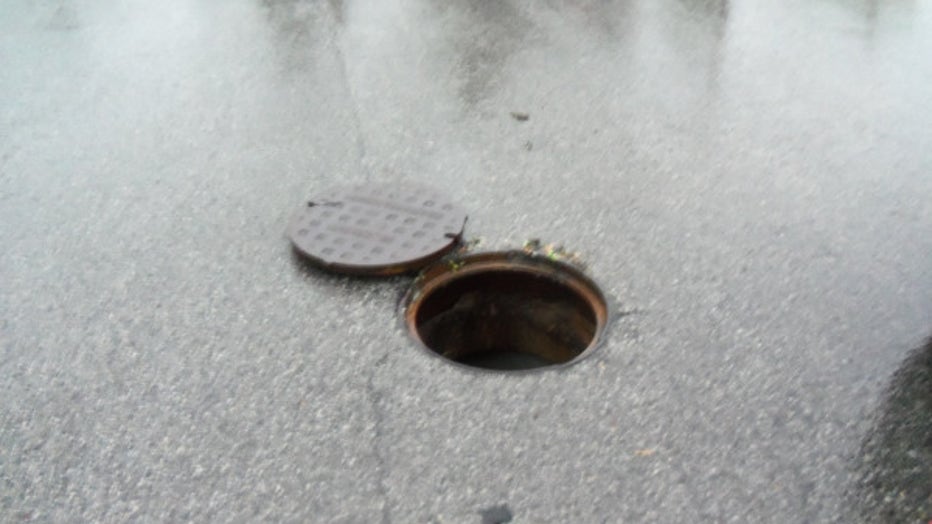 In Brookfield, a tree fell onto Victory International Fellowship Church. There were over 100 church members inside at the time, but no one was hurt. Water was dripping into the church as a result of the hole in the roof left by the fallen tree.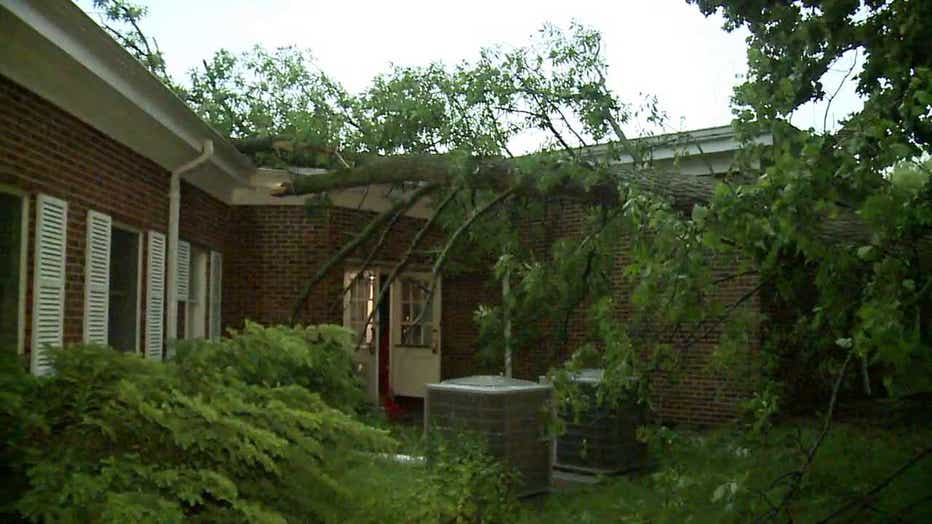 In Glendale, an apparent lightning strike caused a fire on Silver Spring Drive -- leading to damage to a tree and limbs in the yard.

The North Shore Fire Department was called to the scene.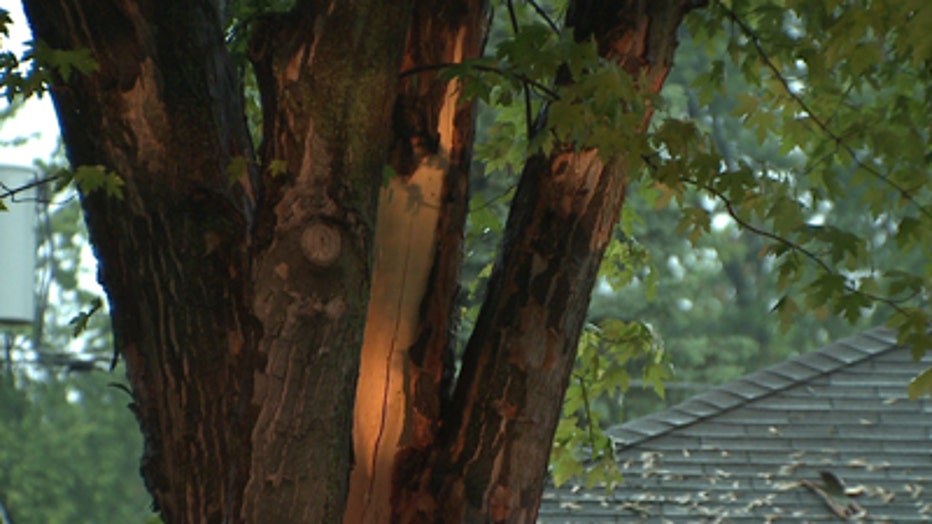 Officials say lightning transferred through the ground and into the house, causing a fire to start in the basement.

No one was home or injured -- though a dog had to be rescued from the home.

The estimated cost of damage to the house is $60,000.

A crash involving a minivan and a semi tied up traffic at the intersection of Brown Deer and Green Bay Roads.

There is no word of any injuries as a result of this crash.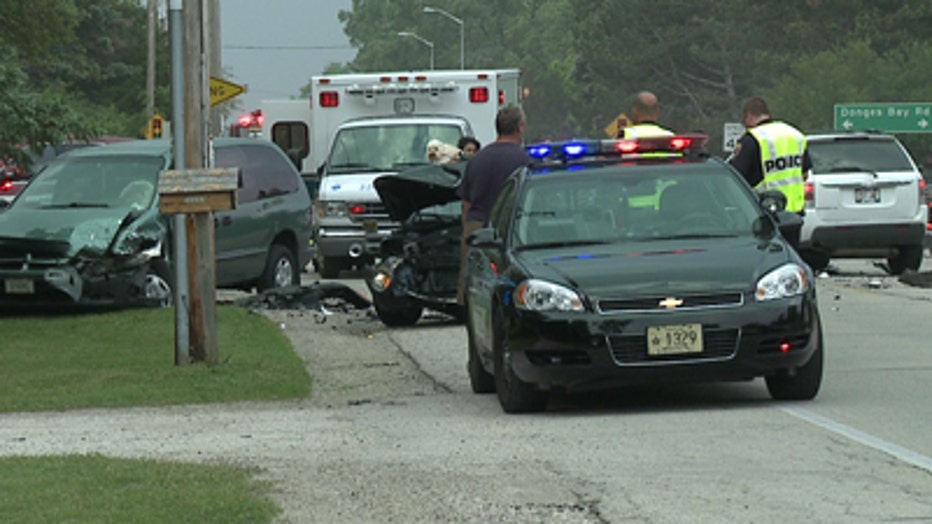 In the Pewaukee area, crews were dealing with a crash on I-94 EB near Highway J, where the two left lanes were closed while crews cleaned up at the scene.

Officials say this was a one-vehicle rollover. The vehicle crashed into the median, but there were no injuries.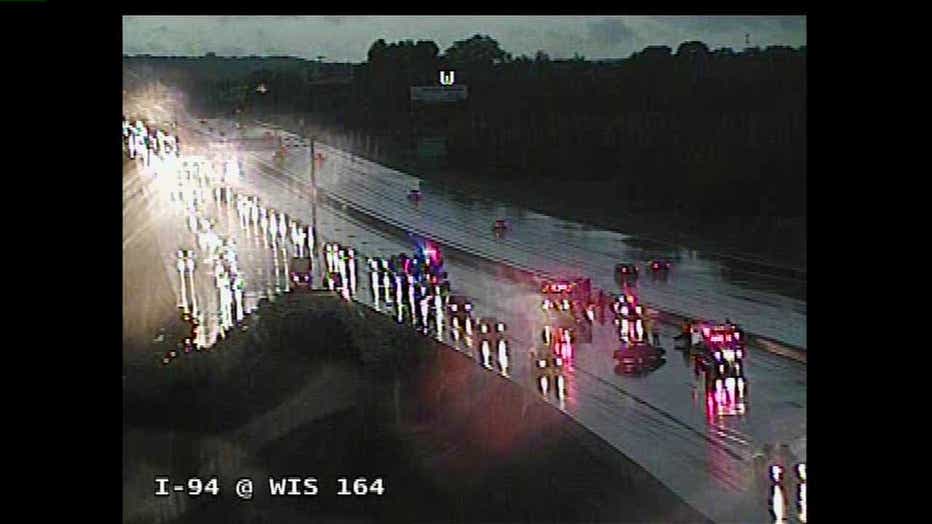 Drivers chose to exit off Highway 41 and wait out the storm at a Richfield truck stop -- as the rain was blown sideways across the truck stop's parking lot.

Additionally, We Energies was reporting as of 9:00 p.m. Wednesday night, about 1,250 were without power in the Milwaukee area. Milwaukee had the most customers without power -- at about 5,000.

CLICK HERE to view a We Energies outage map.
CLICK HERE TO MONITOR THE FORECAST AND RADAR.