Stranger walks up to woman in Walmart checkout lane, starts choking 4-month-baby, police say


OVERLAND PARK, Kan. -- Police in Kansas are investigating after a woman says a man walked up to her and her baby while they were in the checkout lane of an Overland Park Walmart and started choking the four-month-old.

A shopper saw the incident and tackled the man, restraining him until officers arrived, police say.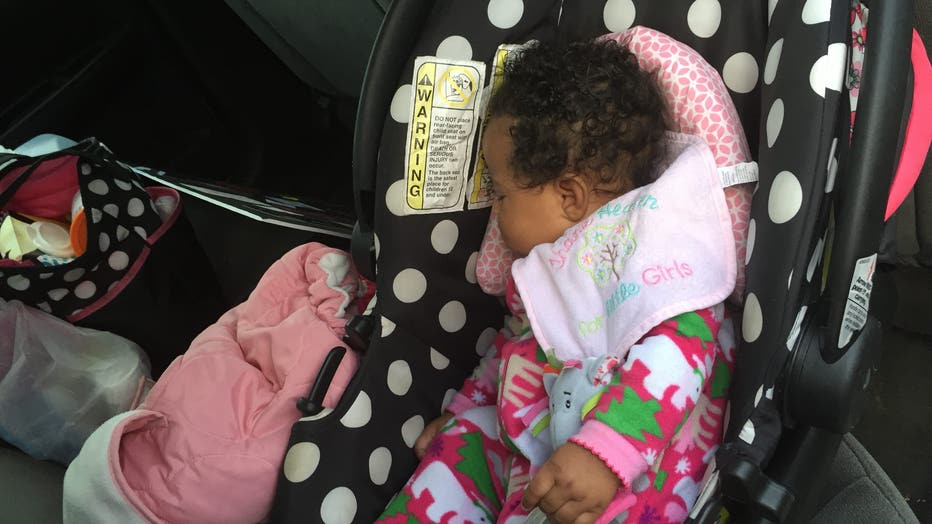 Police say the suspect was taken into custody, and the baby is okay.

The baby's mother, Quisha Hill, told WDAF that she always shops at this particular Walmart, and on Wednesday she had stopped in for a few items.

Hill says her four-month-old, Alyssa, was in her car seat when a stranger walked up to her and said, "I'm going to take your baby, you're going to have to call 911."

Hill says the man then began choking her child, and she began screaming for help. Nearby shoppers jumped in to help and wrestled the man to the ground.

According to Hill the baby turned red for a few moments but is expected to be fine.

Hill adds the man appeared to be under the influence and at one point took the baby's car seat and put it over his head and tried to wear it like a hat.