State Patrol: Series of crashes on I-41 northbound near Slinger possibly caused by impaired driver


WASHINGTON COUNTY -- A crash involving three vehicles closed I-41 northbound near the on-ramp from the US 45 split to WIS 60 West near Slinger on Sunday, June 21. Two of the vehicles were engulfed in flames, and at least three people were taken to the hospital. On Monday, officials with the Wisconsin State Patrol said the series of crashes Sunday afternoon may have been caused by an impaired driver.

It unfolded just before 3 p.m.

State Patrol officials said an backed up traffic from an initial crash resulted in a secondary crash that involved the three vehicles. The driver of the initial striking vehicle from this secondary crash was taken to the hospital by Flight for Life with serious injuries that were not life-threatening. A couple in another vehicle was transported by ambulance. The driver of the third vehicle sought medical treatment on their own. There were no fatalities.

WisDOT officials reported drivers headed northbound were being rerouted west on Pioneer Road, then north on WIS 175, and north on WIS 144 -- back to I-41.

"We noticed the black smoke," said Chris Cauwels, who drove past the scene.

Headed south on I-41, Cauwels said he knew in an instant something serious had happened.

"As we got closer and came up over the hill, you could see that there was a scene there," said Cauwels.

He said he watched as first responders arrived to help.

"As we drove up to it, we saw them initially just starting to put water onto the cars," said Cauwels.

Cauwels said he also drove past the initial crash further north.

"What we saw ahead, which was northbound of the accident, was a camper that was completely destroyed, and stuff strewn all over the road, and two other cars in front of the camper," said Cauwels.

State Patrol officials said there were no children in any of the vehicles.

"I hope everybody is OK," said Cauwels. "This is a horrible thing. It's just heartbreaking on a day of Father's Day, or any day for that matter."

The below photos of the scene were shared with FOX6 News by Susan Meyer.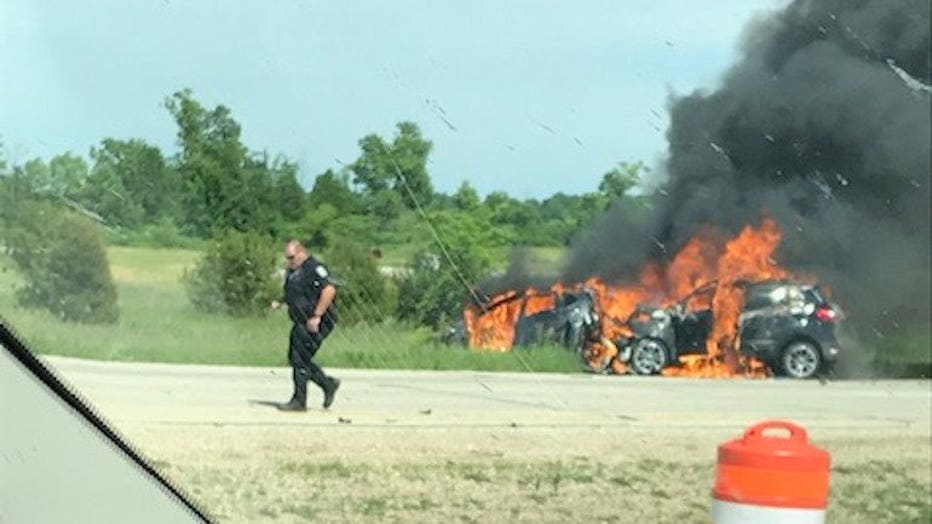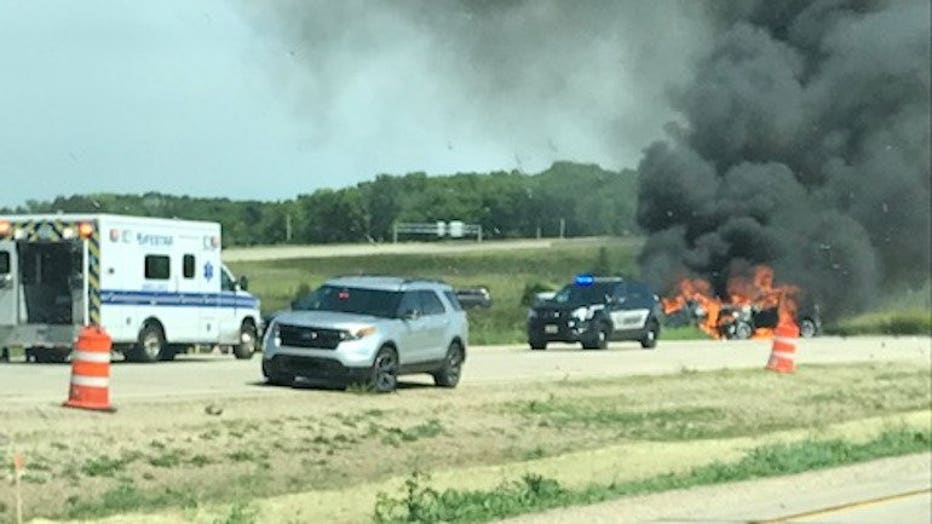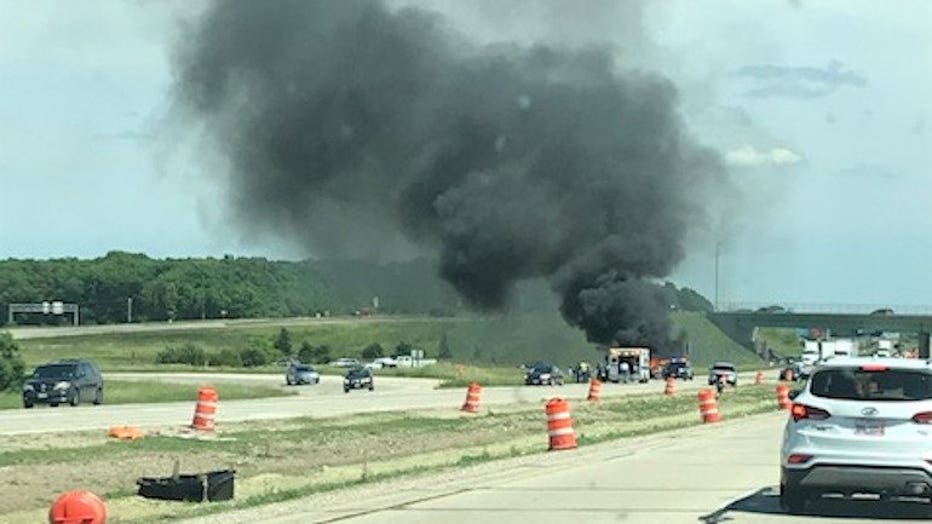 The scene was cleared by 5:40 p.m.

The Wisconsin State Patrol is investigating.