'Starting to roll out the open door:' Semi fire spreads to workshop at Somers trucking company


SOMERS -- Investigators are looking into how a semi, parked inside a workshop, caught fire early Thursday, Dec. 27. A special task force is on the case.

It happened at Dejno's Trucking -- located on Green Bay Road near 60th Street in Somers. The call came in around 3:15 a.m.

An open garage door was the first thing a truck driver spotted when he came to pick up his big rig. His curiosity quickly changed to panic when he saw flames coming from inside.

By the time crews arrived on scene, the fire had already spread from the truck to the shop -- and through the roof.

"The fire was starting to roll out the open door," said Chief Carson Wilkinson with Somers Fire and Rescue.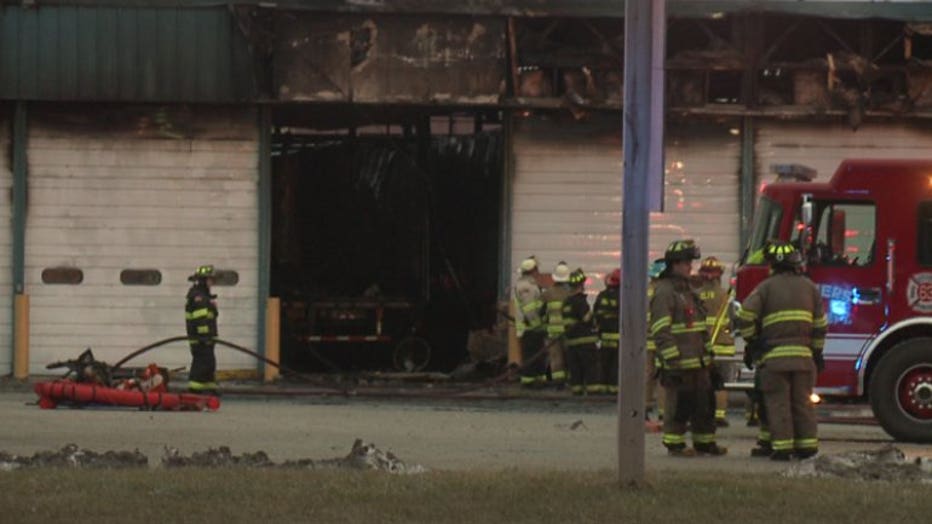 The open garage door gave the fire plenty of oxygen. Adding to the danger were the other vehicles and fuel stored inside. Investigators are looking into whether the door was accidentally left open by an employee or someone else.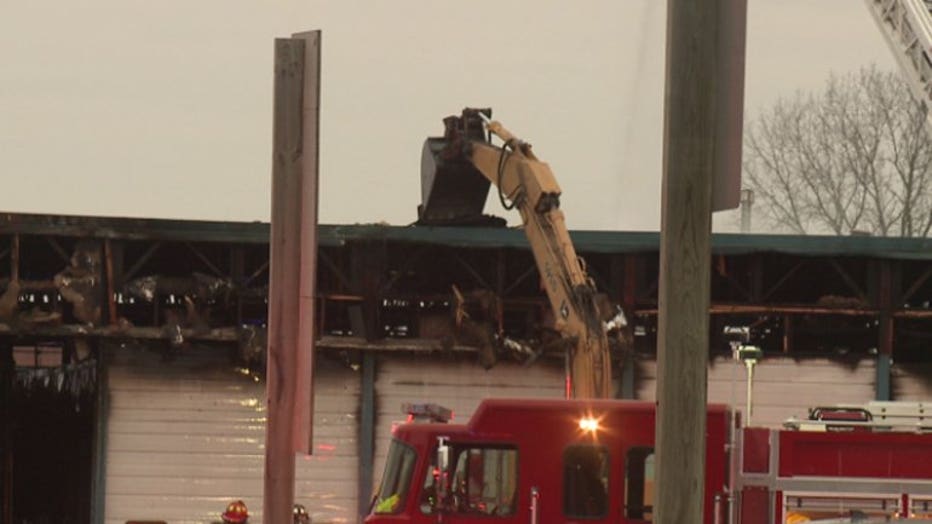 "Not only the oil and gas, you have oxygen and acetylene tanks in there. We had to take precautions from that and make sure those areas were getting cooled, so those tanks didn't have their relief valves pop off and fuel the fire," said Chief Wilkinson.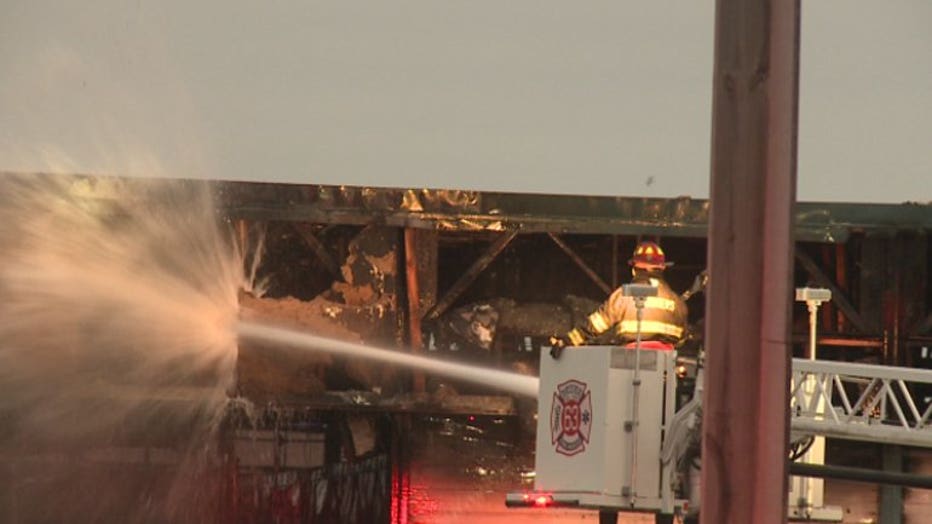 It took firefighters nearly six hours to put out the flames. They turned the scene over to the Kenosha County Fire Investigation Task Force to determine why the garage door was open and what caused the fire.

"It may have been accidental. It may not. That's why we have the task force on scene to help us determine that," said Chief Wilkinson.

There were no reports of injuries to employees or firefighters.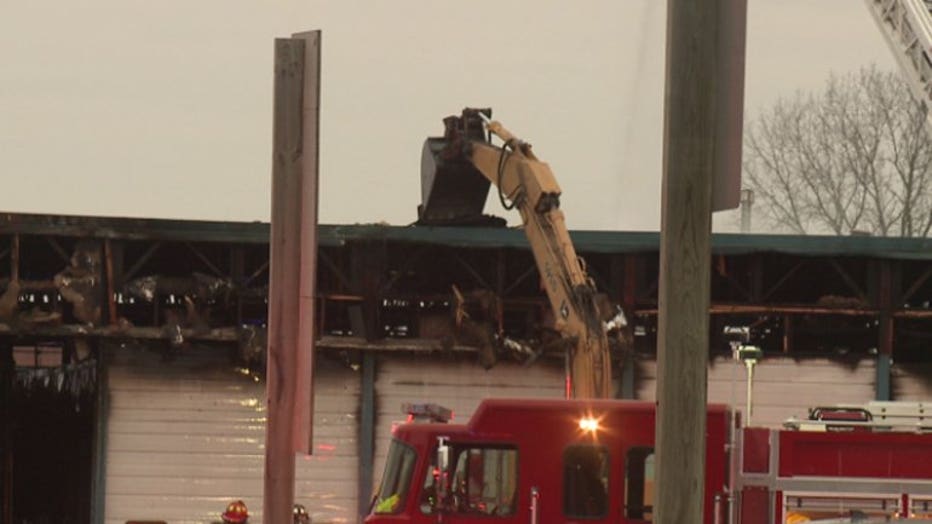 As for the building, the chief said he believes the taller part of the building was a total loss. The office building, to the right side, only received minor smoke and water damage. Investigators were hopeful they could retrieve some tools that were inside the shop itself.

No one from Dejno's Trucking wanted to talk on camera, but they did say the garage door has opened by itself in the past. They said they weren't sure what might have caused the fire.

Green Bay Road was temporarily closed between State Highway 158 (52nd Street) and County Trunk Highway K (60th Street) as a result of the fire.