'Stand up against what's wrong:' Protesters march for 6th straight day in Milwaukee


MILWAUKEE -- Two groups of protesters became one on Wednesday night, June 3 in Milwaukee -- the sixth consecutive day of protests over the officer-involved death of George Floyd in Minneapolis -- and the second straight night with no curfew in Milwaukee.

The first group started at Humboldt Park near Howell Avenue and Oklahoma Avenue on Milwaukee's south side Wednesday afternoon, and later marched up the 16th Street Viaduct and down Wisconsin Avenue.

The second group started at Gordon Park in Milwaukee's Riverwest neighborhood, and later marched to Oakland Avenue and North Avenue, down Van Buren Street and Brady Street, and up to the area near 6th Street and Wisconsin Avenue.

On another hot afternoon, there was a lot of water going around as demonstrators marched from Humboldt Park -- headed for Cathedral Square on Milwaukee's lower east side. There was also a first aid team and a vehicle with water traveling with the group to make sure those participating were taken care of.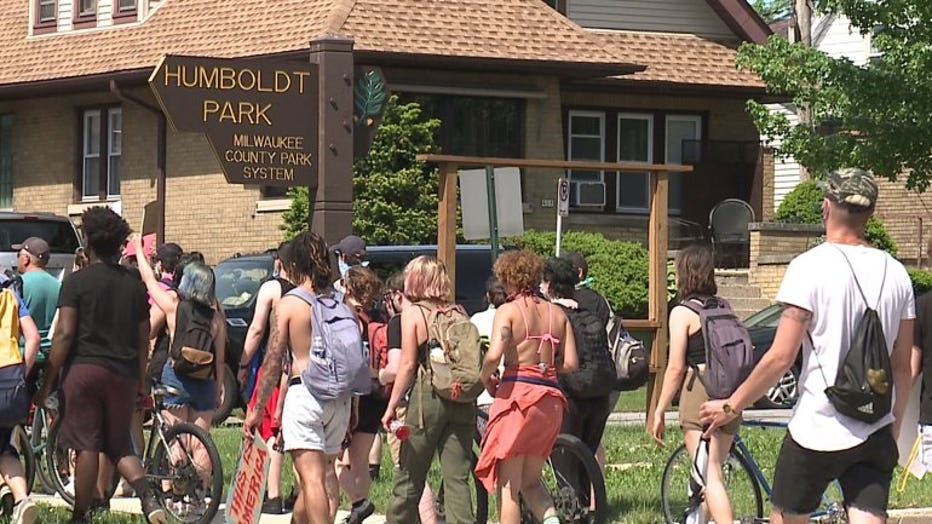 Protest marches from Humboldt Park toward downtown Milwaukee


In addition to Cathedral Square, the group planned to stop at the Milwaukee Police Department Police Administration Building in downtown Milwaukee and at Veterans Park along the lakefront.

The march was forced to reroute as bridges were up along the planned demonstration route. A FOX6 News crew following the protest did not see law enforcement along the march's route.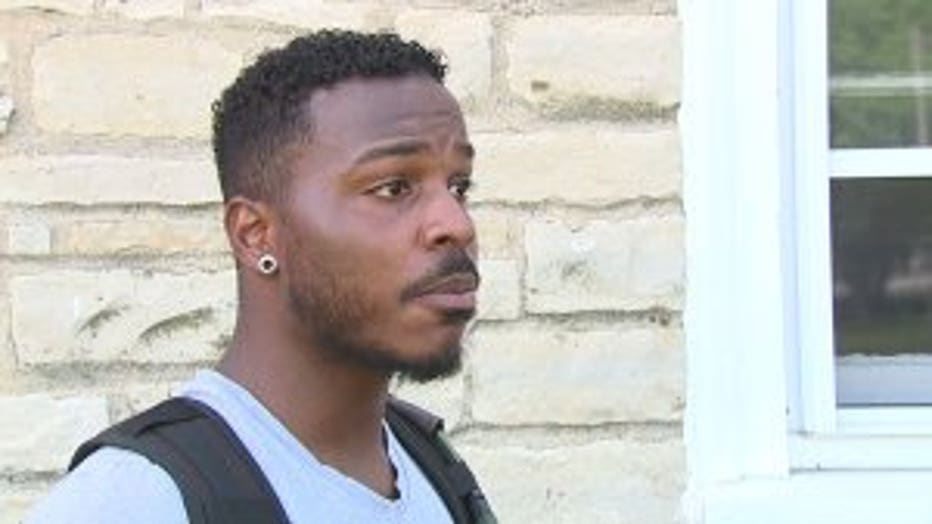 Organizers asked those in support of their message to please bring water bottles. Organizers also wanted those watching at home to know that their message is peaceful and, while they are tired and many have blisters on their feet after walking for days, the movement and the call for justice and change is keeping them going.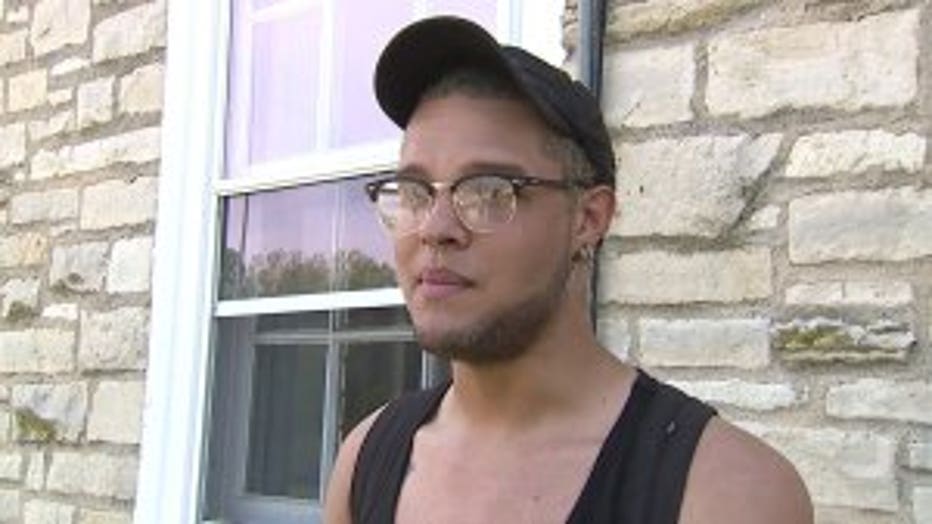 "I want people to know that peaceful protesters and looters are different. Us peaceful protesters, we protest. We march. That's our statement," said organizer Jeremiah Thomas. "We want our voice to be heard, but looters are the ones who take advantage and burn down stuff. We are not looters."

"After last night, and realizing we ended on a peaceful note, we did make a decision as a group to disband around 9 o'clock," organizer Thomas Franecki said. "The peaceful side of the protests, there are those who continued."

On Wednesday evening, the group stopped near 6th and Wisconsin -- where organizers again encouraged people to be peaceful. FOX6 News saw some carrying garbage bags to pick up trash along the route.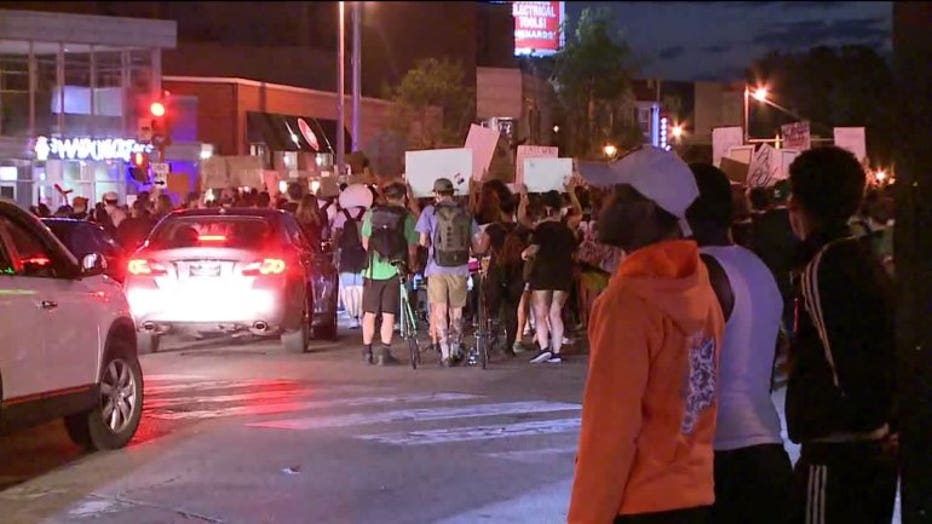 Protesters assembled near North and Prospect on Milwaukee's east side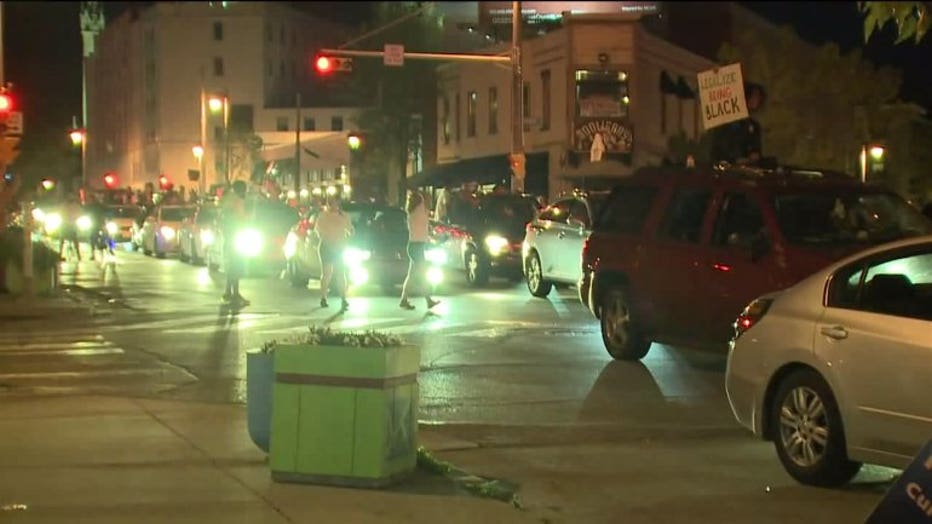 Protesters march down North Avenue near Farwell on Milwaukee's east side


Later in the evening, they made their way to the lakefront -- eventually marching up Water Tower Road.




"Just came out today because I do believe there is a lot of racial injustice in this country and its systems, and I realize that's wrong," said Alek Pszeniczni, protester. "I've been taught to stand up against what's wrong and call it out when I see it, so that's what I'm here trying to do -- just trying to help out any way I can, just trying to pick up garbage, collect trash."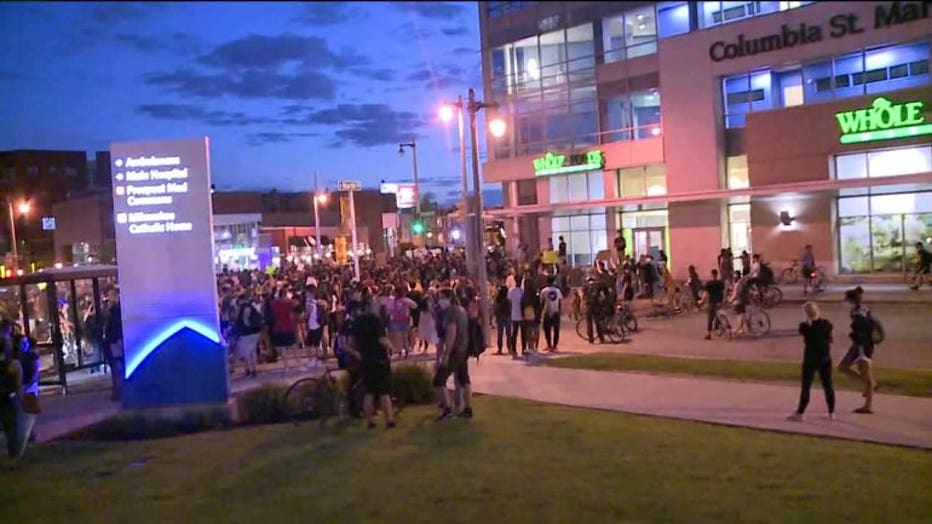 Protesters assembled near North and Prospect on Milwaukee's east side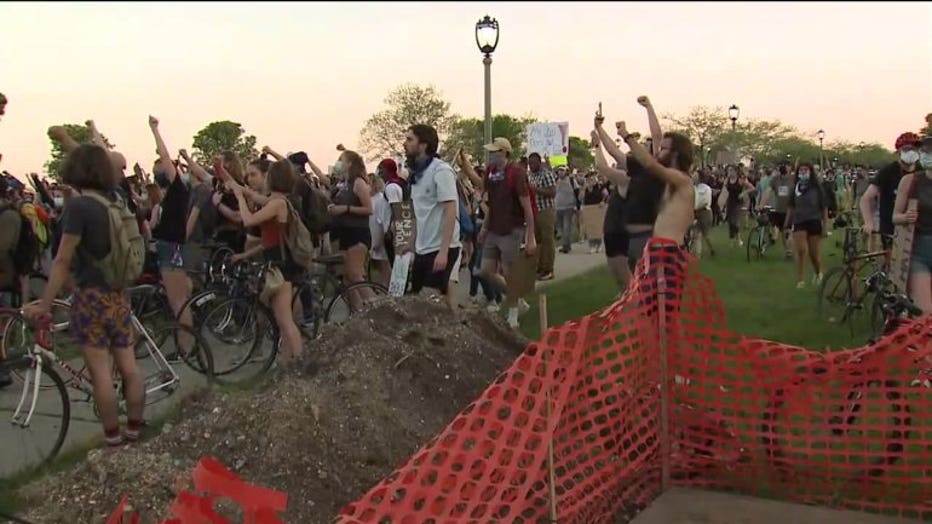 Protest along Lincoln Memorial Drive in Milwaukee