Spring is coming! Wisconsin groundhogs do not see their shadows, predict early spring


RACINE --  Spring is coming! Three groundhogs in Wisconsin did not see their shadow on Tuesday morning, February 2nd.

Sunny, the  Racine Zoo's resident groundhog did not see her shadow, predicting an early spring. The predication came Tuesday morning at around 9:00 a.m. just outside the historic Vanishing Kingdom building on Zoo grounds as winds howled and temperatures dropped.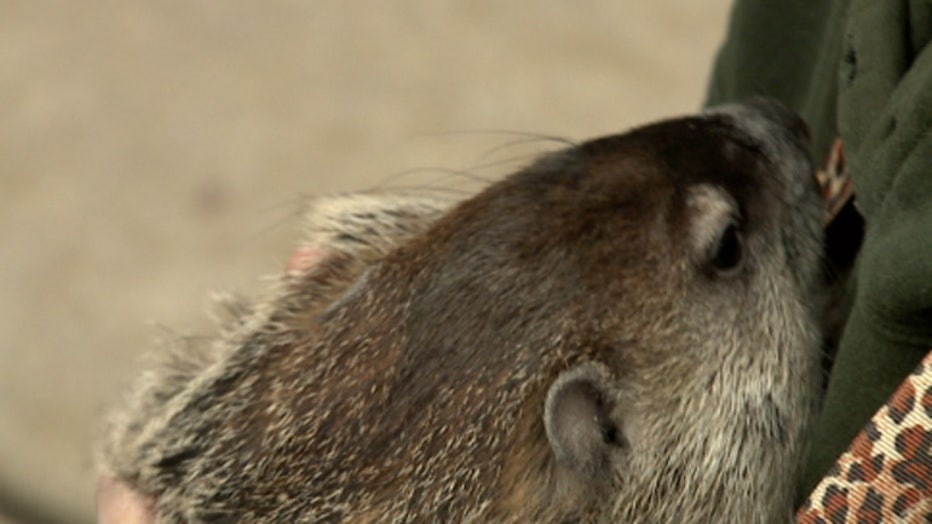 Sunny, the Racine Zoo's resident groundhog did not see her shadow, predicting an early spring.


Born on April 7, 2014, this marked Sunny's second Groundhog Day. She seemed to acknowledge her big day as she greeted media and her fans for about 30 minutes, burrowing only occasionally into the arms of Theresa Donarski, curator of conservation and animal care.

Sunny serves as a Conservation Education Animal Ambassador and often visits schools and community events during the year to encourage education and environmental stewardship.

Wynter, the Milwaukee County Zoo's resident groundhog, also did not see her shadow.

When eight-year-old groundhog, Wynter, was found orphaned on a roadside at five weeks old, the Boonshoft Museum of Discovery in Dayton, Ohio rescued and rehabilitated her. Wynter served as one of the museum's hands-on educational animals for children.



Jimmy the Groundhog's handlers say the celebrity rodent did not see his shadow in Sun Prairie either. So, according to a German legend, spring will come early instead of another six more weeks of winter.

The latest groundhog to play Jimmy stayed in his cage this year as officials in top hats announced the prediction Tuesday morning. Handlers didn't want a repeat of last year when Jimmy got too close to the mayor and chomped on 'his honor's' ear — an image that was widely circulated on the internet.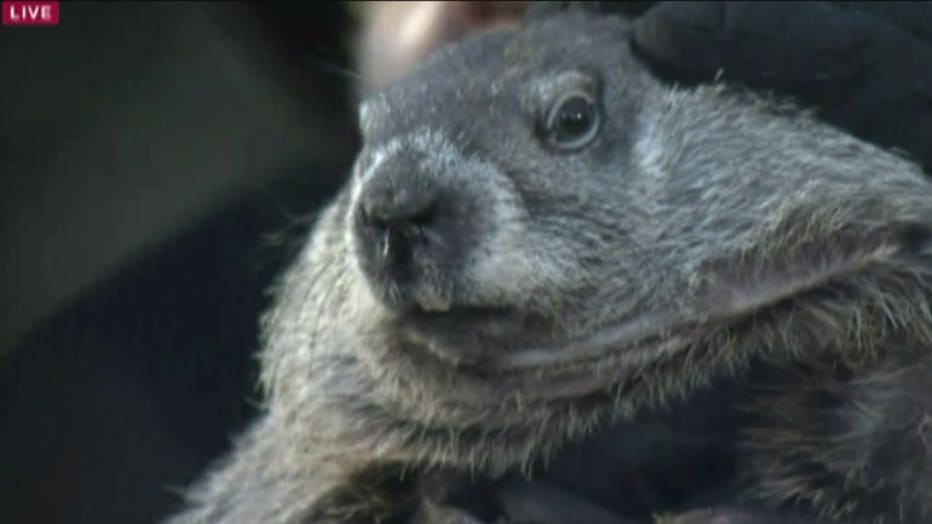 Afterward, authorities told Jimmy's owners they needed a license to own a groundhog which prompted them to release Jimmy into the wild.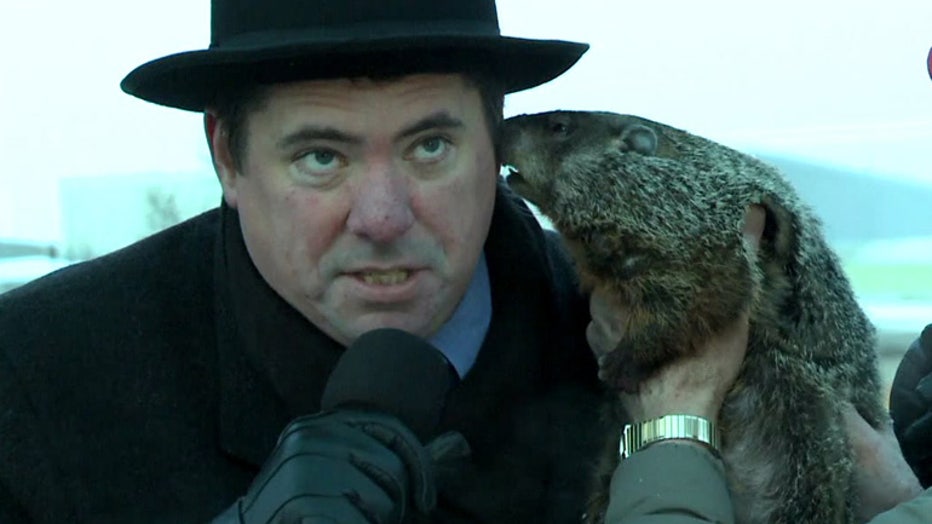 Jimmy the groundhog bit Sun Prairie's mayor last year


Pennsylvania's Punxsutawney Phil also "predicted" an early spring.