Speeds reached 100 mph: Driver crashes into tree along Lake Drive while fleeing from police
MILWAUKEE -- A police pursuit ended in a crash near Lake Drive and Hampshire Street in Milwaukee early Thursday morning, Dec. 12. Pursuit speeds reached 100 mph and lasted approximately 5.3 miles. The driver remains at large.

According to the Milwaukee County Sheriff's Office, a deputy was conducting a security patrol around 2 a.m. in the area of 8th Street and North Avenue when he observed an operator of a large white SUV driving over the median at 8th Street, and strike a road sign.

The deputy activated his emergency lights and siren to initiate a traffic stop. The operator of the white SUV fled from the deputy and entered northbound I-43 at North Ave.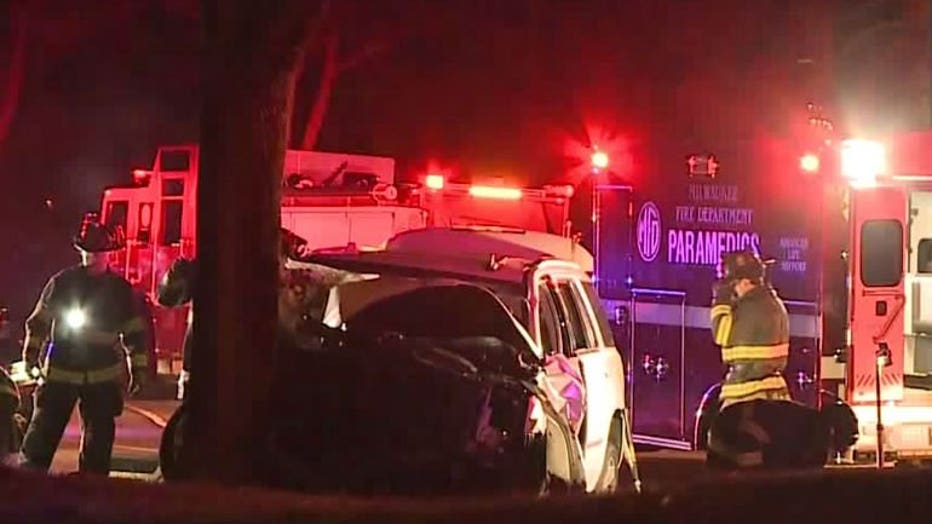 The deputy pursued the operator, who failed to stay in his designated lane as he increased his speed to 100 mph. The white SUV exited the freeway at Capitol Drive and continued east at approximately 70 mph.

The operator of the white SUV lost control of the vehicle and crashed into a tree on the west side of Lake Dr. approximately 100 feet north of Hampshire Dr.

The operator of the SUV exited the vehicle and fled on foot westbound through the neighboring yards. He remains at large at this time.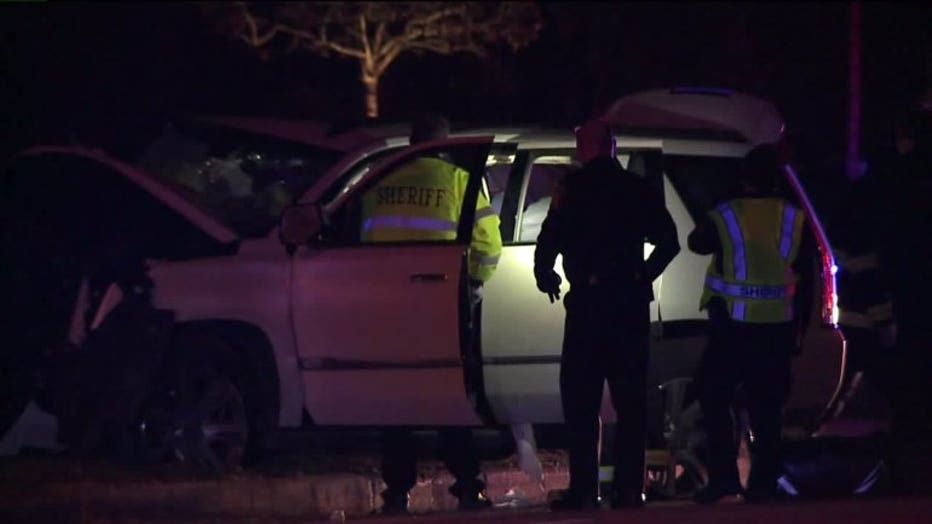 There were three passengers in the crashed vehicle. The Milwaukee Fire Department responded to the scene to extract one of the trapped passengers. All passengers were transported to a local hospital for evaluation. They were identified, had no warrants and released.

During the investigation of the scene, a handgun and a large sum of money were recovered.

MCSO is requesting the assistance of the public for information regarding the incident, please call 414-278-4788.