Speaker Ryan says he and President-elect Trump "on the same page" on Obamacare replacement


JANESVILLE -- House Speaker Paul Ryan said he knows exactly what is in President-elect Donald Trump's plan to replace the Affordable Care Act.

Mr. Trump, in a weekend interview with The Washington Post, said he was ready to unveil a plan that would deliver "coverage for everybody" and would be "much less expensive" than insurance under the current health law, known as Obamacare.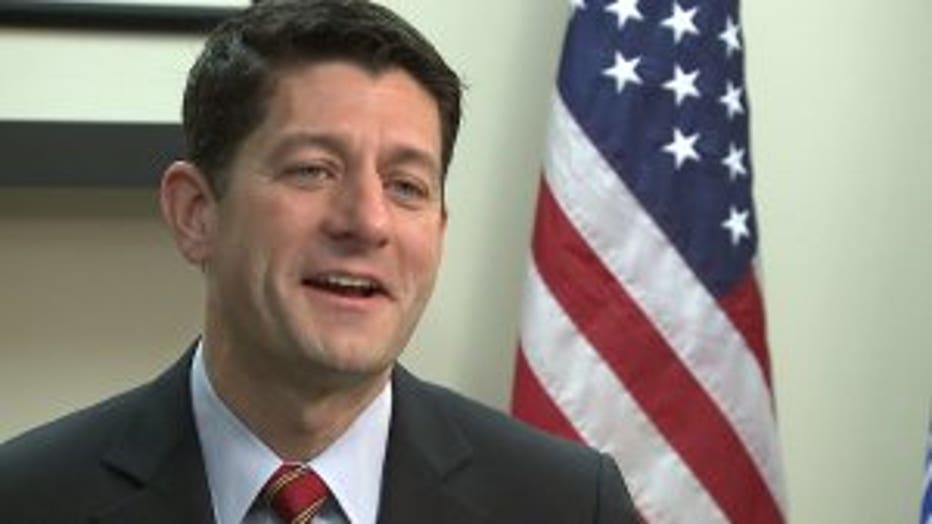 Asked about Mr. Trump's pledge Monday, Ryan offered a slightly different timeline and said the Republican plan would allow "universal access to affordable coverage." Yet, Ryan said he and Mr. Trump were "on the same page."

"We`re working on it all together. It`s not his or ours. It`s together we`re working on it. We have working groups that have been working on this all along," Ryan said.

Ryan said under the Republican plan, anyone who wants insurance will be able to get it. He expects legislation to repeal and replace the current law within the next 100 days, but said putting the replacement in place will take time.

"The Trump administration isn`t even in office yet. We don`t even have a secretary of Health and Human Services showing us how long the transition`s going to take," he said. "But however long that transition`s going to take, we`re going to make sure that the rug doesn`t get pulled out from under people, and that`s something we want to make very clear."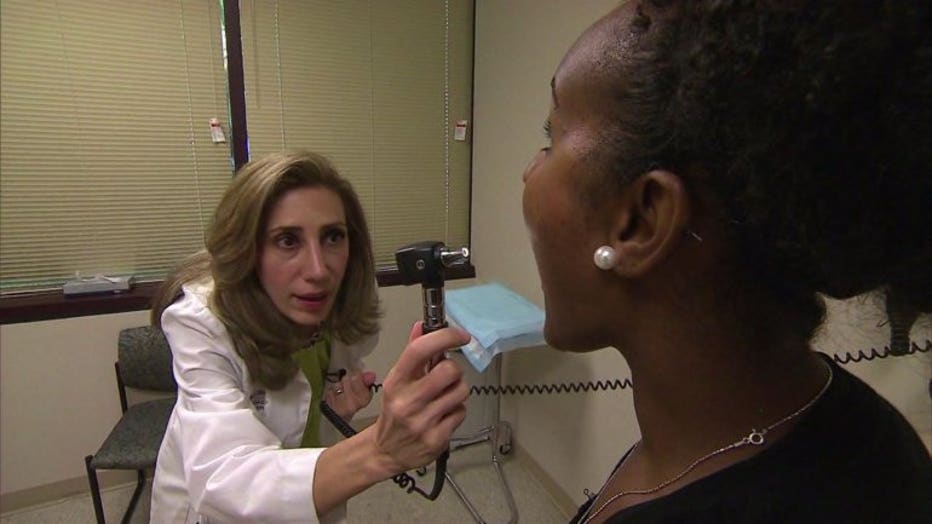 Ryan and Trump have not offered specific details of the costs or coverage under the GOP plan, critical information to the thousands of Wisconsinites who are getting health insurance through Obamacare. At least 234,181 Wisconsinites have signed up for 2017 insurance through the federal exchange, according to President Barack Obama's administration.

"Our entire premise has always been, we want to give people access to affordable coverage regardless of whether you have a pre-existing condition or not," Ryan said when FOX6 asked if Wisconsinites who got coverage through Obamacare would be able to keep it under the Republican proposal.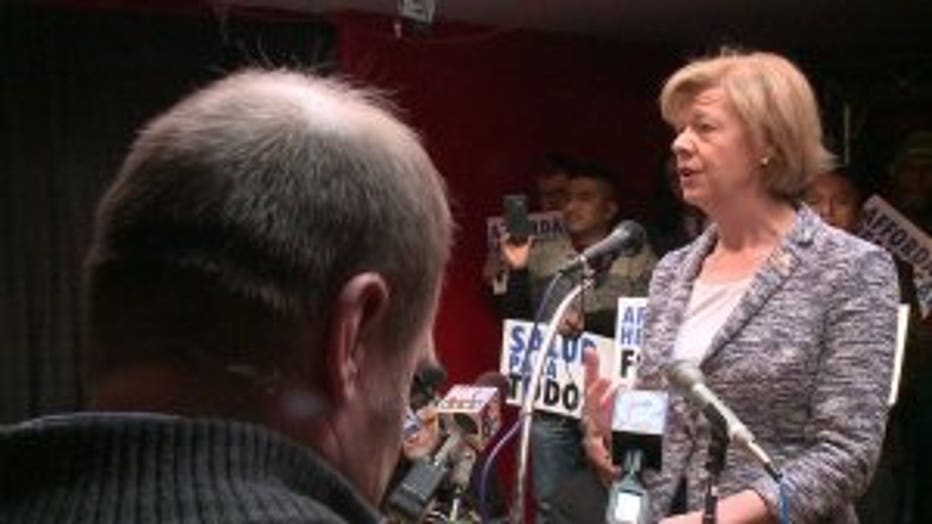 Democrats are defending their signature law, passed in 2010, at rallies nationwide. U.S. Sen. Tammy Baldwin and U.S. Rep. Gwen Moore appeared at a rally on Sunday, January 15th in Milwaukee.

"Protect health care coverage. Don`t make America sick again," Baldwin said. "If (Republicans) do indeed repeal it, we will see chaos

Republicans have long hoped to repeal the 2010 law and got their chance when voters elected Mr. Trump president. They say the current system is collapsing amid rising costs. Premiums increased an average of 16 percent in Wisconsin this year.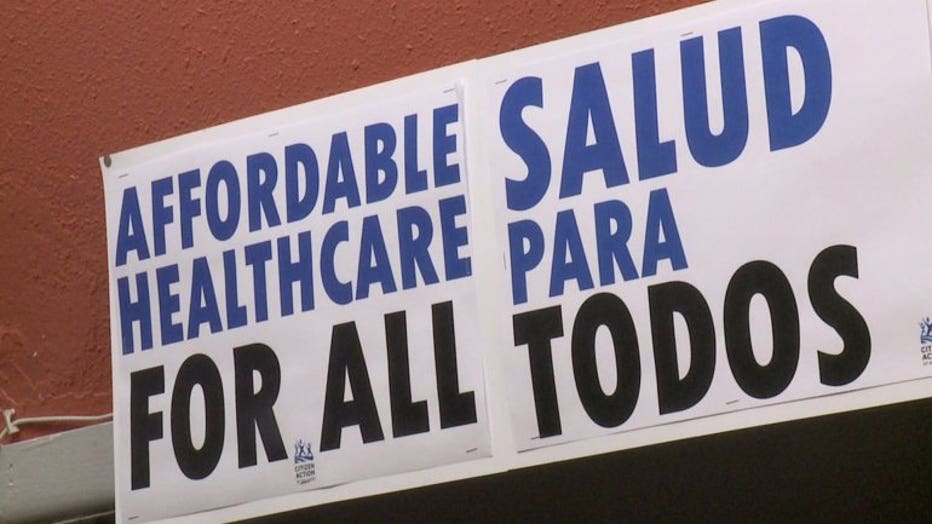 'Unconventional presidency'

In a wide-ranging interview with FOX6, Ryan said he anticipated Mr. Trump would have an "unconventional presidency."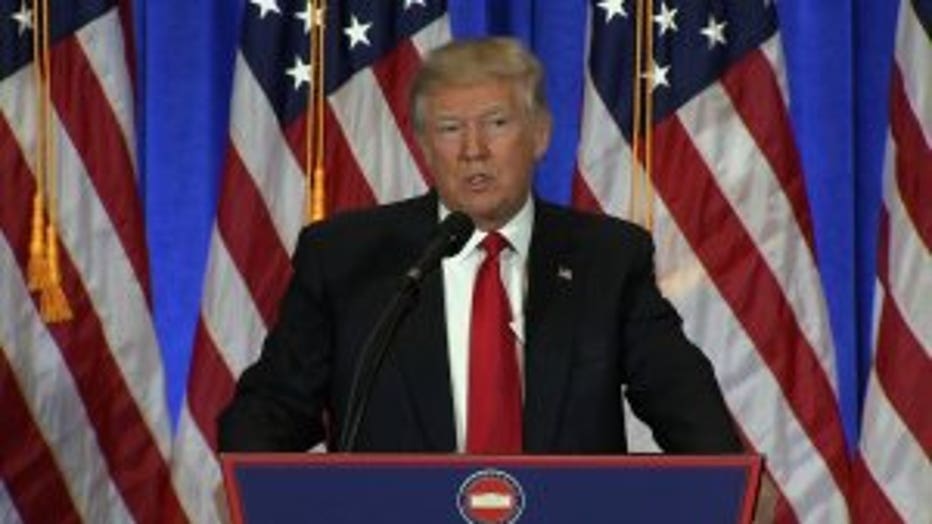 President-elect Donald Trump speaks at his first news conference on Wednesday, January 11, 2017.


Ryan said he agrees with the president-elect on many key issues, but knows Mr. Trump has a bully pulpit unlike any president before him: Twitter.

Mr. Trump and Ryan feuded during the presidential campaign, with Ryan un-inviting the GOP nominee from a unity rally in Walworth County after leaked video showed Mr. Trump bragging about groping a woman. Mr. Trump fired back with a series of tweets disparaging Ryan's work in Congress.




"Donald Trump has taken the bully pulpit against me in the past," Ryan said. "You bet this is going to be an unconventional presidency, but it also offers a lot of opportunity."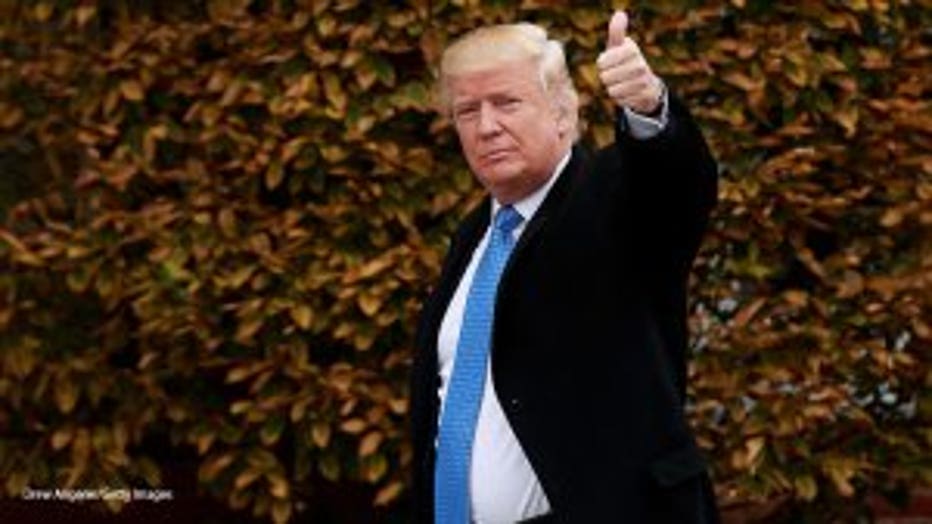 President-elect Donald Trump


'Legitimate president'

Ryan was critical of about 20 congressional Democrats, including U.S. Rep. Mark Pocan of Madison, who plan to skip the inauguration over their opposition to Mr. Trump.

"Donald Trump won this election fair and square, clearly and convincingly. There`s no doubt or question about that, and so to try and inject some kind of claim of illegitimacy on the dawn of a new presidency, I don`t think is a good idea. It`s just going to tear the country further apart," Ryan said.

One of the Democrats boycotting the inauguration is civil rights icon John Lewis. He said a Russian conspiracy helped Mr. Trump win.

"I don't see this president-elect as a legitimate president," Lewis told NBC News last week.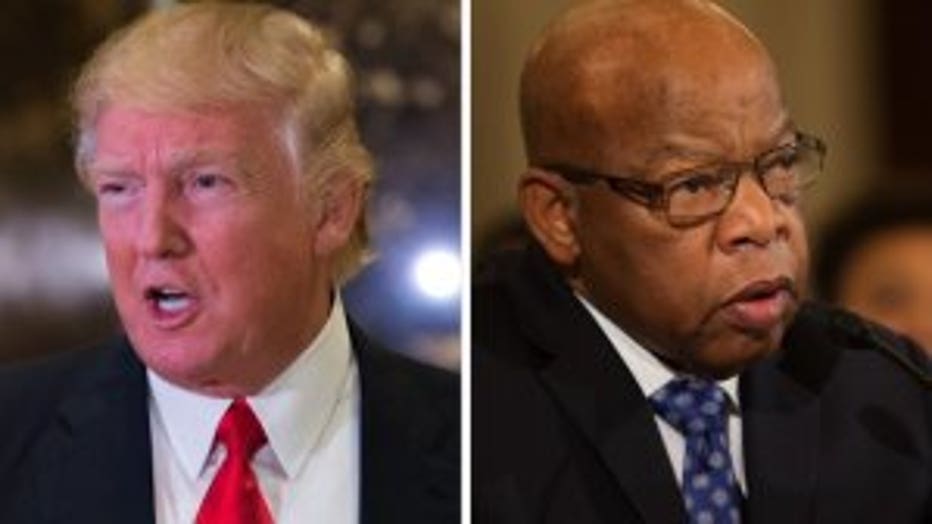 President-elect Trump tweeted that Lewis, who was beaten during a 1960s civil rights protest in Alabama, was "all talk, no action" and that his Georgia district was "falling apart."

Ryan said the two men should talk.

"I think John Lewis is a hero. He`s a good friend of mine. I adore the man and he knows what I think of him, how much I look up to him. I think both men would do better by just getting to know each other, and understanding each other," Ryan said.