Speaker Ryan disagrees with nonpartisan analysis that shows GOP tax bill would add $1T to deficit


MILWAUKEE -- The Republican tax bill was in flux Thursday, November 30th hours before a planned vote, as GOP senators struggled to find agreement on how the legislation would impact business taxes and the federal deficit.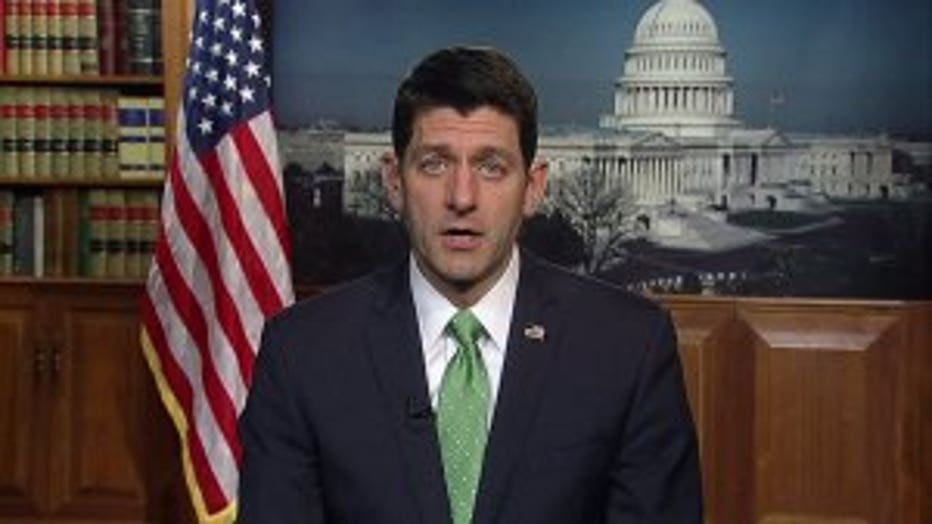 The nonpartisan Joint Committee on Taxation released an estimate that the bill would add $1 trillion to the deficit over the next decade and would grow the economy by a smaller-than-expected 0.8 percent. House Speaker Paul Ryan said he disagreed with the estimate.

"I really believe the economic growth that will come from this law will dramatically help reduce any deficit effects that come from it," Ryan told a group of Milwaukee-based TV reporters.

A handful of Republican senators remained uncommitted about voting on the final product as the vote neared on the U.S. Senate floor. Thursday afternoon, a group of three senators -- including Ron Johnson of Wisconsin -- temporarily withheld their votes on a procedural motion before allowing the bill to move forward.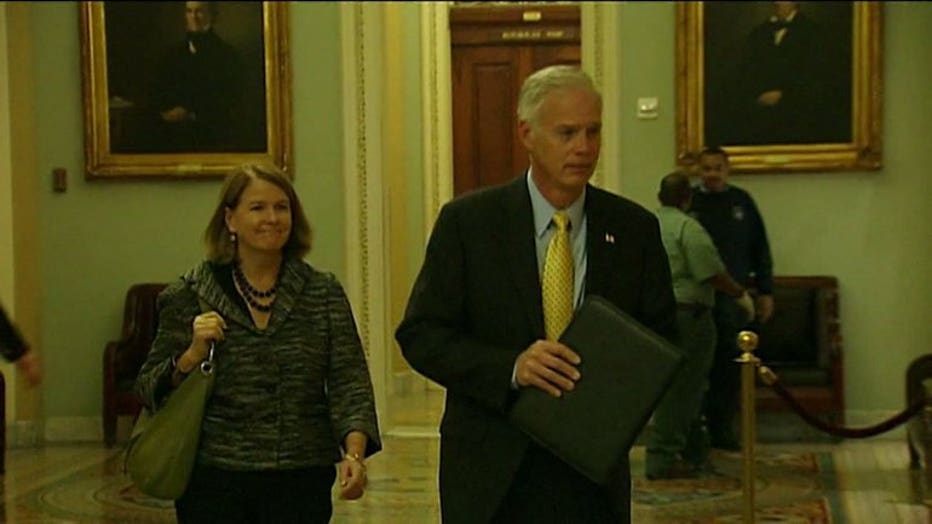 The last-minute drama centered around whether senators could add a provision triggering automatic tax increases if the economy doesn't grow as needed to offset the cost of the bill's tax cuts for businesses and individuals. After GOP senators determined that wasn't an option, they considered changes to how corporations would be taxed.

A vote could happen late Thursday night or Friday. If the bill passes, the House and Senate would have to reconcile their differences in a conference committee.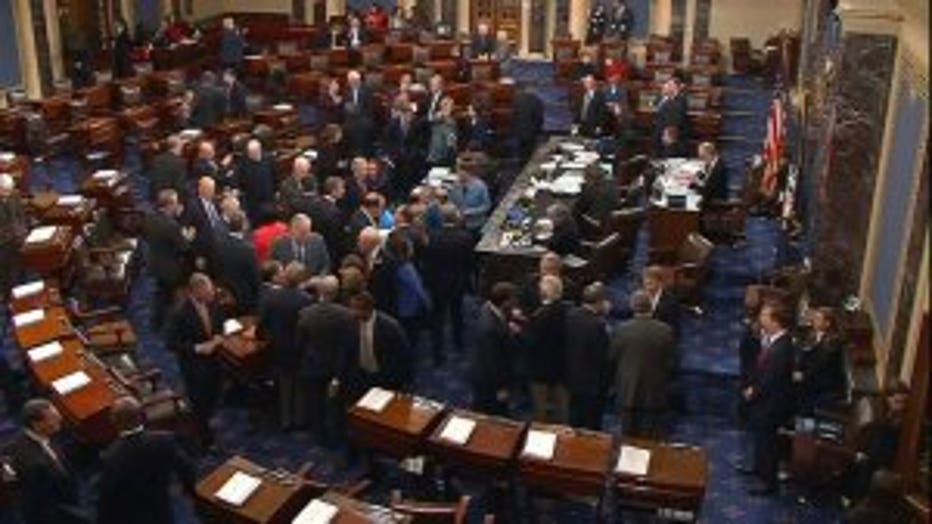 Ryan declined to say if he supported any of the Senate's potential changes.

"What I don't do, is I don't comment on what the Senate's doing while they're doing it," Ryan said.

Ryan said he agreed with Johnson's concerns about the bill, which center on the treatment of certain companies called pass-throughs. Johnson had said he was against the bill if no changes were made, though he has voted to advance the legislation at every opportunity this week.

"I'll keep our conversations between the two of us," Ryan said about his conversations with Johnson over the past week. "But obviously, you can't pass a bill if you go to conference committee and get a bill out of conference committee, so we would stop tax relief for everyone if this bill didn't pass the Senate."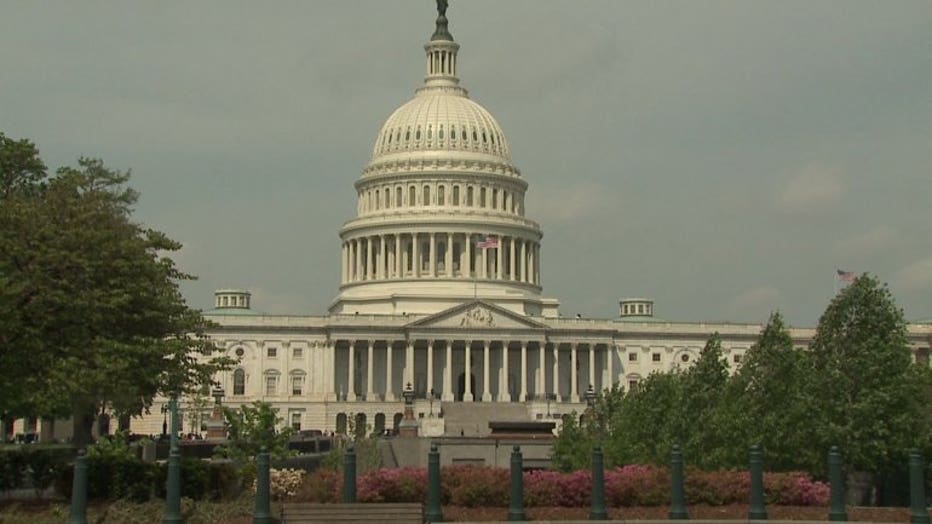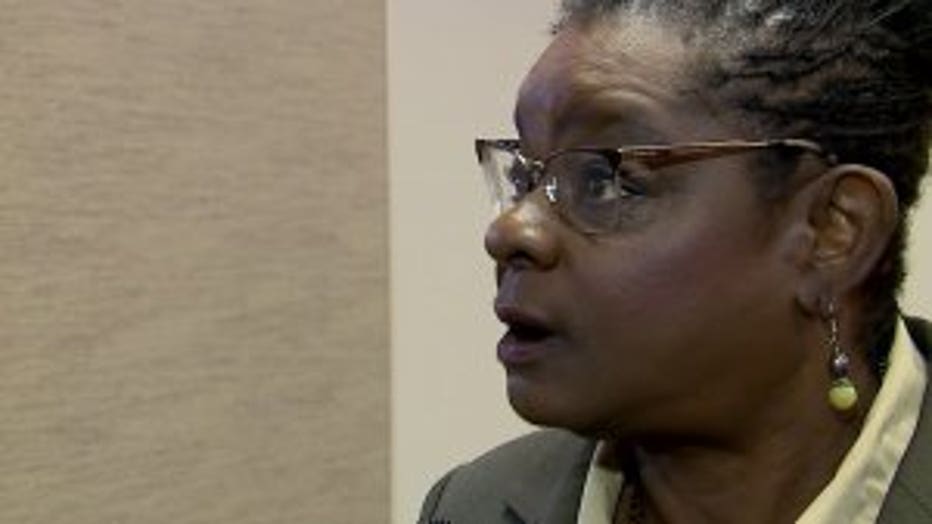 U.S. Representative Gwen Moore


Democrats are criticizing the income tax cuts as temporary -- noting that many individual taxpayers will see their taxes increase in 2027 -- and said adding to the deficit could trigger automatic spending cuts to social programs.

"They are going to send poor people into the poor house," U.S. Rep. Gwen Moore, D-Milwaukee, said earlier this week.

Ryan said he thinks Congress can still get a bill to the President Donald Trump by the end of the year.