Southwest captain performs 'rejected takeoff' due to bird strike
MILWAUKEE - Southwest Flight 2253 was departing from Milwaukee Mitchell International Airport around 8:30 a.m. on Tuesday morning, Sept. 15 when the captain performed a "rejected takeoff" due to a reported bird strike on the runway.
Former Wisconsin Governor Scott Walker was on board the flight -- and tweeted the plane hit a "bunch of big birds."
FOX6's Sam Kraemer spoke with Walker who said the passengers on board the flight were "relatively calm" because the plane had not left the ground yet.
"We assumed that a tire had blown out, because again, it had not lifted up off the ground. It was still accelerating and then abruptly stopped," Walker said.
Walker gave credit to the pilot for quick thinking and decision-making to stop the plane.
The former governor said he recalled one of the passengers saying something along the lines of: "This doesn't seem right."
Walker told FOX6 News that the plane remained on the tarmac for about 30 minutes while the fire department checked out the plane. He said the captain told passengers that the bird strike knocked out one of the engines -- and that the firefighters were looking at the brakes, which were still hot.
"We were probably in for the start of a much different day than we planned, but thankfully, there didn't seem to be any chaos or anything like that," said Walker. "Had we been up in the air and something like that happened, it could've been much different."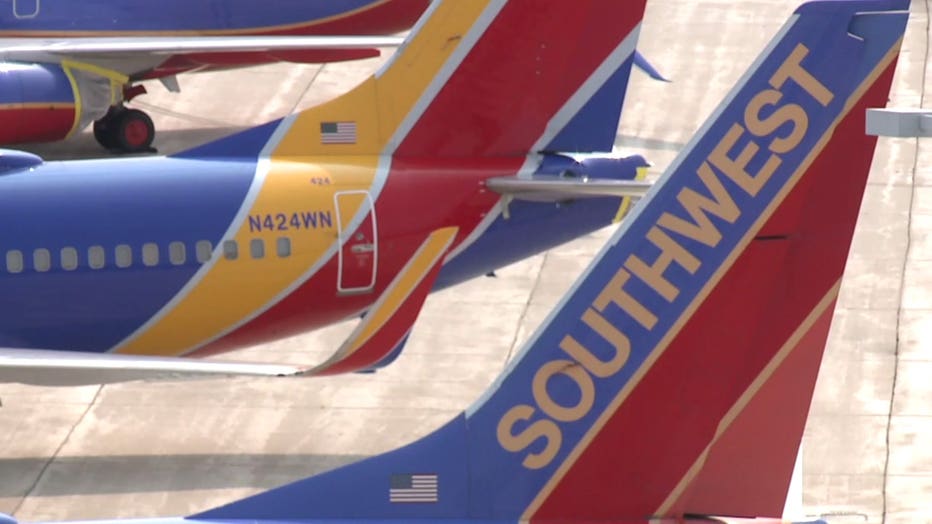 Southwest officials said the aircraft safely returned to the gate -- and would be removed from scheduled service for a maintenance review.  
There are no reported injuries.
Southwest re-accommodated the 76 passengers aboard the flight, including the former governor, via alternative scheduled flights throughout the day. 
The flight was bound for Orlando. Walker was ultimately headed for North Carolina to help campaign for the Republican gubernatorial candidate.