Southeast Wisconsin accumulating snow Saturday, Jan. 28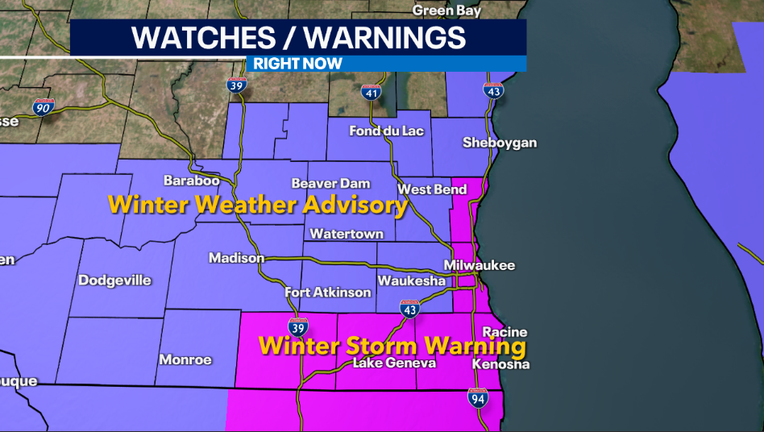 article
MILWAUKEE -
A more organized storm system eyes southeast Wisconsin for several inches of snow on Saturday, Jan. 28.
This will be a fairly narrow area of snow, setting up over southern Wisconsin and parts of northern Illinois. 
A winter weather advisory is in effect until 3 a.m. Sunday for all southeast Wisconsin. 
A winter storm warning is in effect until 3 a.m Sunday for Rock and Walworth counties and 6 a.m. Sunday for Ozaukee, Milwaukee, Racine, and Kenosha counties. These locations could see lake effect snow bands form this afternoon and evening as winds shift out of the northeast.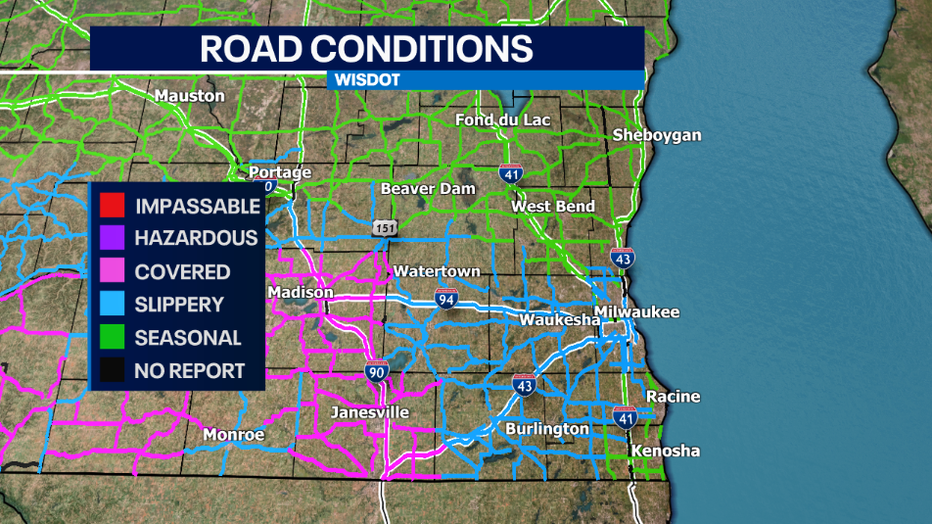 As of 1 p.m Saturday, roads are already becoming covered from west the west with more slippery roads heading towards the lake. Snow will overspread the area from the west and stay steady through early Sunday morning. Snow will be heavier at times during the afternoon and evening when heavier bands and lake effect snow bands set up. This will be a lighter, fluffy snow as temperatures stay in the teens and 20s Saturday. Snow will likely cause slippery travel conditions and reduced visibility.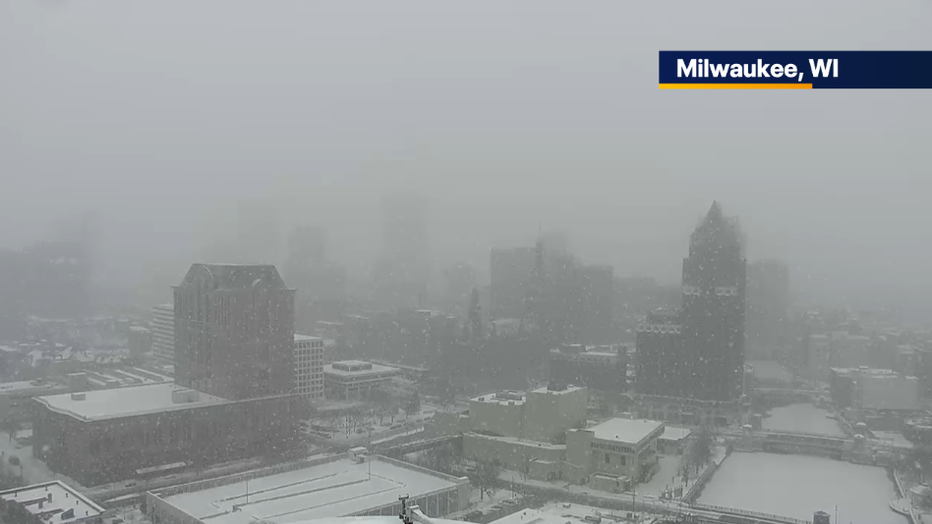 Visibility can be a mile or less at times through this event and will cause difficult driving conditions.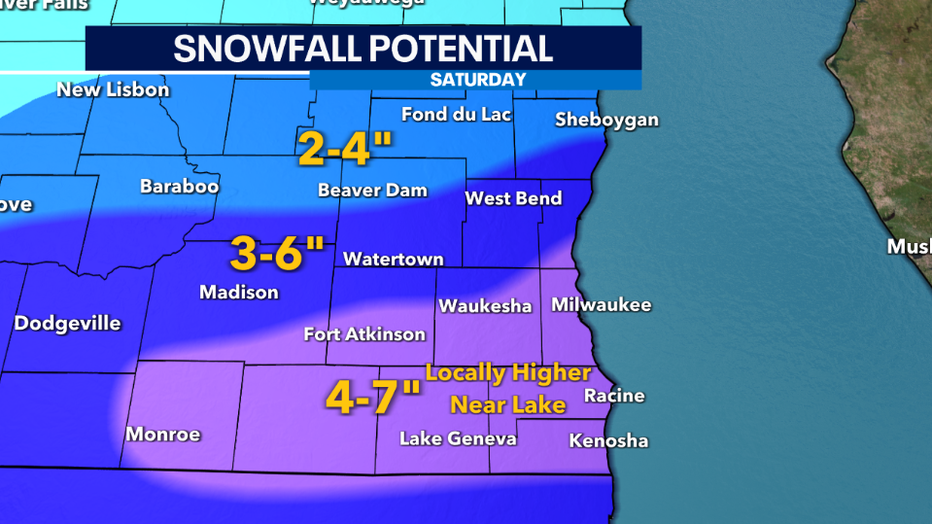 We are watching a slight shift south of the heavier band of snow that is looking to lower totals just a bit. Northern counties near Fond du Lac will see lower accumulation amounts between 2-4". There will be a sharp cut-off gradient heading south where a wide band of snow could drop a range of 3-6" with isolated locations seeing more. In addition, areas near the lakefront under winter storm warnings could experience 4-7" with locally higher amounts where lake effect snow sets up. A tricky forecast because it all depends on where the heavier pockets of snow will be, which isn't determined until the event unfolds. 
This is the first system all season giving southeastern Wisconsin decent snowfall amounts. Totals may shift slightly, so stay tuned. 
Meanwhile, FOX6Now.com offers a variety of extremely useful weather tools to help you navigate the stormy season. They include the following:
FOX6 Storm Center app
FOX6 News app
FOX Weather app
MAPS AND RADAR
We have a host of maps and radars on the FOX6 Weather page that are updating regularly — to provide you the most accurate assessment of the weather. From a county-by-county view to the Midwest regional radar and a national view — it's all there.
SCHOOL AND BUSINESS CLOSINGS
When the weather gets a little dicey, schools and businesses may shut down. Monitor the latest list of closings, cancellations, and delays reported in southeast Wisconsin.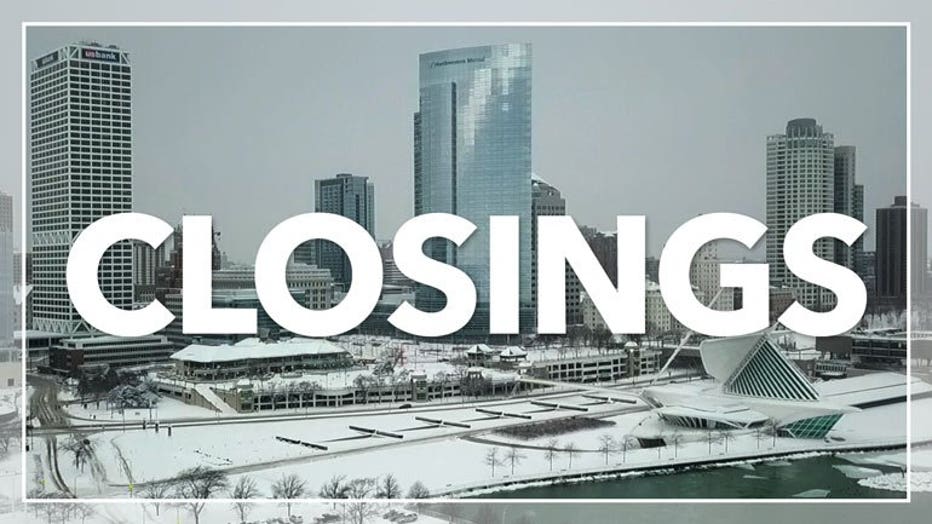 FOX6 WEATHER IN SOCIAL MEDIA