"So many cared about him:" Serious threats for Elmbrook Humane Society after dog put down


BROOKFIELD (WITI) -- A bad dog or a bad decision? A debate is raging online after the Elmbrook Humane Society decided to put down a troubled dog. It has been so heated, serious threats have been made. That has Brookfield police increasing patrols in the area surrounding the shelter.

The Elmbrook Humane Society in Brookfield prides itself on being a no-kill shelter. Humane Society officials say last year alone, 95% of the animals at the shelter were placed in loving homes.

But its the dogs who won't find homes -- a dog named Jim in particular -- that has resulted in serious threats being leveled against the shelter.

Jim was a popular pooch. He had his own Facebook page and a snazzy video made in the hopes he would be adopted.




"Jim was a great dog. We advocated for him for quite some time," Elmbrook Humane Society Executive Director Heather Gehrke said.

Gehrke says Jim, a pit-bull, first came to the shelter in December 2013. At the time, shelter officials applauded his behavior on social media and encouraged people to consider adopting him, documenting his time in their care. But later, Jim began exhibiting signs of aggression.




"He had four incidents in which during play, skin was broken," Gehrke said.

After Jim's third biting incident, Waukesha County deemed him a vicious animal -- a declaration that was dropped several months later. By mid-March of this year, things were looking up for Jim. He was placed in a loving home -- but it appears shortly thereafter, Jim fell back into bad habits.

"During a visit to a vet, there were two incidents in which he broke skin -- requiring medical care," Gehrke said.

That medical care involved stitches, and Jim was surrendered back to the shelter. Gehrke says shelter volunteers had hoped for a different outcome.

"His being safe in the community, placing him again, was what really was the factor that lead to the euthanasia decision," Gehrke said.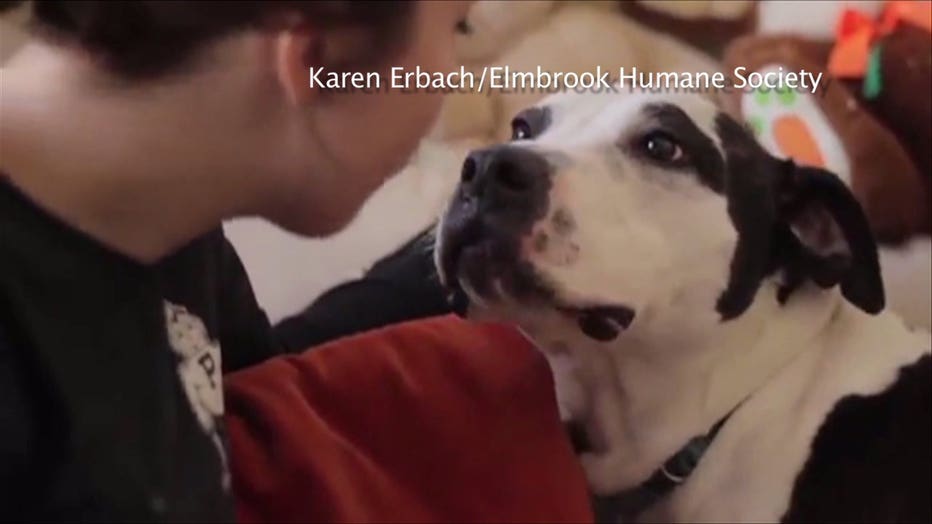 After nearly 16 months at Elmbrook Humane Society, Jim was put down -- a decision that angered some.

Brookfield police say someone posted a threat on social media -- saying they'd burn the Elmbrook Humane Society to the ground because of what happened with Jim. Officials say they don't believe the threat to be credible, but they've increased patrols in the area as a precaution.

"Jim had a following and he had so many people that cared about him," Gehrke said.

Brookfield police believe the threat was made by someone from out-of-state. Investigators believe this individual is part of an "extreme group" that has made similar threats in response to other incidents.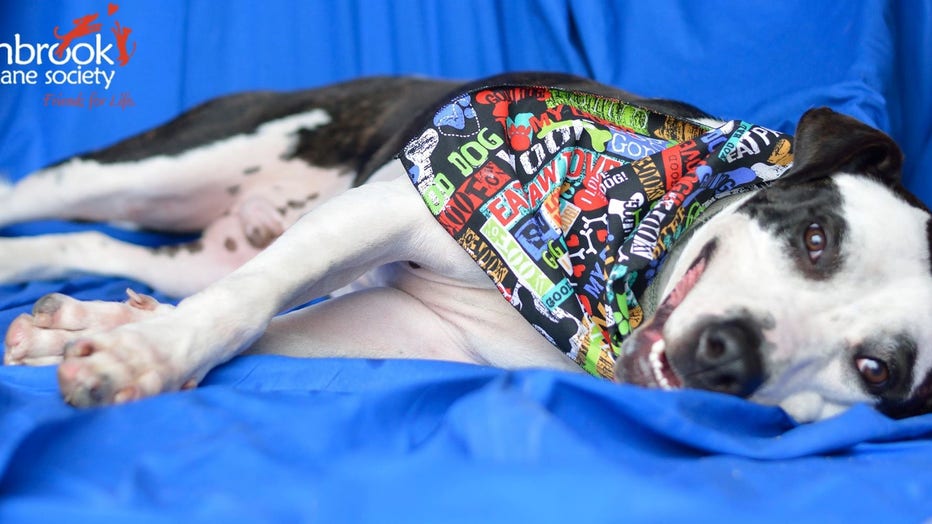 Jim (PHOTO: Elmbrook Humane Society on Facebook)