'So far, so good!' Record number of travelers expected to hit the road, skies this Christmas


MILWAUKEE -- AAA anticipated record-breaking travel during Christmas 2019, and while some people may have been angry about the "Green Christmas" Mother Nature delivered in southeast Wisconsin, at Milwaukee Mitchell International Airport, no snow meant very few delays on Tuesday, Dec. 24.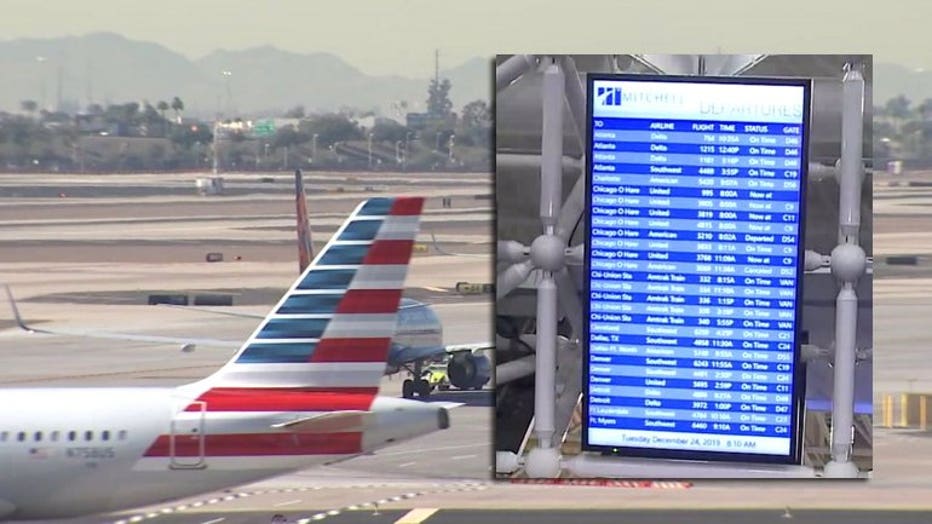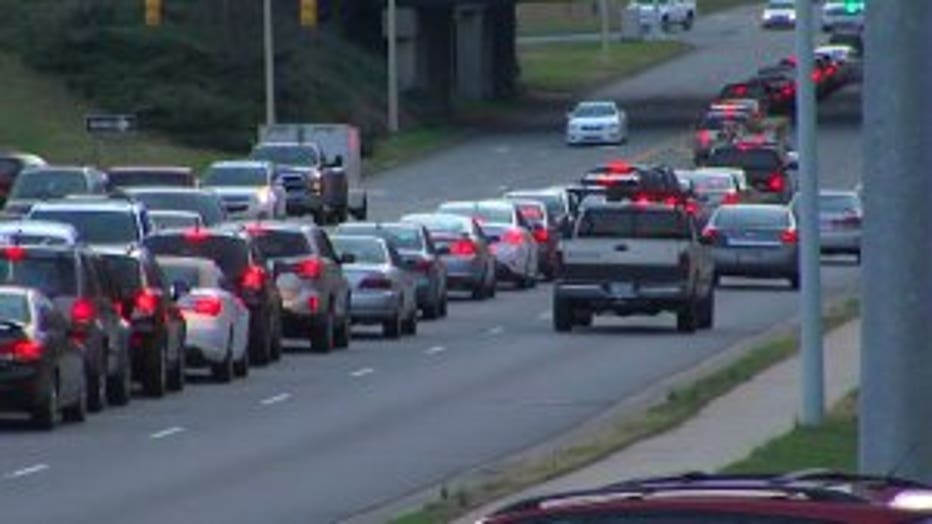 expected a record 115 million Americans to travel over the holidays -- the highest number in almost 20 years. Most of those travelers were expected to drive to their destinations. Nearly seven million were expected to fly -- a 5% increase from 2018, and the most since 2003.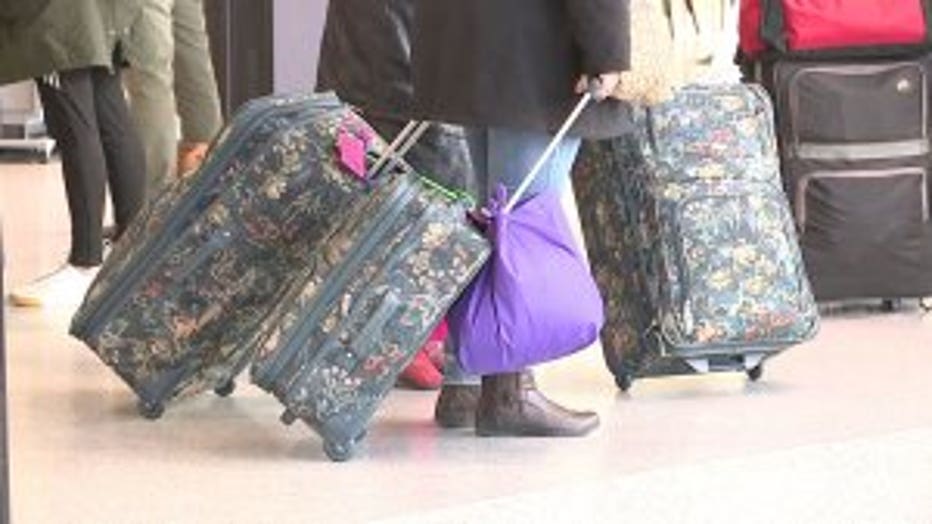 Travelers at the airport on Christmas Eve said the excitement of the holiday was getting them through a hectic day of travel. Many were heading home for the holidays, while others took off for a Christmas getaway.

"We are going to Disney for a week," said Joyce Smith. "So far, so good!"

"There's a lot of people trying to get home for the holidays," said Juleen Dickson, traveling from Madison.

Smith found herself on Santa's "Nice List" on Christmas Eve.

"We took a limousine!" said Smith. "A limousine picked us up, so we started first class this morning."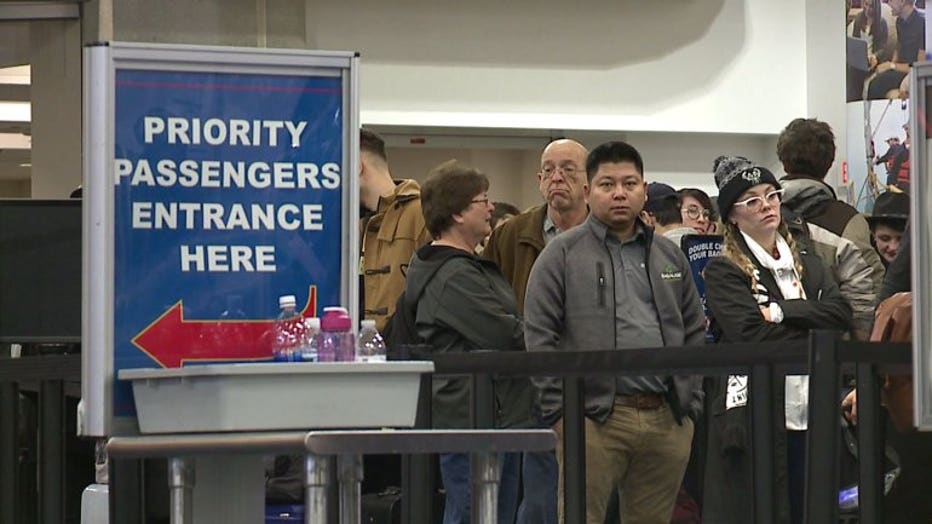 Officials always recommend getting to the airport at least two hours before your flight.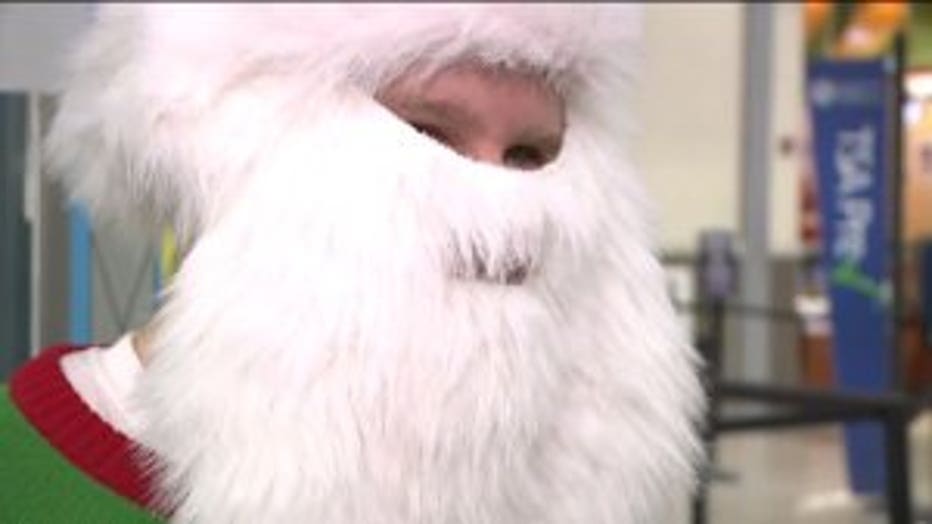 "It ramps up, but we're excited about it," said Corey Randl, traveling to Florida. "We weren't sure how busy it was going to be, but so far so good."

Also, if you're planning on flying with presents, TSA officials recommend that you wait to wrap them until you are at your destination.

If anything needs to be inspected, TSA will have to unwrap the gifts.

Meanwhile, at the Intermodal Station in Milwaukee, Atoria Smith from Mississippi was in the Brew City on Christmas Eve to visit her grandmother.

"We're going to be spending time with her and help her open her presents," said Smith.

"To see your family -- it's always worth it to see your family at Christmastime," said Alex Semenas, traveling to Florida.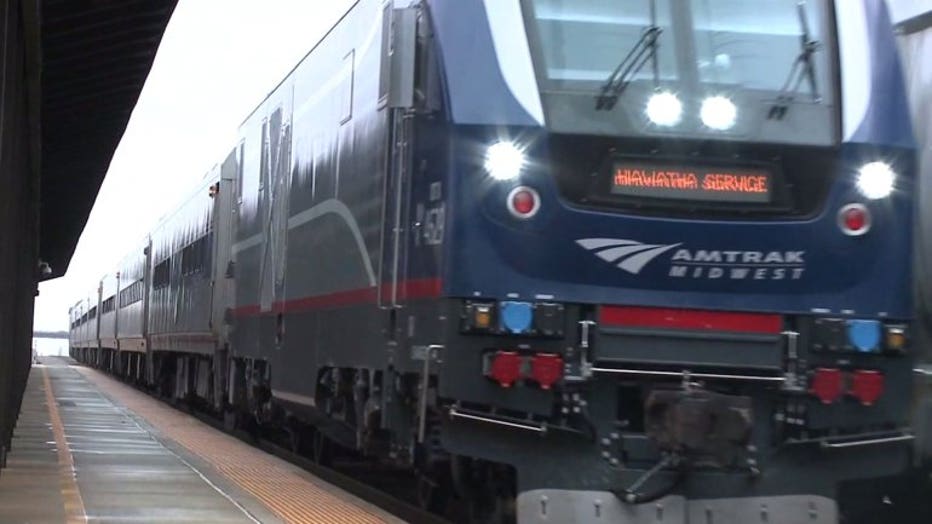 AAA anticipated Thursday, Dec. 26 would be the busiest travel day of the week, with the highest volume of traffic between 4 p.m. and 6:30 p.m.