Snow day for Milwaukee Public Schools' students, others: 'It's very fun!'
MILWAUKEE - Before the flurries even fell Thursday, Feb. 16, classes were canceled for students in Wisconsin's largest school district, Milwaukee Public Schools. Most of the other districts followed suit, making for a rare snow day for Wisconsinites.
Some students thought snow days were a thing of the past. That's in large part because of the pivot to virtual learning amid the coronavirus pandemic, so you could imagine their surprise and excitement for a day off and the chance to make some memories outside the classroom.
Away from the mess on the roads and in spite of whipping winds, Stella McDonald, 6, didn't mind the icy and slick conditions on the playground at Center Street Park.
"I love the snow, and it's just very fun, and I don't think I have gotten a snow day for a long time," said McDonald.
With her mom and her younger sister, the lessons didn't stop despite classes being canceled.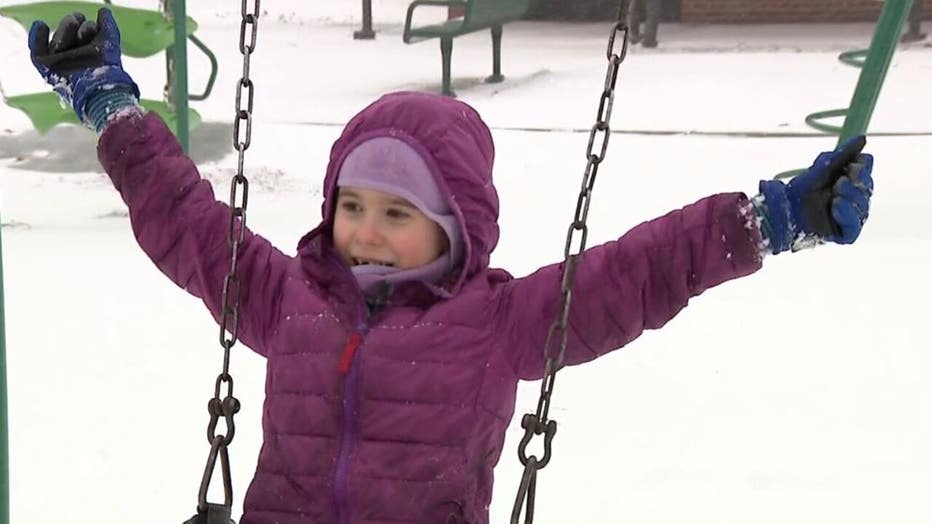 SIGN UP TODAY: Get daily headlines, breaking news emails from FOX6 News
"I made some snow angels, and I tried doing a cartwheel," said McDonald. "It didn't work."
A little farther south at Humboldt Park, Everly Magerowski was among the kids who wouldn't let a snow day go by without a trip down their favorite sledding hill.
"We barely even have snow days anymore," said Magerowski. "The giant hill right there, if you go down it, it does a little spin, and it's really cool."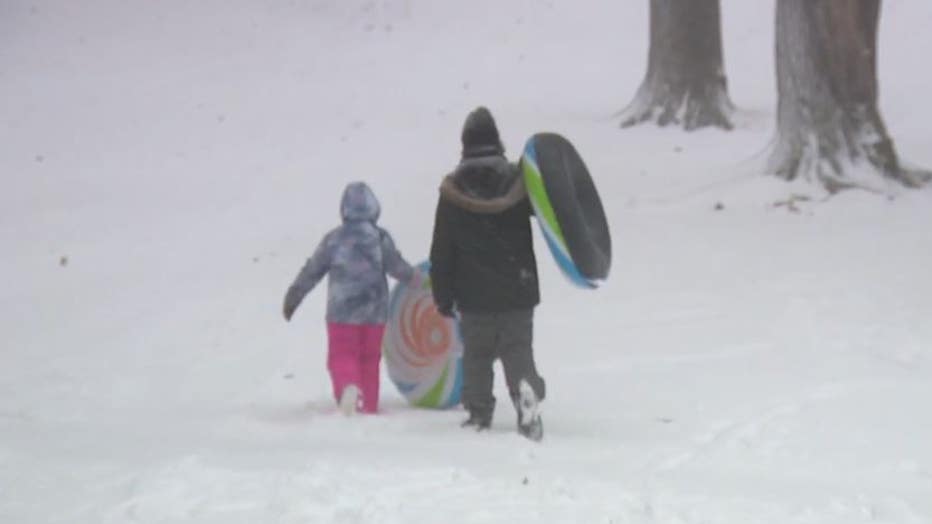 It was even cooler for parents like Otho Ball who had the day off just like his son.
"It beats, you know, standing and/or sitting at home looking at a screen all day," he said.
Ball said he knows other families aren't as lucky, which is all the more reason to enjoy the day.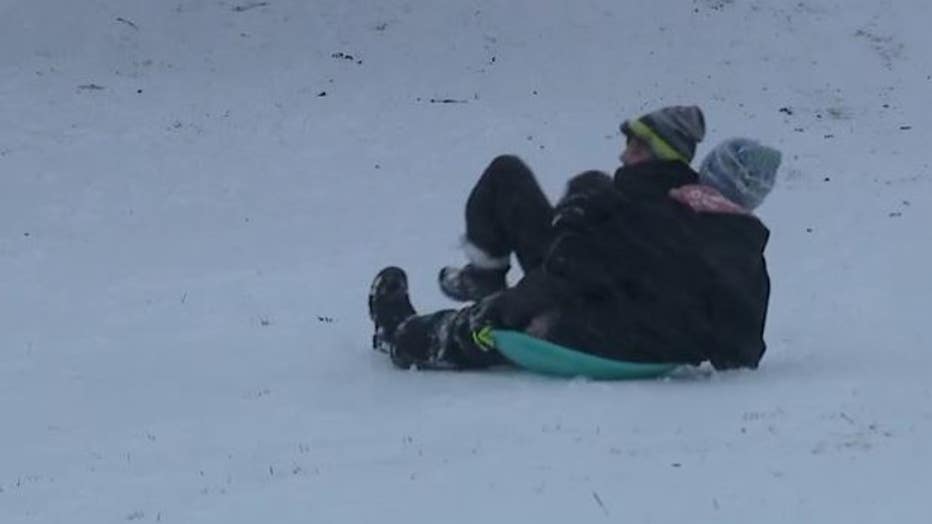 "It's tough being able to balance kids, you know, work and everything like that because I know that there are a lot of hard-working Milwaukee families out there that would love to be in the position that I'm in, you know, to be able to have this day off," said Ball. 
Other parents said they thought MPS and other districts made the call a little early or were frustrated in coming up with a plan for their kids.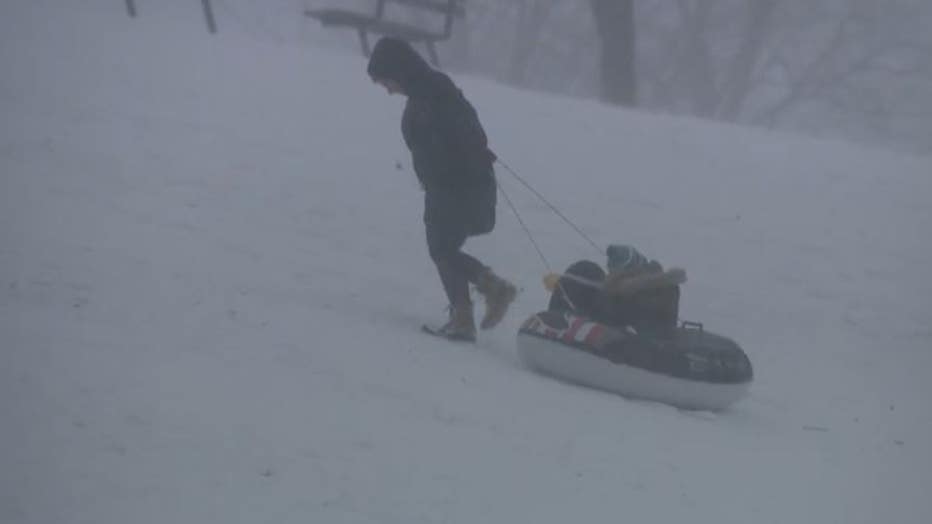 Another said she appreciated the early notice so she could plan ahead.