Slowdown at polls: With projected turnout at 10%, some communities opt to consolidate polling places


BROWN DEER -- There were some changes on spring primary election day on Tuesday, February 16th in Wisconsin. Voters were required to provide photo ID at the polls, and new voting machines were being used in Milwaukee County for the first time.

The Government Accountability Board projected 10% of eligible voters would show up at the polls on Tuesday.

Plenty of people showed up to vote in Brown Deer.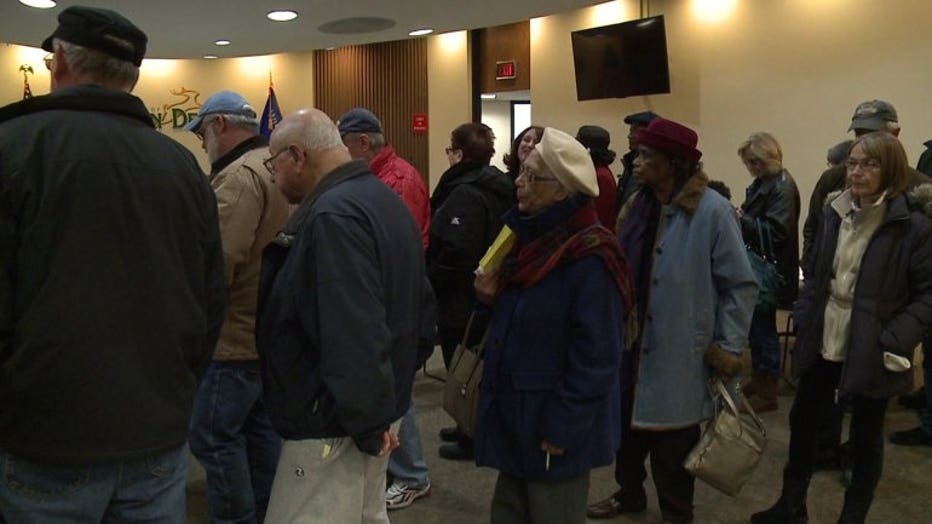 Spring primary election: Voting in Brown Deer


"Our turnout is much higher than we projected, which has caused a slow line in the way we were set up. We were set up to handle the 10%," Galyn Bennett, chief inspector for the Village of Brown Deer said.

Ron Wolf was surprised by the number of people waiting to vote when he arrived at Brown Deer's Village Hall.

"When I first came in, there were probably 75 people in line," Wolf said.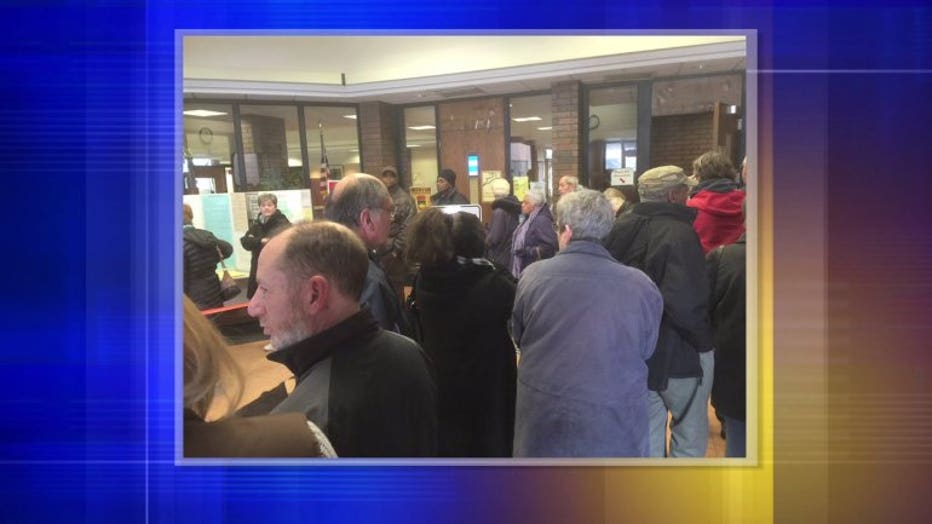 Spring primary election: Voting in Brown Deer


"We divided into the two lines to help speed things up and it certainly is helping," Bennett said.

Relying on the projected turnout, officials in Brown Deer made another decision that caused challenges.

"Because of the low projected turnout, we went with one polling place this time rather than our normal three -- so that's exacerbated the situation too," Bennett said.

The one polling place in Brown Deer on Tuesday was the Village Hall.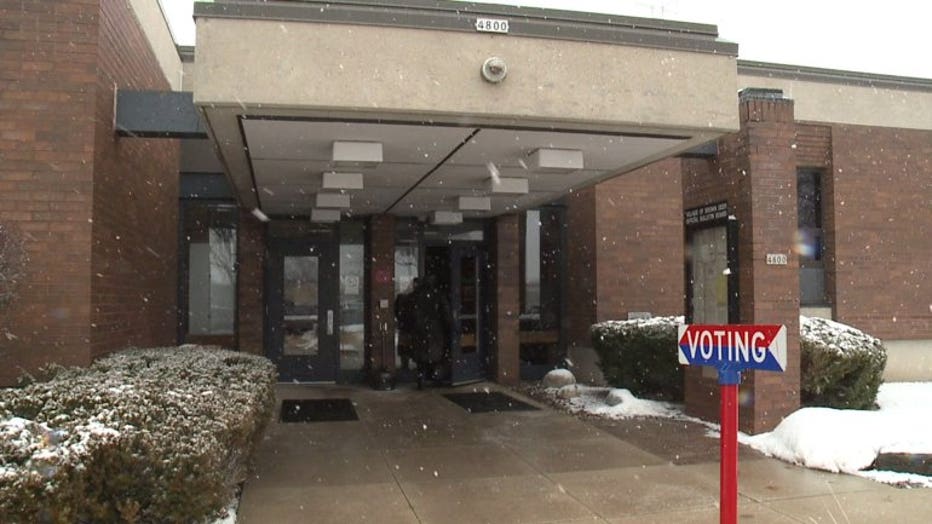 Spring primary election: Voting in Brown Deer


Some, like Lorine Oglesby, went to their normal polling place to find the doors locked. The village website wasn't updated to direct folks to the Village Hall.

"I didn't want to turn around and jump in my car and drive somewhere else -- but I will go on up to Brown Deer (Village Hall) and do it since it's not to far from here. I first thought 'just go home and forget it,'" Oglesby said.

Oglesby made sure her voice was heard instead.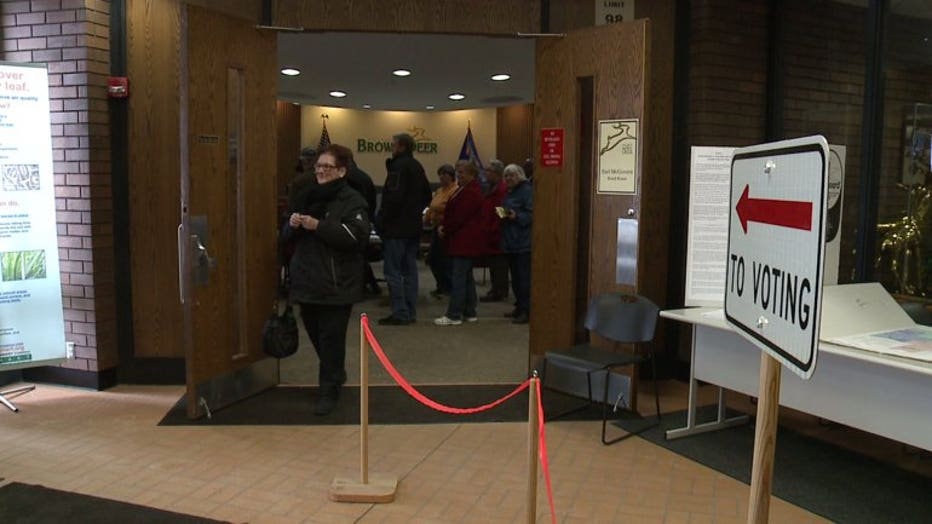 Spring primary election: Voting in Brown Deer


"People have been taking it well and waiting and that's a good thing," Bennett said.

The new voter ID requirement and the use of the new voting machines went smoothly in Brown Deer on Tuesday, according to village officials.

FOX6 News is told elections officials in New Berlin also opted to go with just one polling place on Tuesday as well -- due to the projected low voter turnout. We're told there was a slowdown there as well.

City of New Berlin Deputy Clerk Dan Green said lines in New Berlin were being caused by people feeding their ballots into new voting machines. The machines apparently have a slower feed rate for ballots.

It was estimated that it was taking voters 20-30 minutes to complete the voting process.

Green indicated that New Berlin officials wouldn't be consolidating polling locations in the future.