Slaying of journalists in Virginia raises safety concerns for young journalists: "It brings up a whole lot of issues"


MILWAUKEE -- Reporter Alison Parker and camerman Adam Ward, journalists for WDBJ in Roanoke, Virginia were gunned down on Wednesday morning, August 26th on live television. They were killed by Vester Flanagan, a disgruntled former reporter they once worked with at WDBJ. The deadly shooting played out on live television, and it was also captured on video by the gunman. The gunman, who went by the name "Bryce Williams" on air, died at the hospital Wednesday following a self-inflicted gunshot wound.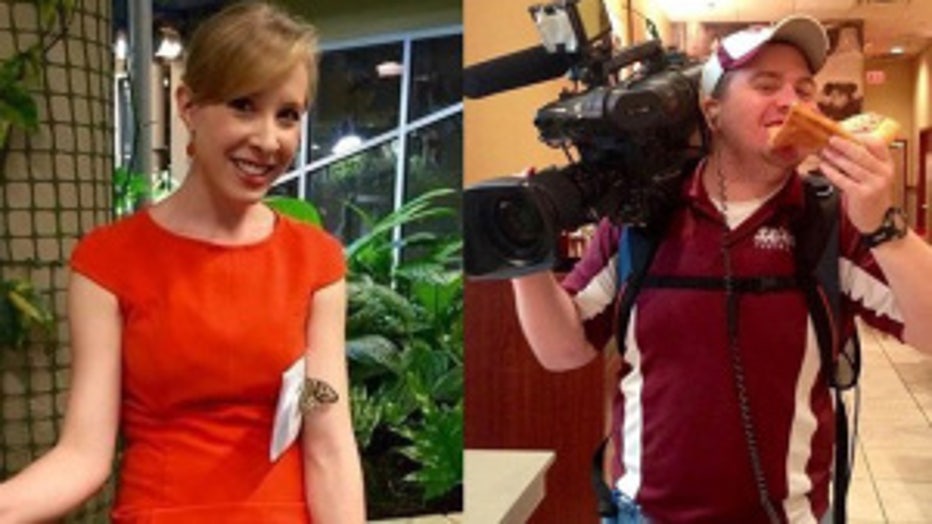 The murders sent shockwaves throughout the television news industry -- and it is having an impact on young people in Milwaukee who plan to become reporters and photojournalists themselves.

UW-Milwaukee journalism students have, at times, discussed reporting from war-torn regions or high-crime areas, but now, there are issues concerning personal safety and news reporting.

Thursday, August 27th was "move-in day" for UWM freshman. Many students had their future careers on their mind as they made their way into their dorm rooms -- gearing up for the start of the school year.

Within the Journalism Department at UWM, the murder of the news crew in Roanoke has left lingering questions for students who are learning how to report the news.

"Is there a way we can make our crews more safe?" Mark Zoromski said.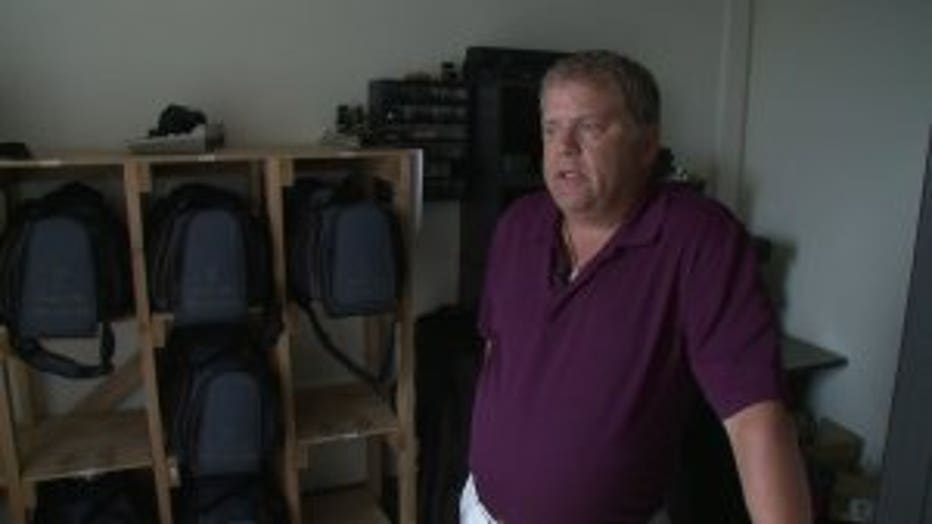 Zoromski teaches television news reporting at UWM. He says he expects safety to be in the forefront of students' minds after what happened Wednesday morning in Virginia.

"I certainly think it brings it to a new level in terms of as reporters and live television being perhaps a more high-profile target. I'm not a psychiatrist but this guy planned it -- to have it happen on live television and put it out on Twitter and perhaps deranged people are seeking that," Zoromski said.

Zoromski's students will be taking out news reporting gear and could face a threat that could be real, not theoretical.

"It brings up a whole lot of issues like being aware of your surroundings and doing your job safely," Zoromski said.

UWM "PantherVision" airs weekly newscasts, which Zoromski proudly notes won a national Edward R. Murrow award last year.

UWM graduates have worked in dangerous regions -- like an Al Jezeera student who reported in Mumbai.

But now, young journalists are being reminded that violence can happen anywhere at anytime.

"It brings up lots of questions that maybe I don't have answers for, but they are things we should discuss," Zoromski said.

Classes begin for UWM students on September 2nd.

While the shooting in Virginia does raise new concerns for journalists, Zoromski says he doesn't believe the incident will put a damper on his students' desire to go out into the community and report the news.

CLICK HERE to learn more about UWM PantherVision.