Six-day-old Kayden Powell found alive at Iowa gas station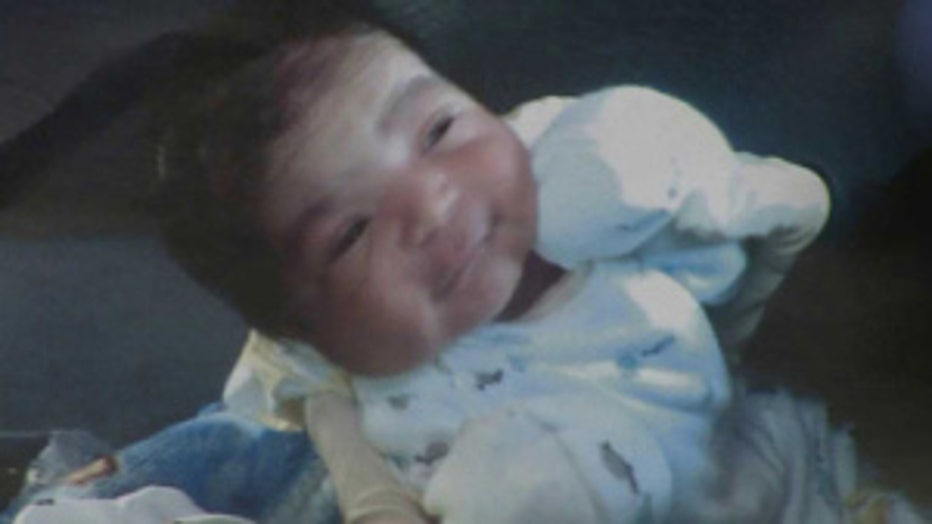 Kayden Powell after he was found alive in West Branch, IA


TOWN OF BELOIT (WITI) -- Six-day-old Kayden Powell has been found alive in West Branch, Iowa.

Kayden was taken from his residence in the early morning hours on Thursday, February 6th. But at approximately 10:15 a.m. on Friday, a police chief in West Branch, Iowa was conducting a canvass of a gas station near Interstate 80. He apparently heard a baby's cry and found Kayden in a tote bag swaddled in blankets just outside of the gas station.

Despite the frigid temperatures, Kayden appears to be doing well. Emergency medical officials say the child is in excellent health.

Kayden's family is overjoyed the infant is okay.

"Oh's there's too much going through my mind, from the past two days. I'm just relieved right now, just so glad," said Mark Bennett, Kayden's great uncle.

The family says Kayden and his mother were reunited Friday night.

Kayden's father, Bruce Powell, returned to the great grandmother's home Friday night, escorted by sheriff's deputies, to gather items for Kayden before meeting up with him and his mother. Powell did not answer any questions from the media.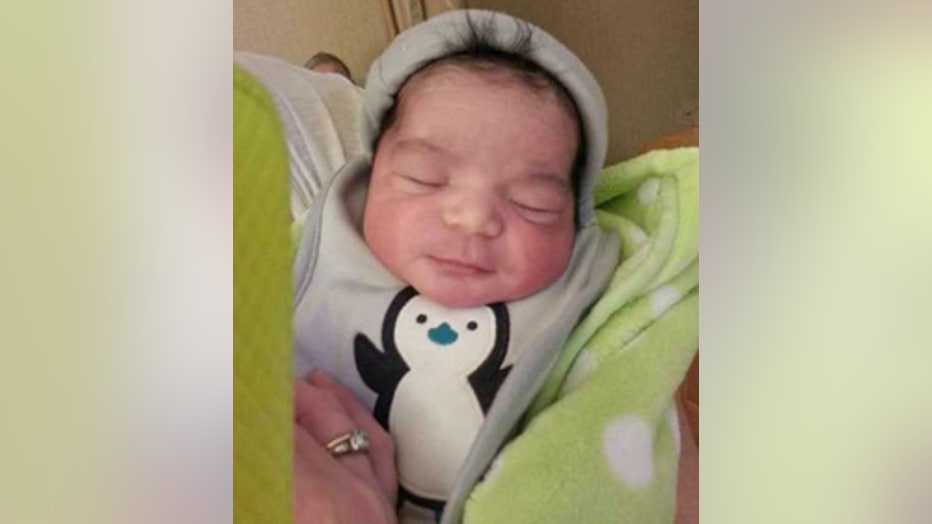 On Thursday, West Branch police arrested Kristen Rose Smith on an unrelated warrant. At the time, she wasn't considered a suspect by police. But a day later, Kayden was found near the area where Smith was picked up.

"When we identified a person left the residence in the time frame that was of interest of us we tried to reconstruct that travel path," said G.B. Jones of the FBI. "The baby was discovered as part of a canvass, as part of a general search. The police chief in West Branch, Iowa was checking areas along the interstate corridor."

Smith has been charged with federal kidnapping in baby Kayden's disappearance.

"I knew she had took the baby. There was no doubt in my mind never about that," said Kayden's great grandmother Shirley Bennett. "I had bad vibes about her."

According to an affadavit, Smith claimed to be pregnant. Emails found on her cell phone showed Smith told people she gave birth on February 5th. Investigators found a prosthetic pregnant belly inside Smith's car. Authorities say she later admitted to taking the baby.

Officials say their investigation will continue until all leads have been exhausted. If you have information which might help investigators, you're urged to call 608-364-2984 or 608-758-8477.

Investigators say the result of this investigation is the result of a collaboration between the Town of Beloit Police Department, the Beloit Police Department, the Rock Co. Sheriff's Office, the Wisconsin Dept. of Justice, the FBI, the Illinois State Police, Iowa State Patrol, West Branch, Iowa Police Department and others.






Monitor FOX6 News and FOX6Now.com for updates on this developing story.