Sikh Temple shooting survivors still in critical condition
MILWAUKEE (AP) -- Oak Creek's police chief says the officer who was shot multiple times after responding to a fatal shooting at a Sikh temple is improving at a Milwaukee area hospital.

Chief John Edwards said during a briefing Wednesday, August 8th Lt. Brian Murphy was sitting up and walking at Froedtert Hospital Tuesday. Police say Murphy was shot eight or nine times after he responded to the Sikh Temple of Wisconsin Sunday. Murphy was tending to a victim when he was shot.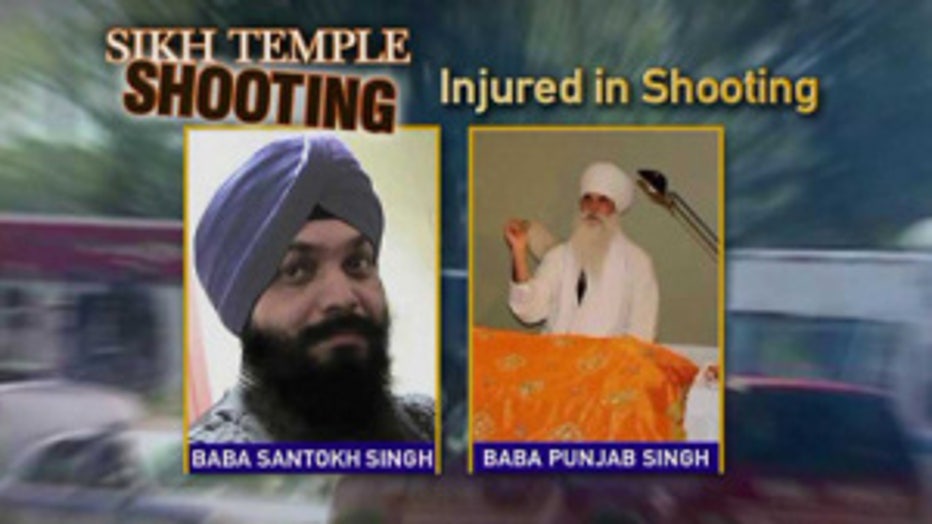 Froedtert Hospital spokeswoman Kathy Sieja said Wednesday Lt. Murphy, Baba (priest) Santokh Singh and Baba (priest) Punjab Singh are still in critical condition and in the intensive care unit.

Six people were killed by a gunman authorities have identified as 40-year-old Wade Michael Page.

Officials said during a media briefing Wednesday, Page died of a self-inflicted gunshot wound to the head at the scene Sunday.

CLICK HERE for additional Sikh Temple shooting coverage via FOX6Now.com.