"Should've come back...sooner:" Hillary Clinton visits Wisconsin on 'What Happened' book tour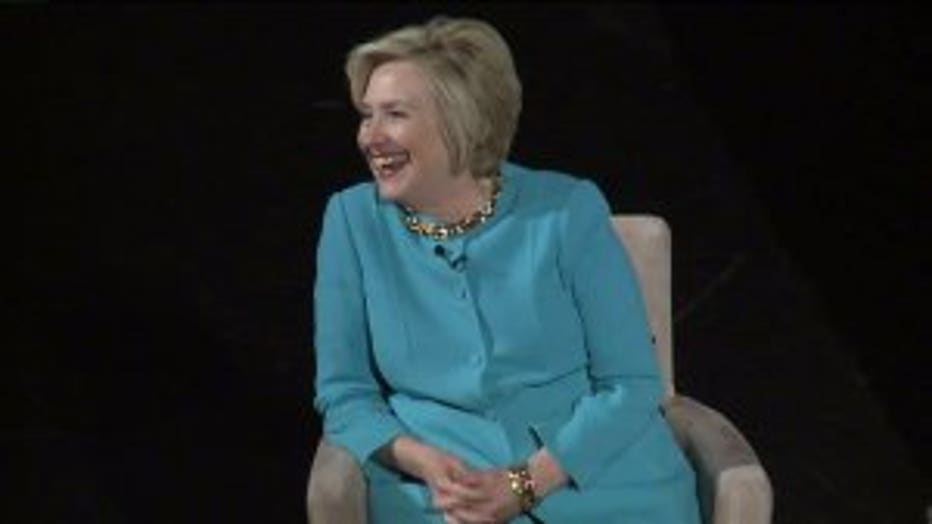 Hillary Clinton at the Riverside Theater


MILWAUKEE -- Former Democratic presidential candidate Hillary Clinton visited Wisconsin one year and one day after losing the election to President Donald Trump to explain "What Happened" -- which is also the title of her new book about the 2016 race.

During an event at the Riverside Theater in downtown Milwaukee, Clinton was never asked and did not explain why she didn't visit Wisconsin during the fall campaign. She was the first major party candidate to skip the Badger State in decades.

Instead, she blamed the FBI, voter ID laws, President Trump's campaign strategy, and Russian election interference for her loss. The near-sellout crowd -- which hadn't seen Clinton since before Wisconsin's presidential primary in April 2016 -- cheered often.

"Should've come back to Wisconsin sooner," she said after a standing ovation that lasted longer than one minute.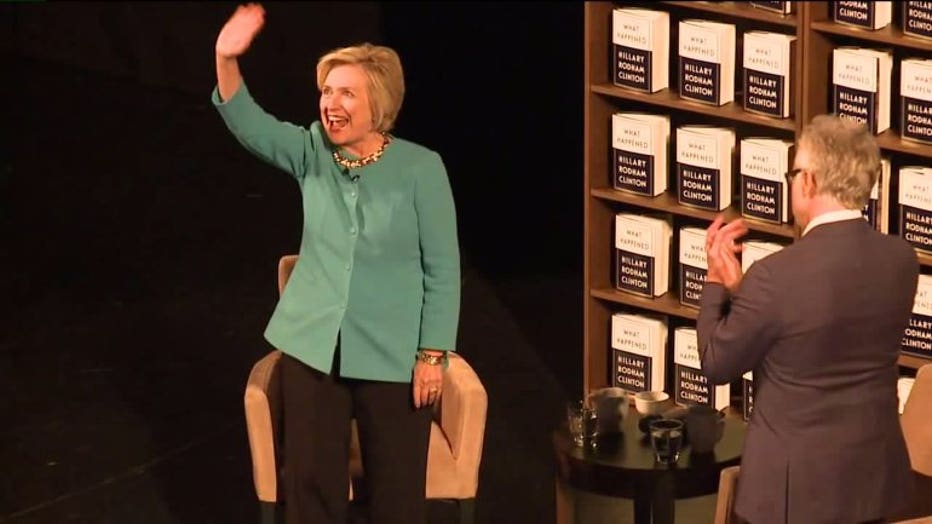 Hillary Clinton at the Riverside Theater


Clinton spoke for about 65 minutes. For part of it, former West Wing star Bradley Whitford asked her to reflect on President Trump and her 2016 Democratic primary opponent, U.S. Sen. Bernie Sanders. She took no questions from the audience.




Clinton knocked President Trump for not doing enough to prevent Russian interference in future elections and said Russia threw the election to her opponent in numerous ways.

"It is intended not only to hurt me but to fan the flames of division within our society," Clinton said. "I call it the perfect storm because that was indeed what I perceived it as, but I was surprised it went as far as it did and it provided some margin of vote difference for the Trump campaign."

She bashed President Trump, saying at one point he "probably doesn't want to learn anything." She said his administration has no plan to address the opioid crisis in the U.S.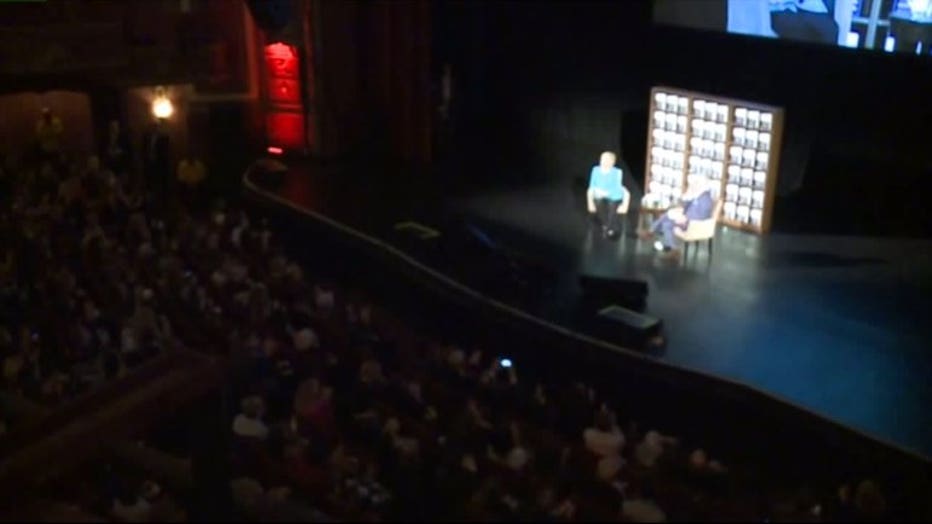 Hillary Clinton at the Riverside Theater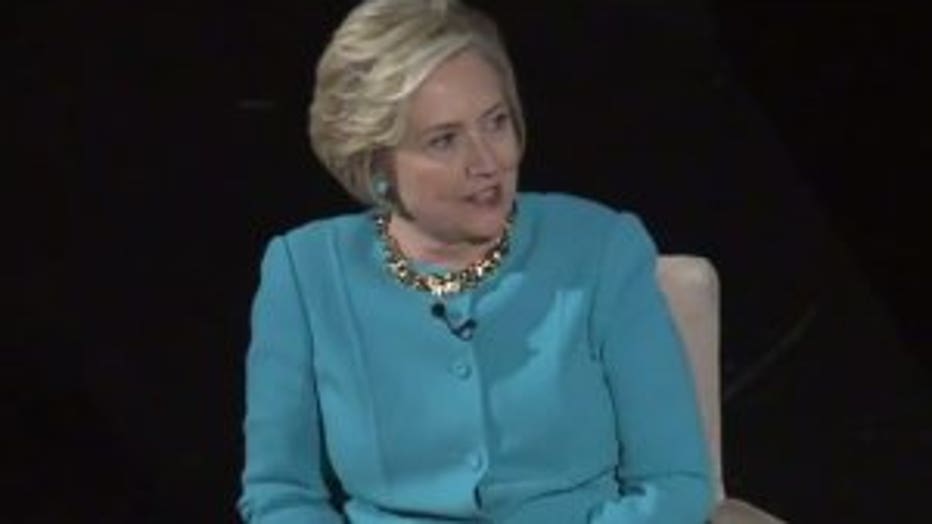 Hillary Clinton at the Riverside Theater


"He was the first reality TV candidate, and I was the candidate of reality and it was, you know, it just wasn't as entertaining," Clinton said.

Clinton urged the crowd to sign up to vote and run for office. She threw her support behind Wisconsin Democratic U.S. Sen. Tammy Baldwin, who is up for re-election in 2018.

Clinton said she was proud of Democrats for winning governor's elections on Tuesday in Virginia and New Jersey.

"I think this has come as a huge wake-up call for millions and millions of Americans and I want that to be sustained," she said.

Clinton took a swipe at Gov. Scott Walker and called Wisconsin's voter ID requirements "stupid."

Clinton lost Wisconsin by 27,000 votes out of about 2.8 million cast. In Milwaukee County, she got about 40,000 fewer votes in 2016 than President Barack Obama did in 2012.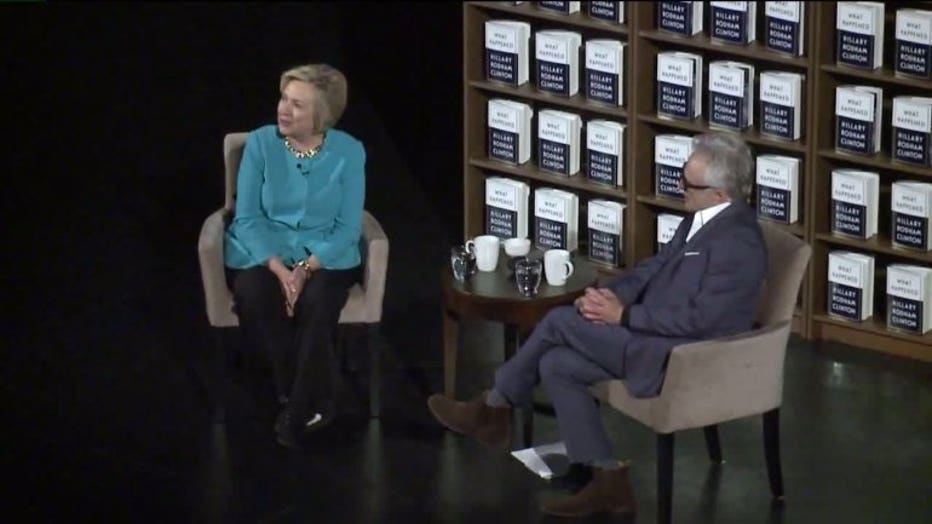 Hillary Clinton at the Riverside Theater