Sherman Park closed at 6 p.m., nighttime closure will continue until further notice


MILWAUKEE -- Sherman Park was closed to the public at 6:00 p.m. Monday night, August 15th and will reopen at 6:00 a.m. Tuesday, August 16th. This action comes after two nights of violence in the area surrounding the park -- and was ordered by the Milwaukee County Sheriff's Office.

As soon as 6:00 p.m. rolled around, deputies ordered those inside the park to leave -- and deputies unrolled orange fence around the park's perimeter.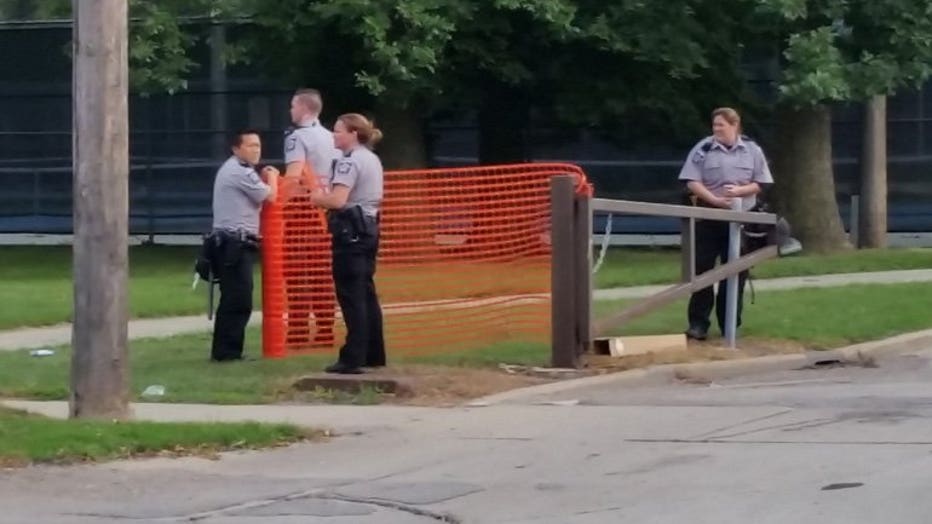 Starting Monday, the City of Milwaukee is also more strictly enforcing a 10:00 p.m. curfew for anyone under 18 years old.

"I think they are great ideas, way that they're implemented, there has to be dialogue with the young people," said one neighbor.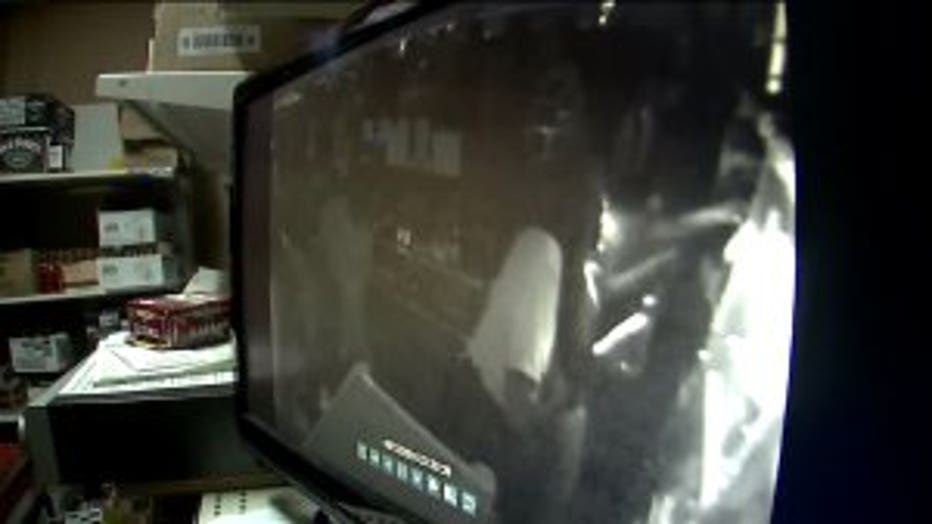 The owner of Clark's Liquor Store showed FOX6 News his surveillance footage from the unrest on Saturday night.

"To see the number of young people... I mean, it's all young kids," said the owner.

The video shows his store being looted by teens. The owner believes the teens are from outside of the neighborhood.

"They're smashing the cabinet walls and stealing all the liquor," said the owner.

As the night went on, officers arrived near the park in riot gear -- and stood in groups waiting. Police vehicles circled the block.

There was a brief confrontation with police -- and that ended with one man's arrest. That man told FOX6 News earlier Monday that he is the cousin of Sylville Smith, the man fatally shot by police Saturday.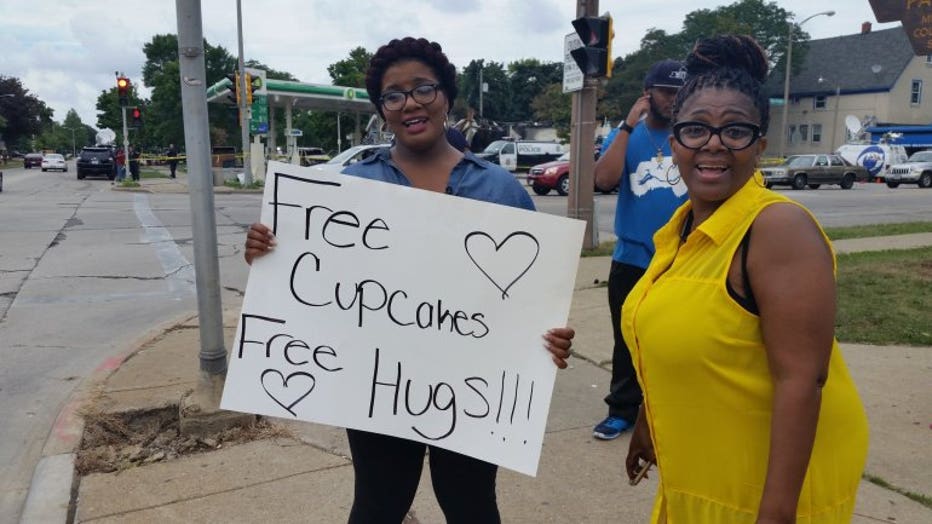 Meanwhile, across the street from the BP gas station that was set on fire, you could get cupcakes and a hug for free. Tamesha Russell used the opportunity to show her young son that you do not perpetuate violence -- you try to drive it away.

"The more positivity that we spread, the more love that we spread, I think it's contagious," Russell said.