Sheriff's Office: No one reported losing mattress that was struck by driver on I-94


MILWAUKEE -- The Wisconsin Department of Transportation has released video showing the aftermath of a crash involving a mattress on I-94. A 21-year-old driver hit the discarded mattress on I-94 near College Avenue on Saturday night, February 27th -- and her father says she's lucky to be alive.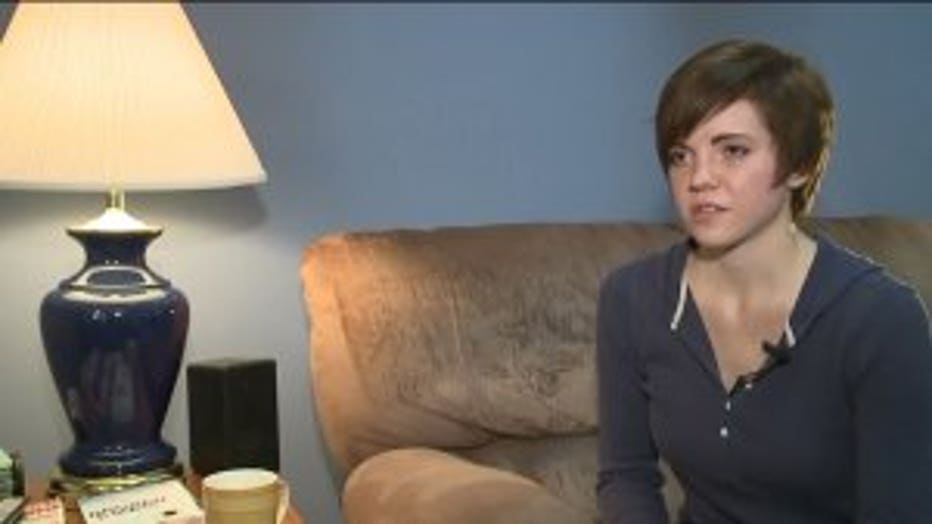 "I just closed my eyes and hoped for the best," Brooke Cleven said.

When you see images of the wreck, and video showing the aftermath, you realize how amazing it is that Cleven walked away from her totaled vehicle.

"I was about halfway home around College Ave -- exit 318," Cleven said.

It was around 7:30 p.m. Cleven was behind the wheel of her 2006 Chevy Cobalt. It was dark -- but in the far left lane Cleven saw something.

"I saw something in the road. I thought it was a shadow at first," Cleven said.

The 'shadow' turned out to be a mattress.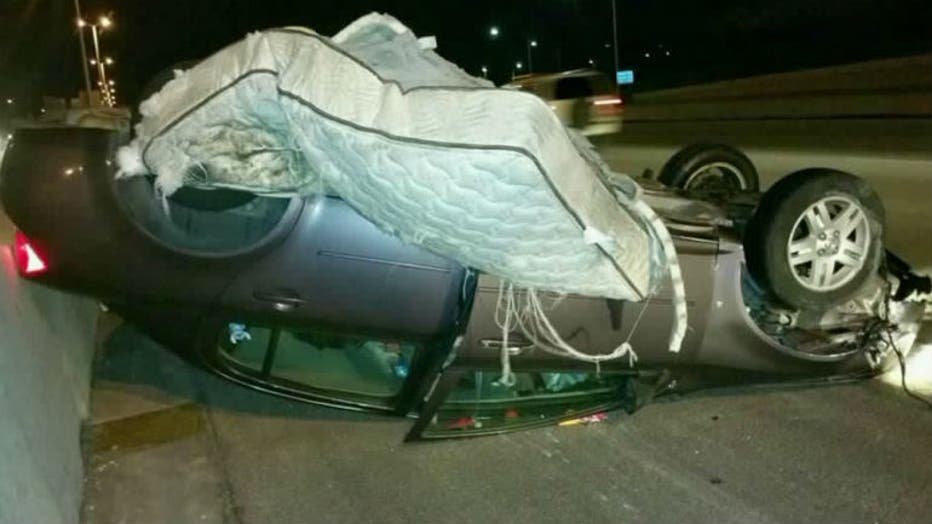 21-year-old Brooke Cleven hit mattress on I-94 at College Avenue


Cleven's father Scott says a box spring was also discovered nearby.

"The mattress grabbed the rear tire and flipped the car right over," Scott Cleven said.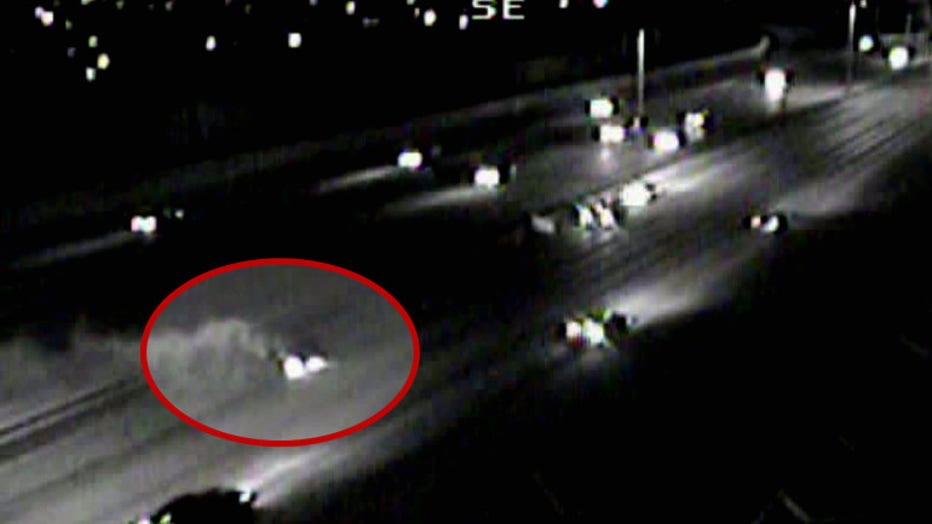 The DOT video shows Cleven's car smoking and sparking as it came to a halt away from oncoming traffic. The video also shows Cleven crawling out the passenger side of the vehicle -- and several other drivers stopping to help, checking on the terrified young driver.

"I was grabbing the back of my head. There was a large, large bump on the back of my head," Brooke Cleven said.

It's unclear how long the mattress was left in traffic prior to this incident.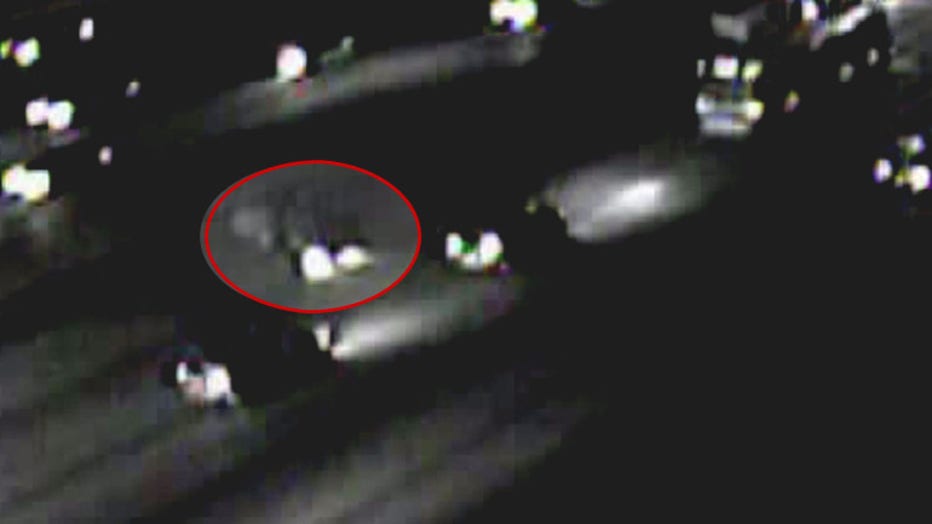 21-year-old Brooke Cleven hit mattress on I-94 at College Avenue


A spokeswoman for the Milwaukee County Sheriff's Office tells FOX6 News no one reported a lost mattress this past weekend. She said no one reported seeing the mattress earlier in the day on Saturday.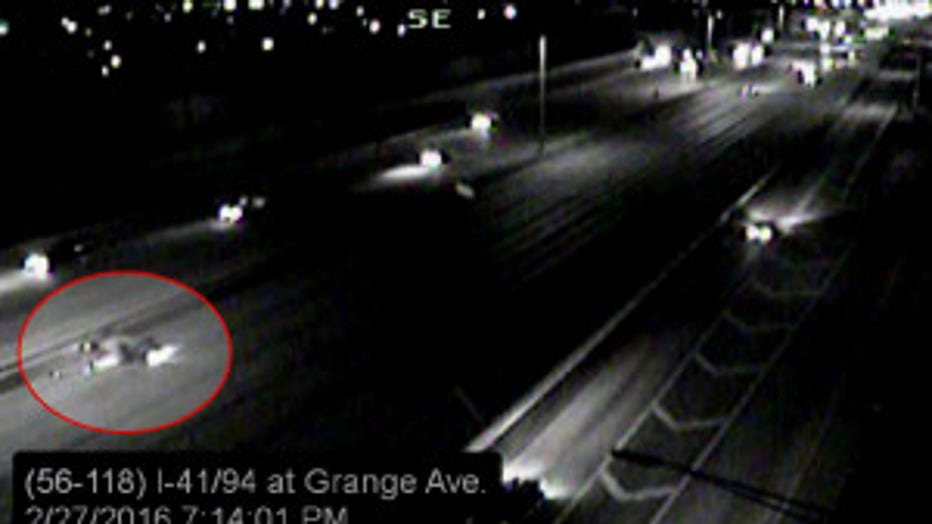 21-year-old Brooke Cleven hit mattress on I-94 at College Avenue


"To lose a box spring and mattress is so irresponsible -- to not pick it up and leave it on the side of the interstate and think it`s OK," Scott Cleven said.

Brooke Cleven escaped from the wreck with just a few bumps and bruises. She's expected to be OK.

If you have any information about whose mattress this may be, you're asked to call the Milwaukee County Sheriff's Office.

PHOTO GALLERY