Sheriff's Office: 29-year-old man arrested for OWI after crashing into vehicle driven by off-duty officer
MILWAUKEE -- Milwaukee County Sheriff's officials say a 29-year-old Milwaukee man was arrested for OWI after his vehicle struck a vehicle being driven by an off-duty Milwaukee police officer early Tuesday morning, June 30th.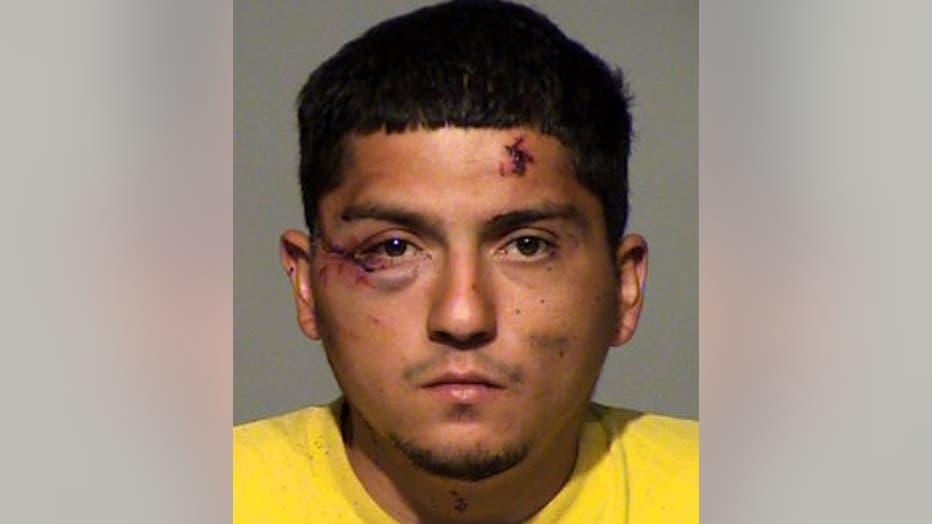 It happened on I-43 SB near W. National Avenue shortly before 1:30 a.m.

Sheriff's officials say when they arrived on the scene of this two-vehicle crash, they found the off-duty police officer's vehicle with heavy front end damage.

The 49-year-old officer had been alone in the vehicle at the time of the crash. He had just left work.

The officer was taken to the hospital with injuries to his ankle and chest. It is believed he will survive.

The striking vehicle was being operated by 29-year-old Juan Pintor of Milwaukee.

He was observed by Sheriff's deputies to have bloodshot eyes, and deputies noticed a strong odor of alcoholic beverages coming from him.

Pintor admitted to consuming alcohol prior to the crash.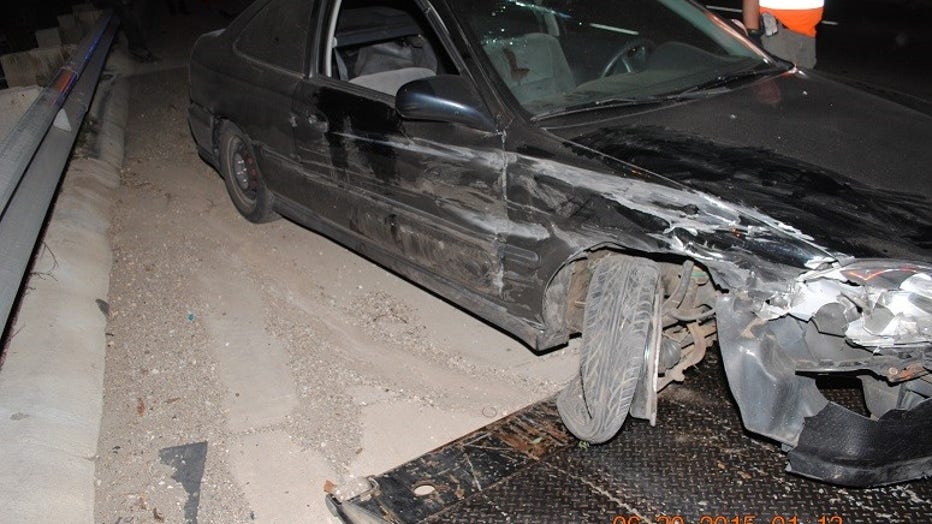 Vehicle driven by Juan Pintor


A passenger in Pintor's vehicle, a 23-year-old man, wasn't injured.

Pintor was arrested for injury by intoxicated use of a motor vehicle, causing great bodily harm, causing injury/causing great bodily harm with a prohibited alcohol concentration, OWI first offense, and operating with a prohibited alcohol concentration, first offense.

If convicted, Pintor faces 25 years in prison.

Sheriff's officials say Pintor has a municipal warrant out of West Allis for resisting an officer.