Sheriff's deputy injured in crash on highway Thursday afternoon
MILWAUKEE (WITI) -- A Milwaukee County Sheriff's deputy was injured in a two-vehicle crash on the Highway 145 on-ramp to southbound Highway 45. This, according to a Sheriff's Office spokeswoman.

It happened Thursday afternoon, February 13th around 2:40 p.m.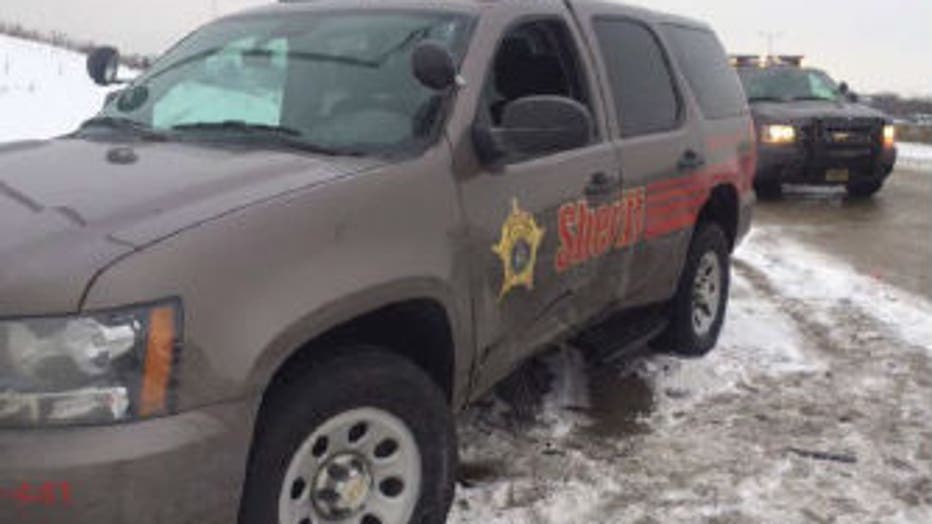 The extent of the deputy's injuries is unknown, but the injuries are not believed to be life-threatening.

The deputy was taken to the hospital for treatment. He was released later Thursday.

A Sheriff's Office spokeswoman says the deputy's squad's lights were activated as the squad was responding to a rollover crash. Another squad was on scene to shut down the ramp.

That's when the Sheriff's Office spokeswoman says a motorist lost control on the 145 SB on-ramp to U.S. 45 and hit a car on the ramp, and bounced off that car into the driver's side of the squad -- before hitting a fire engine.

It is unknown whether the driver in the striking vehicle was injured.

There were no injuries in the initial rollover crash.