Sheriff: Standoff on I-94 near WIS 67 resulted in 2 officer-involved shootings; DCI to investigate


WAUKESHA COUNTY -- All east and westbound lanes on I-94 from County Road F to County Road P reopened Wednesday morning, June 4 in Waukesha County. They were closed beginning around 4:15 p.m. Tuesday, June 4, as well as the south and northbound lanes on WIS 67 at Delafield Road during a standoff that lasted into the night. This incident involved two officer-involved shootings.

Deputy Inspector Patrick Esser with the Waukesha County Sheriff's Department said late Tuesday the Wisconsin Department of Justice's Division of Criminal Investigation would be called in to investigate two officer-involved shootings. He said there was an officer-involved shooting "this afternoon on Highway 67 over I-94," and "a second, subsequent one."




He stressed there was no further danger to the community as of about 11:30 p.m. Tuesday, but noted Highway 67 would be closed for the next few hours. He said they hoped to have it reopened "as soon as possible," and thanked everyone for their patience.

Esser was asked about loud bangs -- potential gunfire heard captured by FOX6 cameras -- but said he couldn't speculate on what was heard. Esser would not comment on the status of the two people who were shot, and would not say when the officer-involved shootings happened.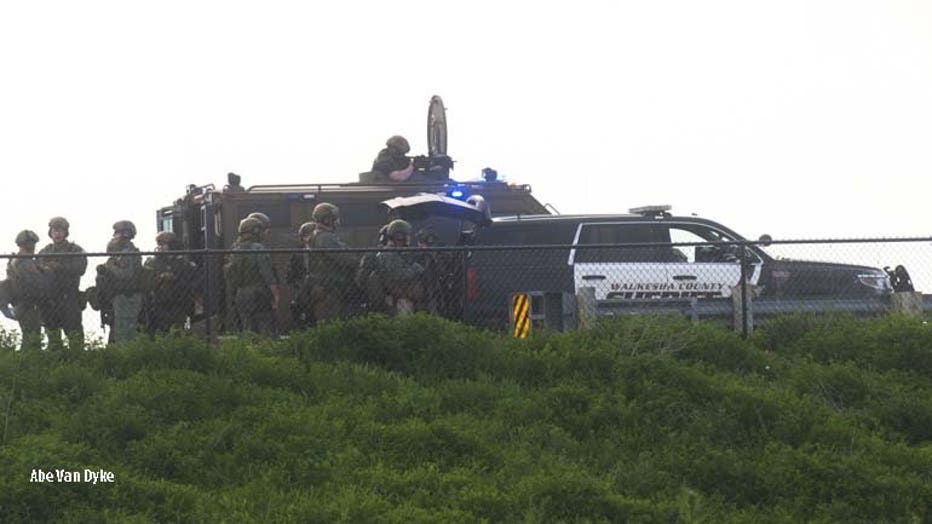 Standoff near Oconomowoc (PHOTO: Abe Van Dyke)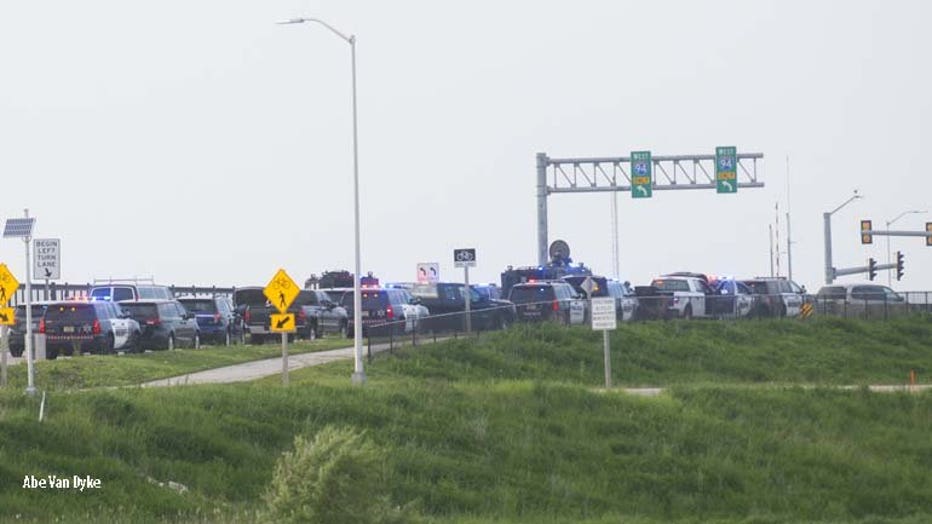 Standoff near Oconomowoc (PHOTO: Abe Van Dyke)


He noted this was a fluid investigation, and more information could be released as soon as Wednesday morning.

Earlier Tuesday, sheriff's officials said a subject was barricaded in a vehicle, possibly armed -- leading to the full closure of the freeway in the Village of Summit.




Esser called it "a fluid situation," and asked the public to avoid the area. He released no further details -- asking for the public's patience, and indicating more information would be released "when we get it."

That update was provided around 6:30 p.m.




Several viewers shared video of what they witnessed late Tuesday afternoon and evening:




Other witnesses described what they saw:

"As soon as we came within viewing distance of everything, there were cops everywhere," said Simon Lezcano.

"It's insane. It's pretty crazy," said Ally Dean.




PHOTO GALLERY






Officials with Aurora Medical Center Summit issued this statement regarding the incident:

"The safety of our patients and team members is our top priority. While the current police matter unfolding on Highway 67 does not involve our campus, we will continue to monitor the situation."