Sheriff: Grafton woman died after motorcycle crash that closed WIS 33 in Saukville


SAUKVILLE -- A crash involving a motorcycle closed all lanes of WIS 33 in both directions (eastbound and westbound) at County Highway I near Saukville Sunday evening, July 21. One person later died as a result of their injuries.

The crash happened around 5:30 p.m.

Officials with the Ozaukee County Sheriff's Office said there were two people on the motorcycle, which was headed eastbound on County Highway I. A 57-year-old man from Grafton was operating the motorcycle with a 61-year-old woman from Grafton as a passenger. The Grafton woman, identified as Lorrie Shirley, later died from her injuries.

The crash involved a vehicle -- a tan 2010 Ford Fusion, headed south on County Highway I -- driven by a 72-year-old man from Cedarburg. The driver was the sole occupant of the vehicle.

All three people were taken to hospitals, with injuries ranging from minor to life-threatening. One of the people on the motorcycle was transported by Flight for Life.

It wasn't immediately clear whether the people on the motorcycle were wearing helmets, or if the driver of the vehicle was wearing a seat belt.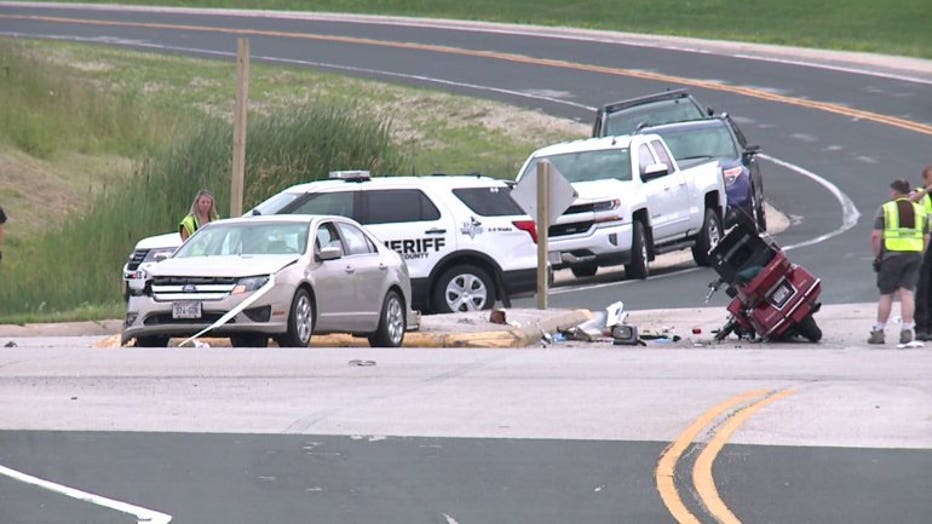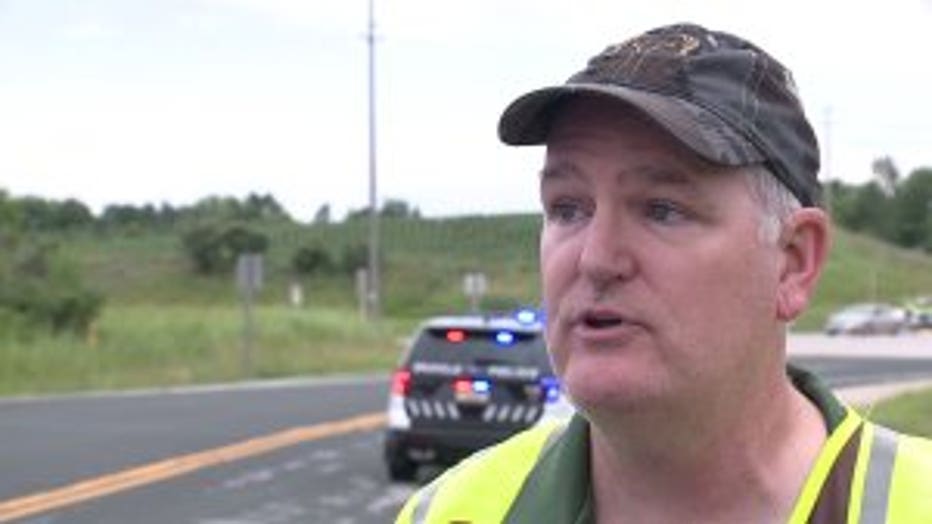 The cause of the crash was under investigation. Officials said initial reports suggested the vehicle may have failed to yield to the motorcycle, which had the right of way.

"That gold (vehicle) did stop at the stop sign, and then proceeded into the intersection, where an eastbound motorcycle was traveling east towards the Village of Saukville," said Lt. Demaine Milbach with the Ozaukee County Sheriff's Office. "It's a controlled intersection, but State Highway 33 that runs east and west is not controlled, so they have the right of way, so the motorcycle, in theory, had the right of way as it was traveling east. The vehicle that was stopped at that stop sign failed to yield to that motorcycle."

The scene was cleared by about 8:30 p.m.

The crash remains under investigation.