Sheriff Clarke's 2013 thesis faces academic review after plagiarism accusations


MILWAUKEE -- Milwaukee County Sheriff David Clarke faces a new investigation after accusations that the controversial sheriff plagiarized portions of his 2013 master's thesis.

The Naval Postgraduate School in Monterey, California, removed Clarke's thesis on homeland security from its website on Saturday and is now conducting an investigation. CNN reported Saturday that Clarke plagiarized significant portions of his 2013 thesis on homeland security, failing to properly cite his sources 47 times.


Milwaukee County Sheriff David Clarke


Clarke announced last week that he's resigning to take an assistant secretary position in the Department of Homeland Security, though the Trump administration still hasn't confirmed Clarke has been offered the job.

Clarke said he will act as a liaison between the federal government and state and local law enforcement, plus the private sector.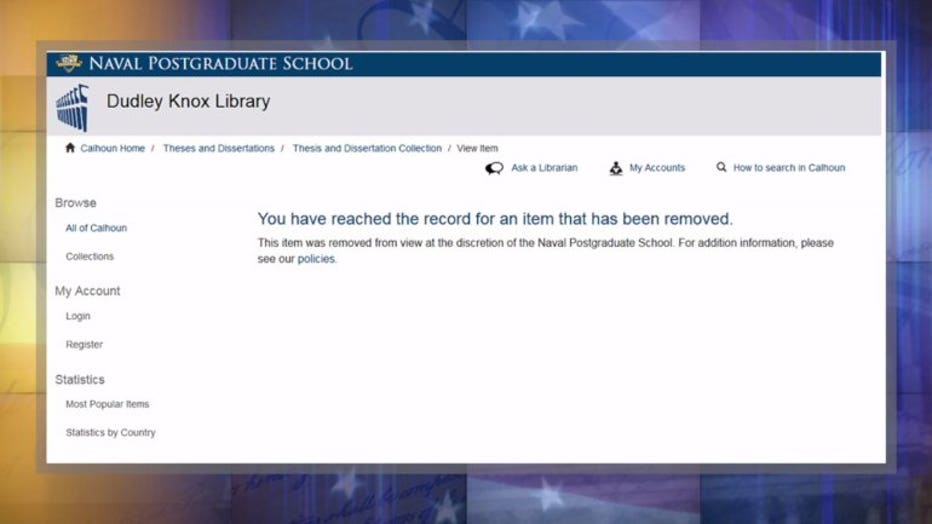 CNN reported that Clarke credited his sources in a footnote, but didn't use quotation marks as school policy requires to show that the words he used weren't his own. Clarke graduated with his masters in 2013.

A spokesman for the Naval Postgraduate School told the Associated Press on Sunday that the school was conducting an academic review of Clarke's thesis because of the allegations in CNN's report.

In place of Clarke's thesis, the school's web page now reads "this item was removed from view at the discretion" of the school. That page includes a link to the school's policies on removing work from its website, one of which is plagiarism.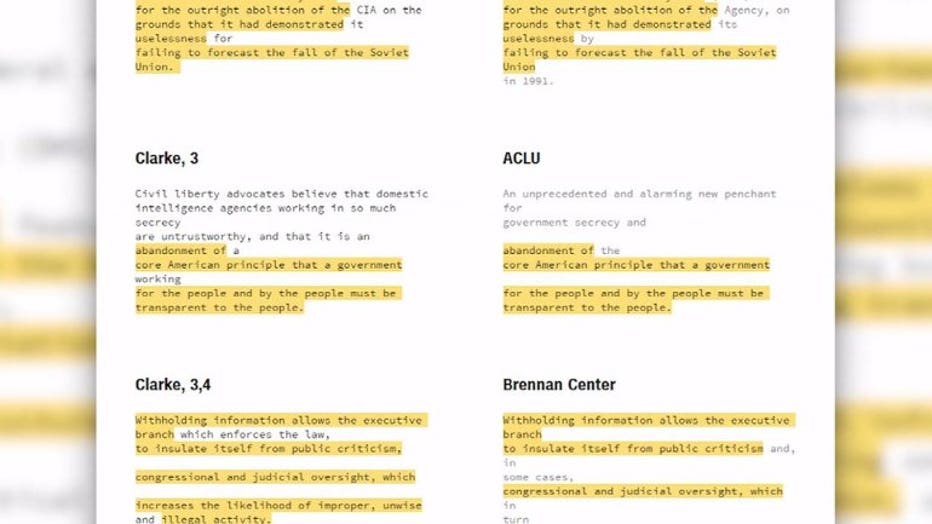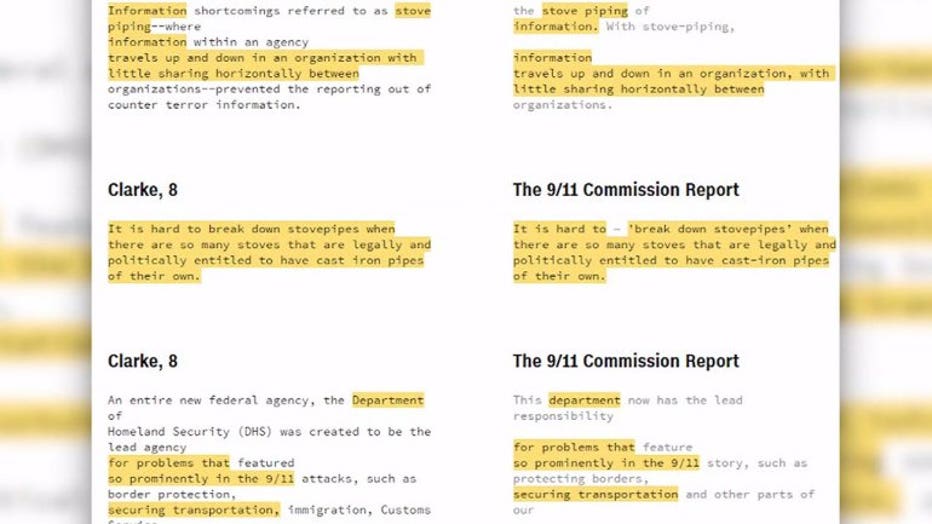 Clarke responded over the weekend by calling CNN reporter Andrew Kaczynski a "hack," and a "sleaze bag" in a series of tweets.

Fran McLaughlin, a spokeswoman for the sheriff, called the story a "smear." She did not provide evidence to FOX6 News that would counter CNN's report.

Clarke told the Milwaukee Journal-Sentinel on Sunday that "only someone with a political agenda would say this is plagiarism."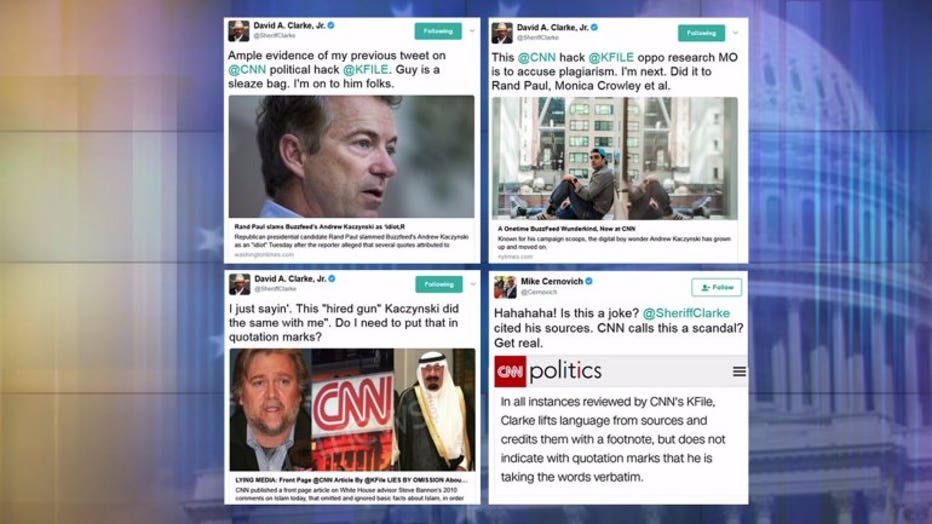 As he prepares to step down in Milwaukee County, Clarke faces multiple investigations locally. An inquest jury recommended charges against seven of his jail staffers over a dehydration death at the Milwaukee County Jail. While Clarke was not among those recommended for charges, his opponents have said he should resign from office.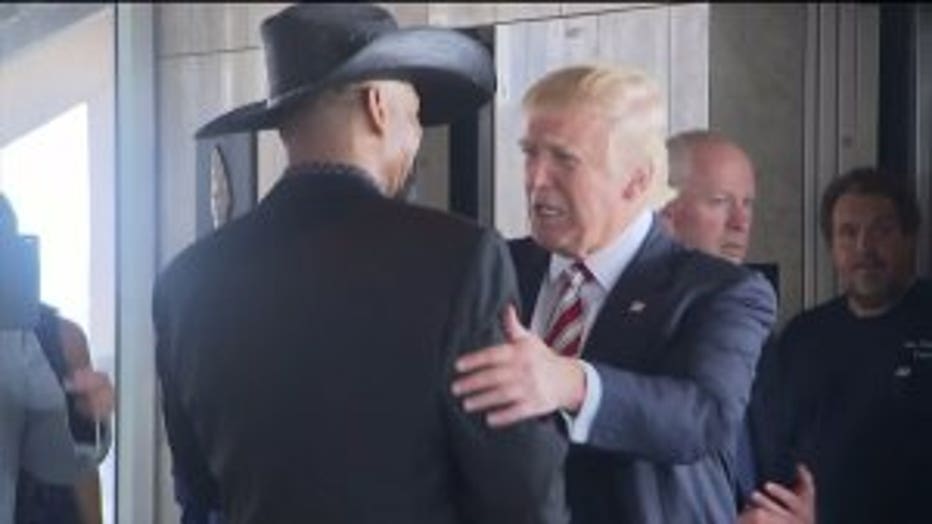 Milwaukee County Sheriff David Clarke and President Donald Trump


Milwaukee County auditors are investigating a harassment complaint against Clarke filed by a Milwaukee man, Dan Black, who alleges that Clarke treated him improperly after an incident aboard an airplane in January.

Voces de la Frontera, a Milwaukee immigration group that has called for Clarke to be removed from office, tweeted this weekend that allegedly plagiarizing parts of his thesis was "definitely the least scandalous thing Clarke has done."

Clarke has become a star in the conservative movement nationwide and was one of President Donald Trump's strongest supporters.

But Wisconsin Republicans, including Gov. Scott Walker, have declined to say if they think Clarke is doing a good job as sheriff. On Sunday, May 21st, Republican U.S. Senator Ron Johnson steered clear of the Clarke controversies.

"I do not have the details on anything you're talking about," Johnson said, after FOX6 asked him about the plagiarism and jail death investigations. "I'd want to give anybody who's accepted a position in the administration a fair hearing, and I'd want to actually get the information, which I don't have."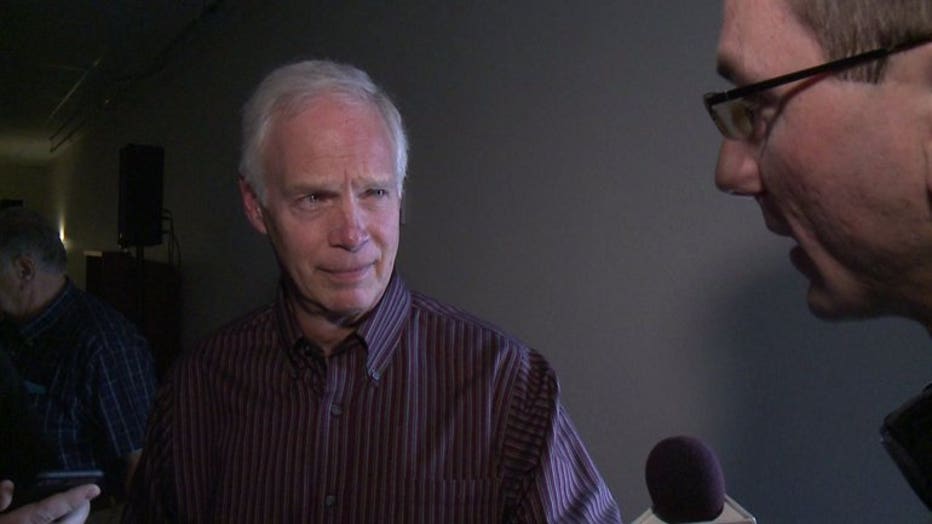 Plagiarism accusations have already taken down one of President Trump's appointees.

In January, Monica Crowley decided against joining the administration after CNN and POLITICO separately reported that she plagiarized parts of her 2012 book and her Ph.D. dissertation, respectively.