Sheriff Clarke: Violence will not be allowed to get out hand


MILWAUKEE -- Milwaukee County Sheriff David Clarke said Sunday, August 14th a repeat of the violence that plagued the city Saturday night, August 13th cannot be allowed to happen.

Clarke said the violence will not be allowed to get out hand, citing Ferguson, Missouri and Baltimore -- where rioting broke out after black men died during incidents there involving police.

"People have to find a more socially acceptable way to deal with their frustration, their anger and resentment. We cannot have the social upheaval -- the chaos that we saw (Saturday) night that frightens good, law-abiding people in those neighborhoods. It destroyed businesses where people work -- some probably as a means to support their family. We cannot have a repeat of what happened Saturday night. Stop trying to fix the police, fix the ghetto. We have a growth of the underclass here in Milwaukee. And we saw some of their behaviors on display (Saturday) night. Fortunately, the loss of life of innocent civilians and law enforcement personnel did not happen. I think only by the grace of God, with bullets flying all over the place. I made the decision early (Sunday) morning to make sure that we do not have a repeat of what happened (Saturday) night. I filled Walker in and asked that he ask for the National Guard. I can't guarantee what's going to happen (Sunday night), but we cannot have a repeat of (Saturday) night. You are better off having the resources at the ready. It's about being prepared for the worst. You hope for the best. Hope is not a plan. You prepare for the worst, and if you never need all these (National Guard soldiers), fantastic. This thing wasn't spontaneous, (Saturday) night. The shooting had happened some time before. There were additional homicides that happened from Friday night to Saturday.




Clarke said he talked to Gov. Scott Walker earlier Sunday and requested help should it be needed to keep the peace. Walker has ordered the National Guard to be ready to help if needed.

"I can't have the city burning down while we're out of resources and still trying to mobilize. This is insurance. That's all it is. This is insurance," Clarke said.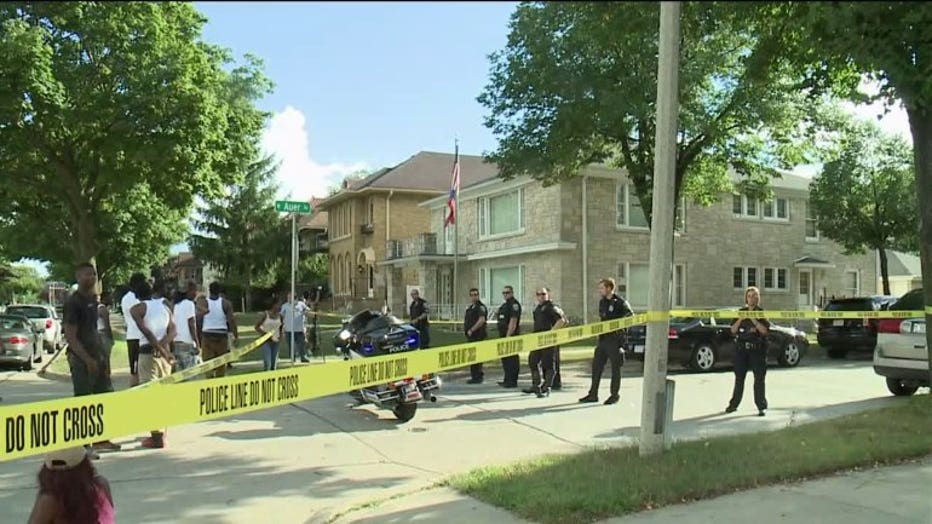 Officer-involved shooting near 44th & Auer


This all started Saturday afternoon when two officers stopped two people who were in a car in the north side, according to the Milwaukee Police Department.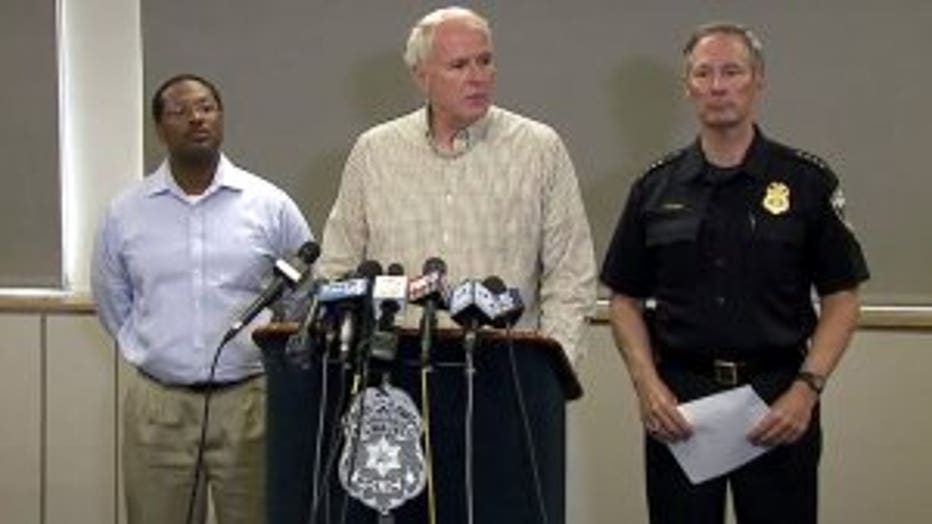 Ashanti Hamilton, Tom Barrett, Ed Flynn


"I was advised it was a suspicious stop. This vehicle was behaving in a suspicious manner. It's a rental car as it turns out. We've not ascertained its status as to whether or not it was lawfully rented or stolen," Milwaukee Police Chief Ed Flynn said Sunday afternoon.

Shortly after, both car occupants fled on foot as officers pursued them, police said.

During the chase, an officer shot one of the two -- 23-year-old Sylville Smith, who was armed with a handgun, according to authorities.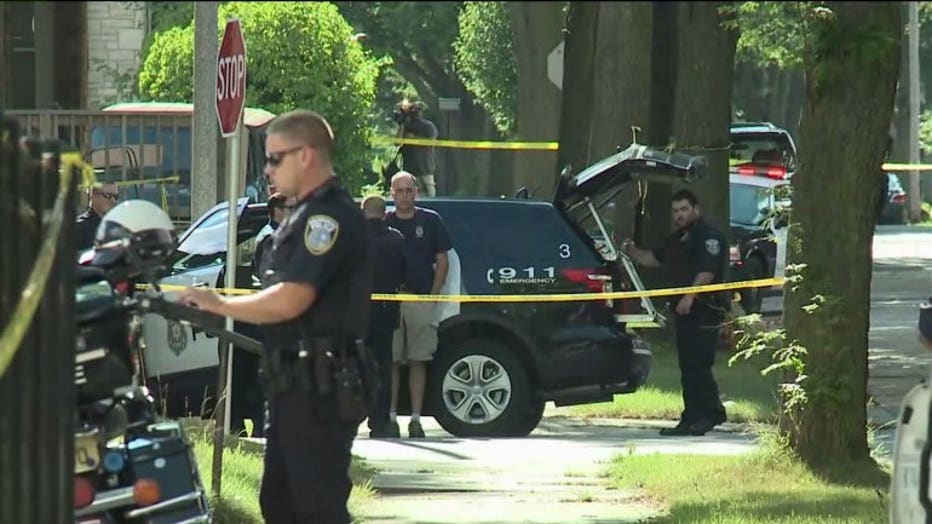 "He (officer) ordered that individual to drop his gun, the individual did not drop his gun," Milwaukee Mayor Tom Barrett said. "He had the gun with him and the officer fired several times."

Smith at the scene. It's unclear whether the second occupant of the car is in police custody.

Smith was shot twice -- in the arm and chest, the mayor said. His handgun was stolen during a burglary in Waukesha in March, according to police.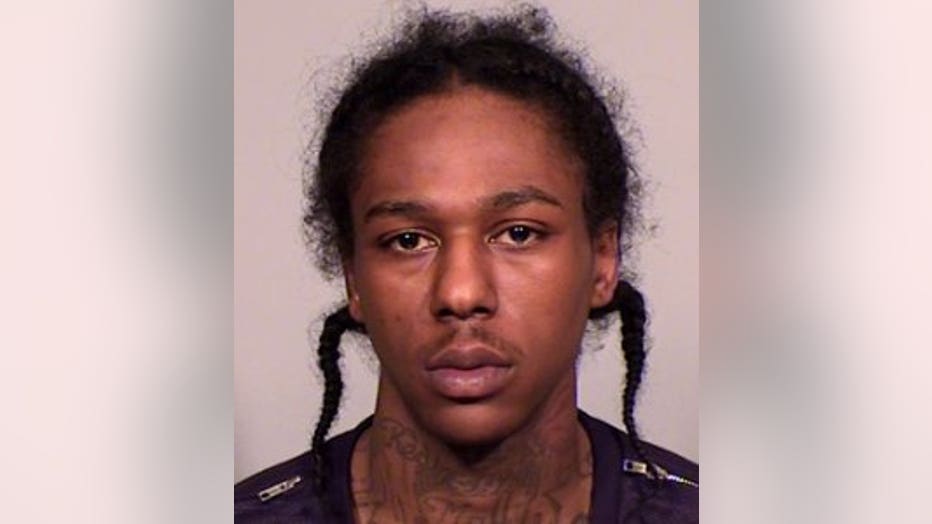 "The victim of that burglary reported 500 rounds of ammunition were also stolen with the handgun," police said in a statement.

The officer, 24, was assigned to District 7 and has six years of service with the Milwaukee Police Department -- three of those as an officer.

He was not injured and will be placed on administrative duty during the investigation and subsequent review by the district attorney's office.

Chief Flynn said Sunday the officer is African-American, and there are concerns for his safety.

At the time of the shooting, he was wearing a body camera.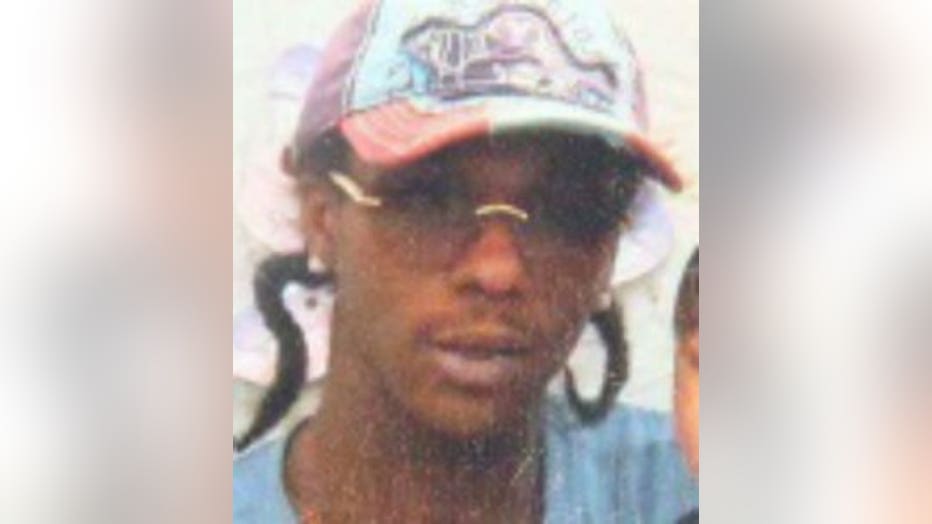 The body camera video is not being released at this point, as the investigation continues.

"A young man lost his life (Saturday) afternoon. No matter what, his family has to be hurting. There was a body camera the officer was wearing. The video will be under the jurisdiction of the state of Wisconsin. I have seen a still photo extracted from that video. That photo demonstrates, without question, that (Smith) had a gun in his hand. The police officer didn't know it at the time, but there were 23 rounds in that gun. He had more bullets in his gun than the police officer had in his gun. What that police officer encountered was an individual who had a gun in his hand," Barrett said.

"We're going to have to weigh a couple different things. We have to weigh the public's benefit. We have to weigh the rights of the officer involved. We have to weigh the concern that DCI has to have an investigation. I suppose there are people that would say we might have to protect a potential jury pool someday, I don't know," Flynn said.

By state law, the Wisconsin Department of Justice will lead the investigation.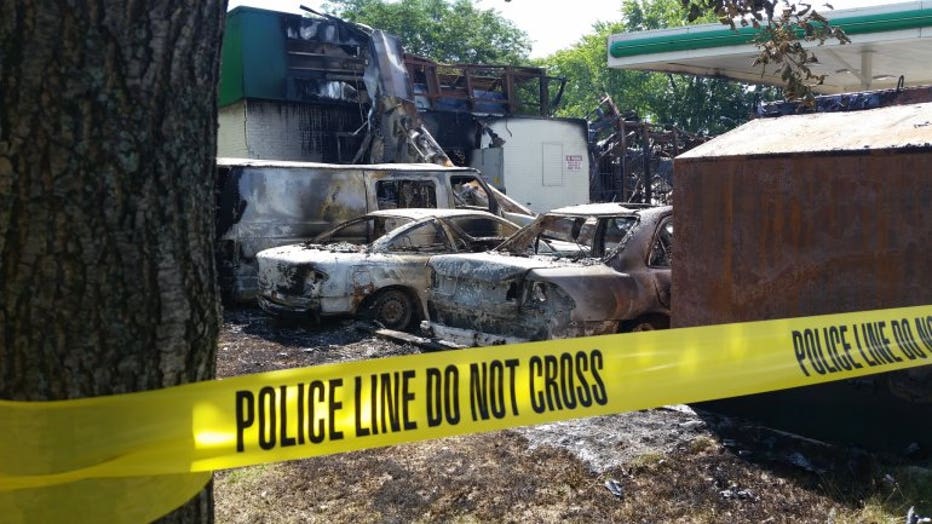 What remains after unrest near Sherman & Auer in Milwaukee


Hours later, violence broke out Saturday night with six businesses set on fire, 17 people arrested and four police officers hurt. There were 48 Shot Spotter shots fired activations, and seven squad cars were damaged.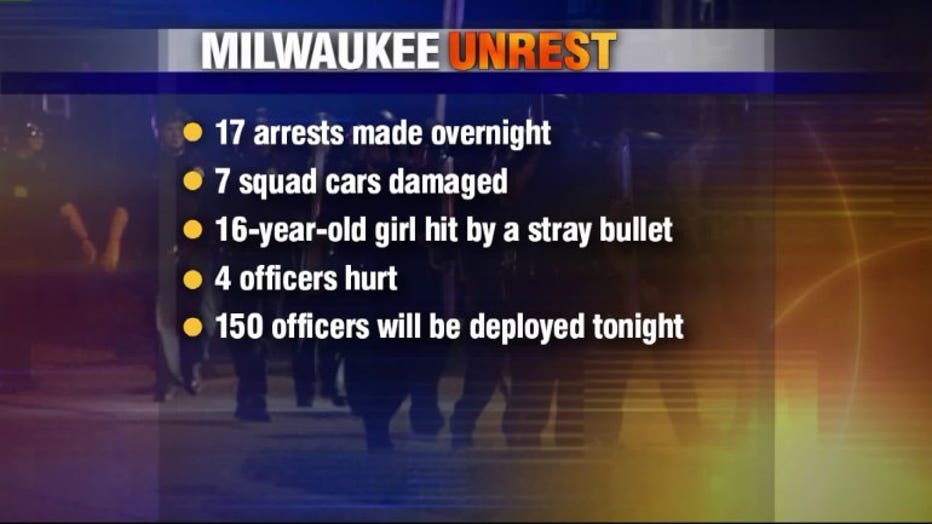 Despite the violence, there were no use of force incidents by Milwaukee police.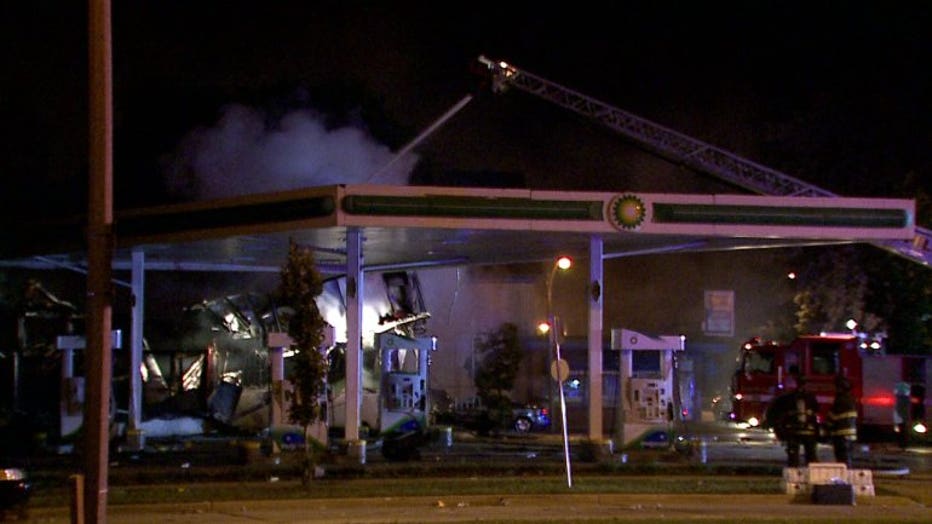 Unrest near Sherman & Auer in Milwaukee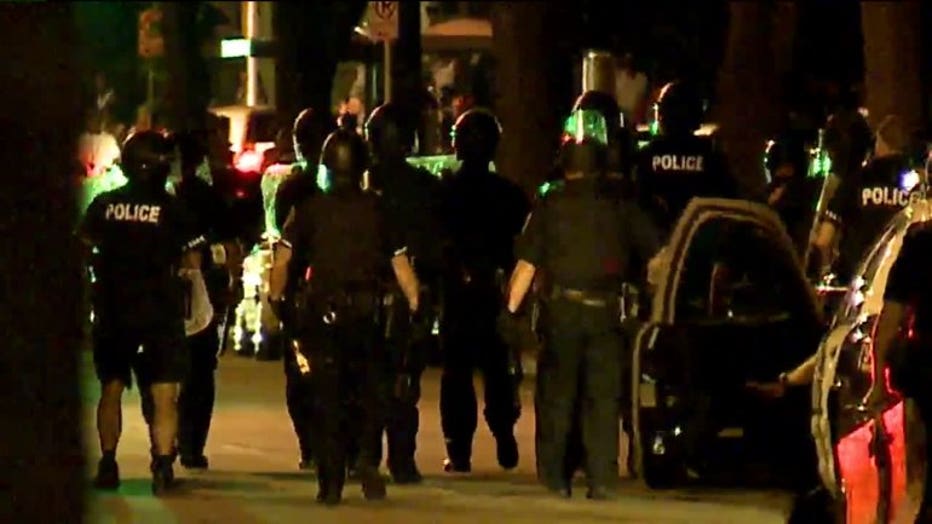 Unrest near Sherman & Auer in Milwaukee


On Sunday night, there will be 150 officers and 100 deputies deployed as part of MPD's Major Incident Response Team. Chief Flynn said all officers will be hitting the streets in two-person patrol units.

Governor Walker has activated the National Guard -- but Barrett said the National Guard would not be deployed unless Chief Flynn deemed it necessary. 125 members of the National Guard were headed to Milwaukee Sunday.