Sheboygan police: Man arrested, suspected in graffiti vandalism to garage
SHEBOYGAN -- Sheboygan police have arrested a 37-year-old man who they say is connected with an incident of graffiti vandalism early Wednesday, June 21st. The person is also suspected in three earlier incidents, officials say.

A car was set on fire and a racially offensive message was left on a garage near 26th and Wilgus early Wednesday.

After firefighters put out the flames and the smoke cleared, it was a discovery of graffiti on the side of the garage that left neighbors scratching their heads. Bright red spray paint scribbled across the light blue siding revealed two swastikas and a message to "go back to your own country."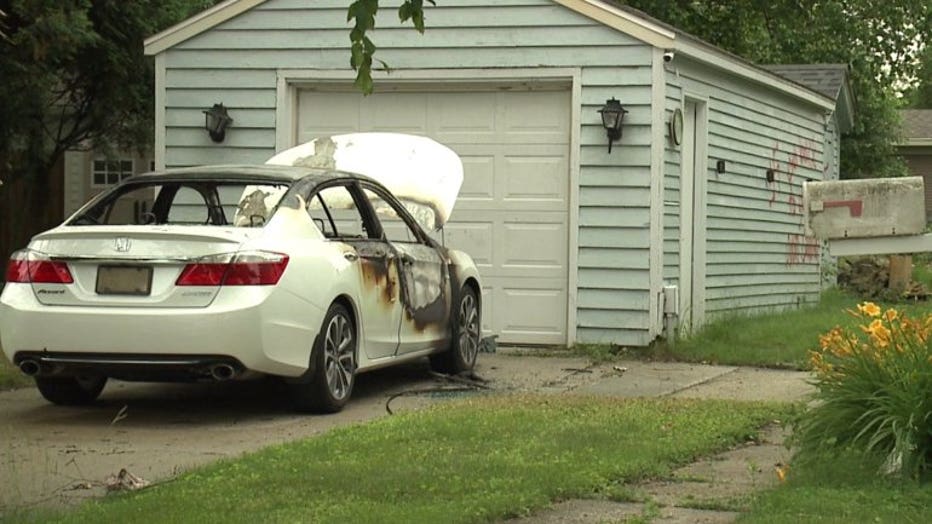 Officials say their investigation revealed that the subject had been in a previous relationship with the victim and was responsible for this and other incidents involving vandalism to the victim's vehicle.

A 27-year-old man was also arrested and released from custody for also damaging the victim's vehicle at the request of the first subject.

The investigation is on-going to determine the cause of the other recent vehicle fires to determine if they are connected.