Sheboygan Falls fatal fire: Maki family releases statement, details on funeral arrangements
SHEBOYGAN FALLS -- The parents of three children who died after a house fire that happened on Tuesday night, January 26th in Sheboygan Falls have released a statement, and details on funeral arrangements for the children.

The statement reads as follows:

"Chris and Kristi Maki and their entire family are humbled and incredibly appreciative of the outpouring of support from the Sheboygan County community and others as they grieve the loss of their children and home through this tragedy.



What follows is an update on each of the children involved in the fire:




The youngest child, Carter Maki (7), died Tuesday night at St. Nicholas Hospital in Sheboygan.


The oldest child, Natalie Martin (11), died early Wednesday morning at Children's Hospital in Milwaukee.


Ben Martin (10) died (Wednesday) evening at Children's Hospital in Milwaukee and the family has chosen to allow his organs to be donated to sustain the lives of others.


Jenna Martin (9) escaped the home and survived the fire with no injuries.




On Monday, February 1st a visitation will be held from 1:30-6:30 p.m. at Southside Alliance Church (4321 Co Rd A, Sheboygan) with a memorial service to follow at 6:30 p.m.

Pastor Jeff Jaeger and staff of Crossroads Community Church (www.crossroadssheboygan.org) will be overseeing the memorial service. Wenig Funeral Home in Sheboygan Falls (www.wenigfuneralhome.com) is assisting the family with funeral arrangements.

Many people have contacted the family and church asking how they can help. Again, the family is incredibly appreciative of the outpouring of support. However, the simple fact remains that the family will not know for another week or so all the details of where they will be living and what household items they will require. Their focus the next several days will be laying their children to rest.

If you would like to be put on an email list to be notified of the household needs of the family at a later date, please CLICK HERE to share your name and email address.

A fund has been set up at Associated Bank in Sheboygan by the Maki's home church for people who wish to provide a donation to help the family. People can make checks payable to "Crossroads Community Church" and "Maki Family" written on an attached note, but please do not write their name on the check memo line. These donations can be dropped off at the Sheboygan Associated Bank location or can be mailed to Crossroads Community Church, PO BOX 1427, Sheboygan, WI 53082-1427. The Maki Family will receive 100% of all funds donated.

Lastly, during this difficult time the family has asked for privacy and continued prayers as they grieve their loss."

A candlelight vigil will be held on Friday night, January 29th at River Park in Sheboygan Falls. The vigil is set to begin at 7:00 p.m. Those who would like to take part are asked to bring candles.

Firefighters were called out to the home near 5th and Western Avenue around 9:00 p.m. on Tuesday.

When crews arrived on scene, they made contact with a nine-year-old child (Jenna) who was able to escape the home safely after being alerted by an 11-year-old sibling (Natalie).

Authorities say Natalie Martin then re-entered the home in an attempted to locate two other children -- Benjamin and Carter.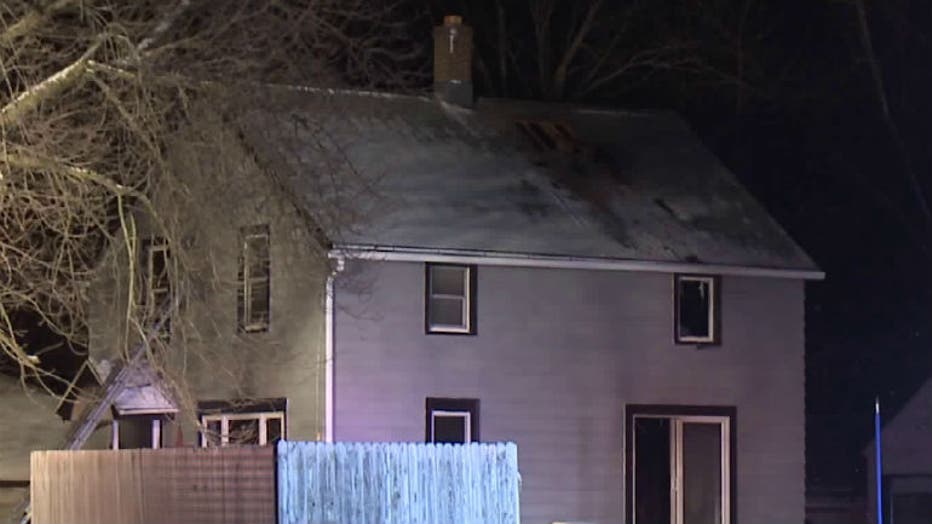 Firefighters found heavy smoke pouring from the structure. They entered the home while attacking the fire -- and then, with the help of thermal imaging cameras, located all three children in an upstairs room.

The seven-year-old, Carter Maki, died at St. Nicholas Hospital. The two other children (Natalie and Benjamin Martin) were airlifted to Children's Hospital -- where they later died.

On Wednesday afternoon, Sheboygan Falls police released the names of the victims:


Nine-year-old Jenna Martin was able to get out of the home safely.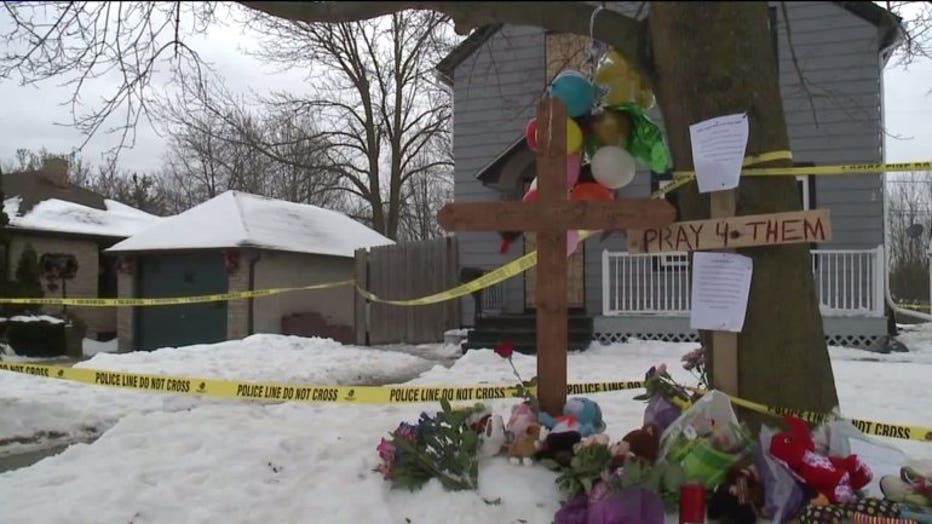 Fatal house fire in Sheboygan Falls


Ryan Passini is an uncle of the children.

Passini said Natalie was caring for her siblings on Tuesday night while their parents, Chris and Kristi Maki, attended a Tuesday night church group meeting.

The State Fire Marshal is now investigating the cause of the house fire. There has been no determination of the cause at this point. Officials said it's too early to speculate.

Officials did say there were active smoke detectors in the home.