Shared services strategy: Fire departments coming together to keep you safe


MILWAUKEE (WITI) -- The Milwaukee Fire Department, in conjunction with other fire departments in nearby communities are now operating under a "shared services" protocol. It's an effort to have first responders in closest proximity respond to calls -- regardless of municipal borders, to help you quickly when seconds matter.

"I've literally seen people hanging out the window, and they've never yelled 'what fire department are you from?'" Greenfield Fire Chief Jon Cohn said.

Obviously, if someone is in a life-threatening situation and they need help, they're not likely concerned about where that help is coming from -- only that it's there when they need it. It is under that premise that Milwaukee-area fire chiefs are saying there is safety in sharing.

"We`re able to help each other, and there`s no reason why we shouldn`t," Wauwatosa Fire Chief Robert Ugaste said.

"It's been proven around the country that systems that have seamless borders and joint dispatch centers and joint training work great," North Shore Fire Chief Robert Whitaker said.

It was once a rare sight. But now, a shared services strategy among fire departments has become increasingly common.

"Sometimes we have to, as professionals, align our services with what the public expects, and what they want is a fast response by professional responders and the name on the side generally doesn't matter," Cohn said.

Under a 2014 memo of understanding, fire departments in St. Francis, Greenfield, West Allis, Wauwatosa, Oak Creek, the North Shore and Milwaukee have agreed to work together to make emergency situations safer.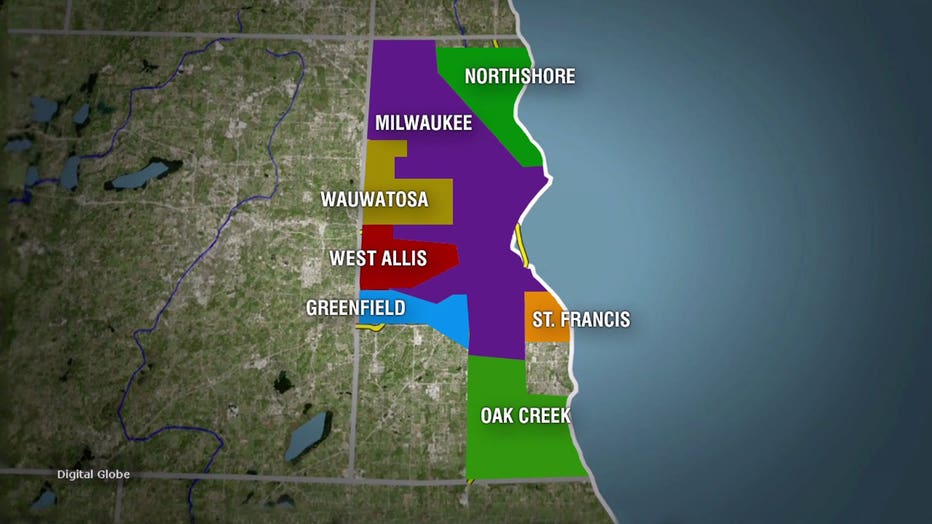 "We decided to do what was right, and what was the best way, and rely on each other," Oak Creek Fire Chief Tom Rosandich said.

"One dispatch center has to contact the other dispatch center and say 'are you available?` Can you send them?'" Ugaste said.

Upon arrival, crews work together -- assuming the appropriate roles in supporting the collective effort to save lives and property.

"The shared services, the firehouses that Milwaukee has along our borders allows us to use their resources just as reciprocally we go into their city," St. Francis Fire Chief Frank Lockwood said.

"This has changed the dynamics and the culture that we`re working with today," Rosandich said.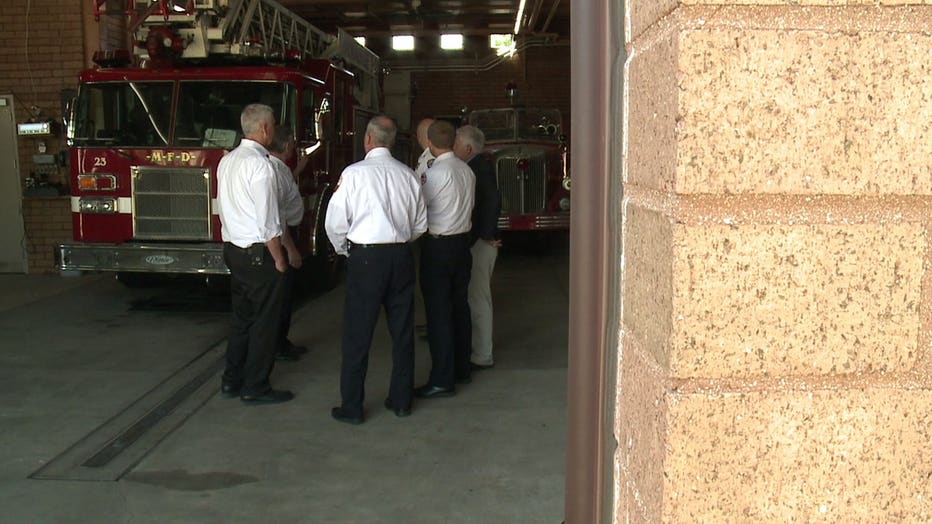 This isn't something that's completely unheard of. For decades, the Milwaukee Fire Department has joined forces with fire personnel in neighboring communities -- working under an agreement which had departments assisting each other at calls on either side of their municipal borders.

"We did mutual aid with the city of Milwaukee. They would come to our fires and on very, very rare occasions, we would go there. I was here when the change happened and Milwaukee no longer worked with the suburbs unless we were willing to pay very high fees to get service from them," West Allis Fire Chief Steve Bane said.

Those fees would prove frustrating enough. Then, there were cultural differences which can come between bigger and smaller departments.

"Years ago, the cultural thought pattern was a little bit different. It was `our way or the highway.' No one could do it this way," Lockwood said.

And ultimately, no one did -- as the suburban departments decided to go it alone for many years.

"The suburbs had always worked with each other," Ugaste said.

But this led to extremely inefficient responses over the past few decades because municipal borders became a primary consideration in determining how area fire crews responded to emergency service calls.

"If we had a fire on our side of the border, Milwaukee didn`t come across, and if they had a fire on their side of the border, we didn`t go across. Even if we were really close. It didn`t make any sense, and it didn`t make any sense to the citizens, because they would ask me, 'we got a station right next door. Why didn`t they help?'" Ugaste said.

"We wouldn`t use any of the resources that were closest to us, so we would get distant resources. You know, literally, a North Shore fire engine would drive all the way through the city of Milwaukee to get to Greenfield," Cohn said.

"Even fast forward up to the Patrick Cudahy fire. The early-on crews for the city of Milwaukee weren`t involved right away when they were just blocks away," Rosandich said.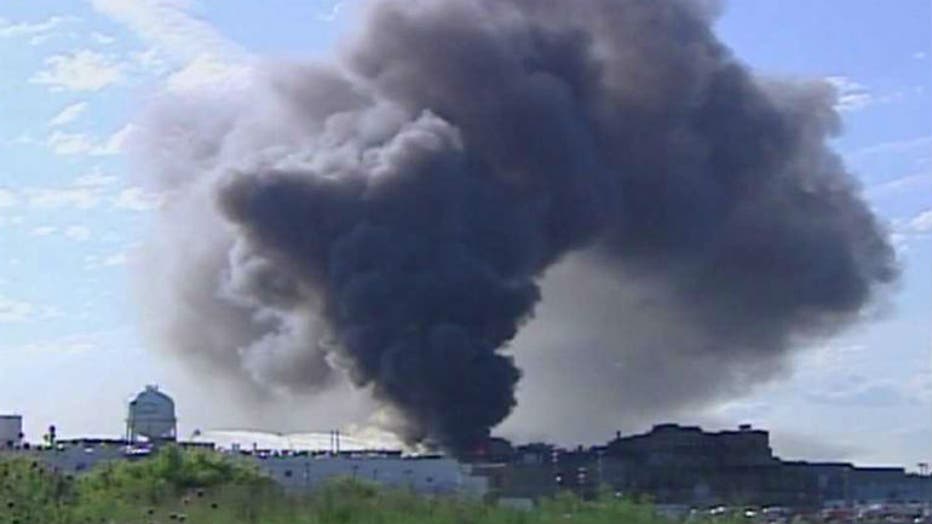 Fast forward to a few years ago when a couple of newly-named fire chiefs started a conversation.

"Right away when I got here, you know, I asked 'why aren`t we working together? Why don`t we do more together?'" Milwaukee Fire Chief Mark Rohlfing said.

Robert Ugaste, Wauwatosa's new fire chief was asking the same questions.

"I had a few people, not my staff, but some of the firefighters say 'Chief, it`ll never work,'" Ugaste said.

But Ugaste says he had spent 31 years with the Lincolnshire-Riverwoods Fire District in northeastern Illinois, where it worked well.

"We were used to working with our neighbors. We all worked together," Ugaste said.

So Ugaste says he contacted Chief Rohlfing, and the discussion started and then grew to include other chiefs who were interested in improving response times and sharing resources, such as equipment and personnel.

From the start, there were a few potential problems, including a payment plan, public perception and politics.

"The services are provided and every department is responsible for their own firefighters, their own crews and there is no money changing hands," Bane said.

As for the taxpaying public, the chiefs say folks seem to understand that while the shared services strategy centers on safety, the savings are also significant.

"If I`m up at North and my med units on the north side are gone and a North Shore med unit can get to an advanced life-support call in two minutes or I have to send a southside unit that`ll take six, what`s better for our citizen?" Rohlfing said.

"We used to do confined space entry. We used to do hazardous materials. We did rope rescue. Those are very expensive things to train for, to stay proficient in. It doesn`t make sense for every community in the county to have those teams. Milwaukee has all those teams. Now we tap into their resources," Bane said.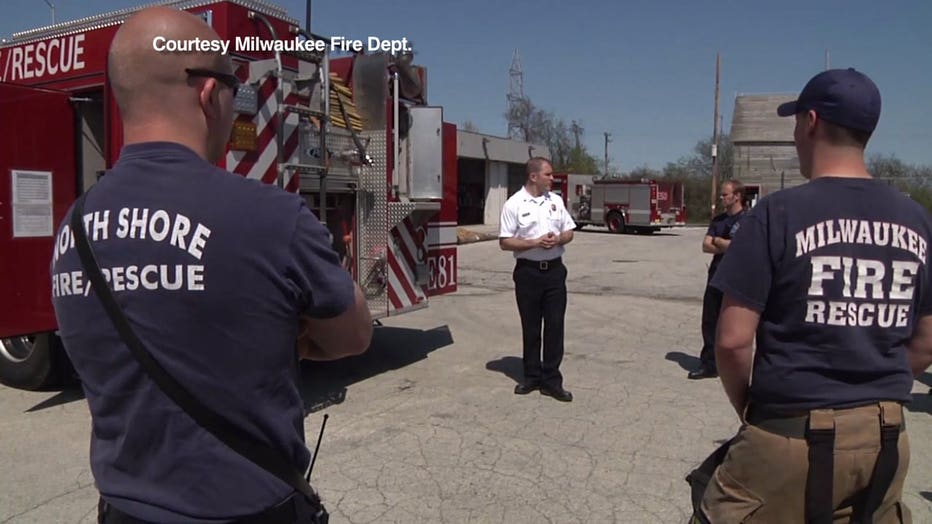 And when it comes to their respective political leaders, the chiefs say they've received support.

"We`re really fortunate that we didn`t have a political battle to fight," Rohlfing said.

But there was a bit of a battle.

"The veteran firefighters just kinda crossed their arms and stood back and watched. And you could see the attitude. And after four years now when they get together, you would never know that they`re on different departments. You would never know those issues used to exist. They intermingle. They talk. They laugh," Ugaste said.

Meanwhile, these different departments continue their efforts to equalize everyone's interest -- explaining each has their "skin in the game."

"We have St. Francis on the small end, Milwaukee on the big end, but that skin`s gotta be proportionate to what you can provide and what`s fair. And if it becomes unfair, we need to work that out," Whitaker said.

They're already working on a more streamlined training system while continuing to address communication complications and putting some focus on becoming more familiar.

"This cooperative effort has broken down all those barriers," Cohn said.

The question of county-wide consolidation has come up, but Whitaker, whose department is itself the result of consolidation says that isn't the aim of this effort.

"This is the direction that the communities would rather go and keep identities, you know, sort of separate," Whitaker said.

The different departments are still working on details, such as having the right wrenches for hydrants, but a suburban chief is currently being invited to every Milwaukee fire response as part of an effort to integrate all chiefs into Milwaukee's command structure so they are better prepared for services to be shared.