Sex offenders MISSING? Why are 1,000 off the state's radar?


MILWAUKEE (WITI) -- Brian Gallagher lives in a small town called Mifflinburg, Pennsylvania. It's about 700 miles from Wisconsin -- a place he's never even visited.

So he thought it was strange in late 2013 when he got a call from a car insurance company asking him about his car that was stolen in Milwaukee.

"He said 'you didn't report your vehicle was stolen?' I said 'no,'" recalls Gallagher.

"He says 'ain't this your address?' And told me the address in Milwaukee. I said 'I never lived in Milwaukee.' And then it hit me who it was," Gallagher said.

It was his best friend, Chester Bowers -- who had stolen his identity to make a "fresh start" in Wisconsin three years before.

"They knew him as me. It just makes my skin crawl," Gallagher said.

"That case illustrates the absolute worst nightmare," says the U.S. Marshal for the Eastern District of Wisconsin, Kevin Carr.

You see, Chester Bowers lived under the radar in West Allis for three years before being caught. He moved in with a family who has two young boys -- and now he's accused of sexually assaulting one of them.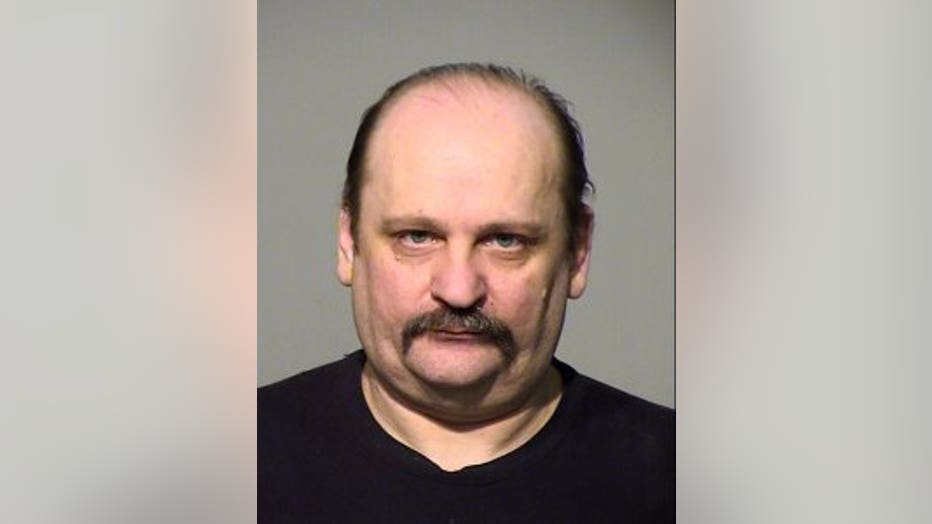 "I, I didn't believe it," says their mother, Heather.

"He once said to me 'a house is not a home without children' and that really sparked me that he just has a deep love for children. I didn't think anything of it unfortunately," Heather said.

Heather and the father of her children looked up Brian Gallagher in the state's sex offender registry -- but nothing came up. They were looking up the wrong name.

Chester Bowers was accused of performing oral sex on a four-year-old boy in Pennsylvania in 1990.

When he knew police were looking into the allegations, he made a run for it and wasn't caught until nine years later. He served time in Pennsylvania state prison and was required to register as a sex offender for the rest of his life.

And he did -- for a few years.

Until 2010, when the FBI starting poking around. Undercover agents had caught Bowers distributing child pornography.

He ran again. This time, he stole his best friend's identity and came to Wisconsin, where he would make a living selling cars on Craigslist.

"It's bad enough to have a friend steal from you -- but when you find out that a guy you trusted half your life is a pedophile? I hope they lock him up for life," Gallagher said.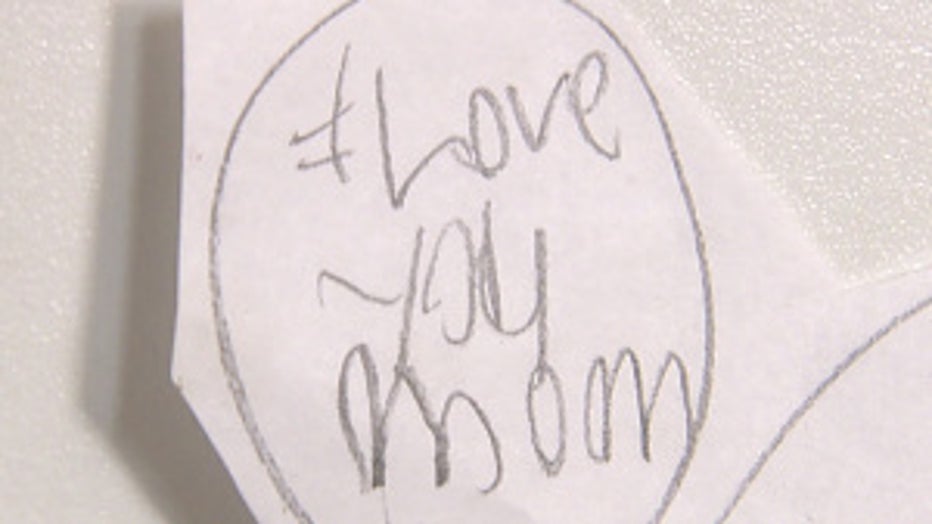 The family Bowers moved in with in West Allis has been destroyed.

Bowers is now accused of sexually assaulting one of the boys and exposing his genitals. He's also accused of taking pictures of the kids without their knowledge. One of the children is autistic.

"As a mom, it is your job to protect your children with everything you have. That is your job and I failed at that," their mom, Heather said.

But the question remains -- how did he get away with it for so long?

In Pennsylvania, the law doesn't require police to check up on registered sex offenders. It's the same in Wisconsin.

Once you give the Department of Corrections a home address -- nobody is technically required to verify if you're really living there. U.S. Marshals in Pennsylvania say they might have caught Bowers more quickly if there was a rule requiring police to periodically drop in on him.

And that may explain why 15 percent of all sex offenders in Wisconsin -- who are not already in jail -- are not compliant with the state's sex offender registry. That means almost 2,500 sex offenders aren't properly registered statewide.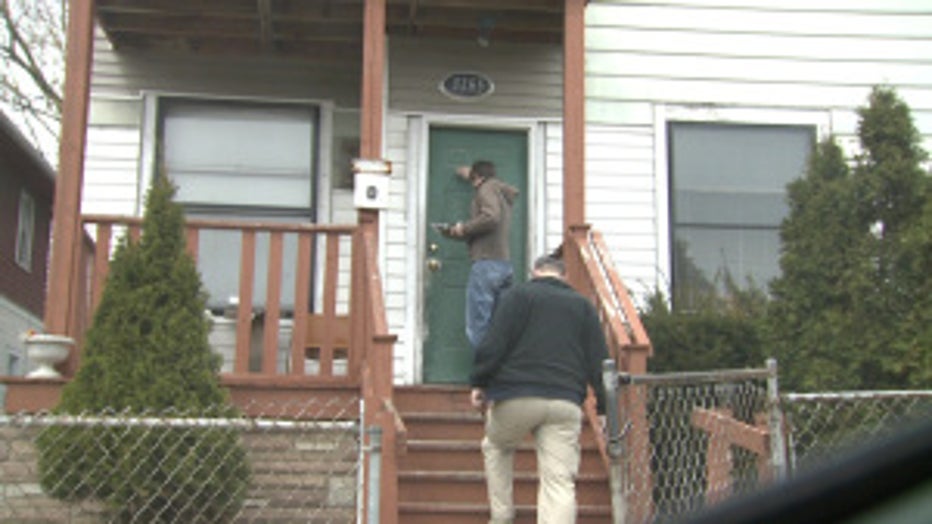 Wisconsin law doesn't require police to actively check on up them. So the U.S. Marshals for the Eastern District of Wisconsin are taking action with Operation Grand Slam.

It's the largest effort in three years to check on sex offenders in Milwaukee County. The Department of Corrections, the Milwaukee Police Department, and the Milwaukee County Sheriff's Office all signed on to pitch in right before Opening Day -- and weeks later they're still at it.

"We have checked a lot ... of registrants ... a lot," says Jeremy Loesch, Sex Offender Investigator for the U.S. Marshals for the Eastern District of Wisconsin.

In a single day, agents knock on almost 250 doors, trying to figure out if sex offenders are where they say they are. Oftentimes, they say, offenders are nowhere to be found.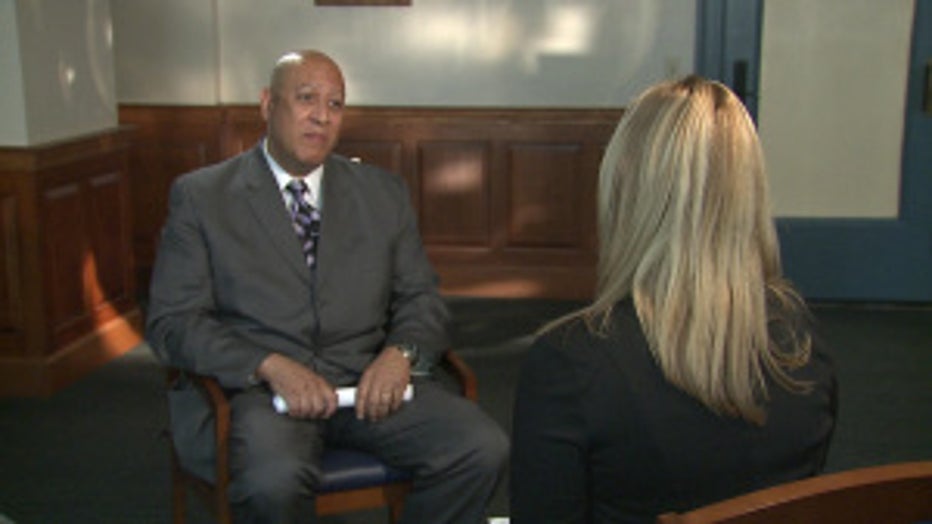 Of the 2,400 sex offenders in Wisconsin who are not incarcerated and are not compliant with the registry, a thousand of them seem to be missing.

The Department of Corrections doesn't seem to know where they are, and there is no address listed for them on the state's sex offender website.

"The goal is always 100 percent checks, but with as many offenders there are in Milwaukee County, our goal is to verify as many as we possibly could," Loesch says.

The Wisconsin Department of Corrections declined our request for an interview, but spokesperson Joy Staab agreed to answer questions by e-mail.

She wrote, "Wisconsin strives for a high compliance rate. It is in the public's best interest to have sex offender registrants comply and know where sex offender registrants reside."

Staab also points out offenders have 10 days to change their addresses once they move -- and for some of the missing offenders, DOC is just waiting on paperwork. If it never comes, they refer the cases to the District Attorney's Office to be charged.

Sometimes when offenders are "missing" it's because they are homeless. But typically that's designated in the address section of the registry. In the data we analyzed, the 1,000 offenders we found who were without addresses, were not designated as "homeless."

Sex offenders who violate the registry will face a felony charge of non-compliance. The state DOC has been referring cases since 1998. But it's rare for a non-compliant offender to get new jail time.

If you look for Chester Bowers, his name seems to escape all the places you might think it would pop up.

He's not listed on Wisconsin's sex offender registry, or Pennsylvania's. And his name isn't in the national database, either -- which infuriates the mother of the boys he allegedly victimized in West Allis.

"There has to be a better way to supervise these people, so it doesn't happen to other families," she says.

Pennsylvania authorities say Bowers' name was taken off the registry there because he's now in jail in Wisconsin. He's not on Wisconsin's registry because he has yet to be convicted as a sex offender in this state.

Bowers has pleaded guilty to federal child pornography charges and federal charges of violating the sex offender registry. In Wisconsin state court, he's facing charges of sexual assault, exposing his genitals to a child, and taking pictures of the boys he lived with. He's expected to face trial this summer.

Brian Gallagher has six children in Pennsylvania who often spent time alone with Bowers. Gallagher says the children deny they were abused in any way.

There are 21,000 sex offenders in Wisconsin. About 6,000 of them are incarcerated. The Wisconsin Department of Corrections only has 19 sex offender registry specialists to keep track of them all.