Sex, drugs & videotape: Man faces serious accusations; he says "Everything is false"


MILWAUKEE -- A Milwaukee man is accused of contacting prostitutes in jail, and putting money in a jail account for at least one of them -- but it is what he was allegedly doing with them after they got out that's led to criminal charges.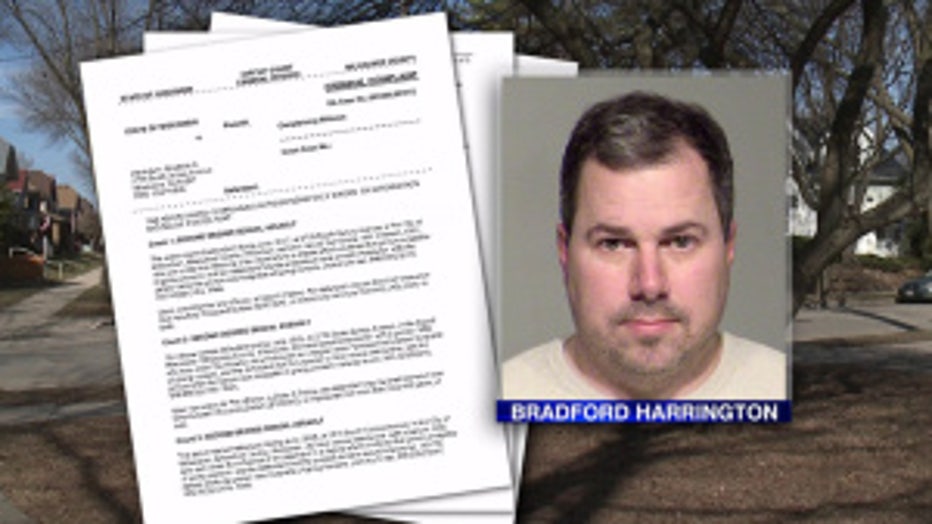 Police say Bradford Harrington was arrested again on March 1st, and they are looking into new charges -- but Harrington told FOX6 News he is innocent.

A criminal complaint filed on January 25th details what police say Harrington allegedly did in a duplex on Milwaukee's south side, as well as in hotel rooms and at other locations.

Police say more charges against Harrington could come soon.

"I don't have anything to talk about. Everything is false," Harrington said.

The complaint says a Milwaukee County Sheriff's lieutenant noticed inmates charged with prostitution were having frequent and extensive contact with Harrington. In fact, police say 633 phone calls were made from inmates to Harrington's phone.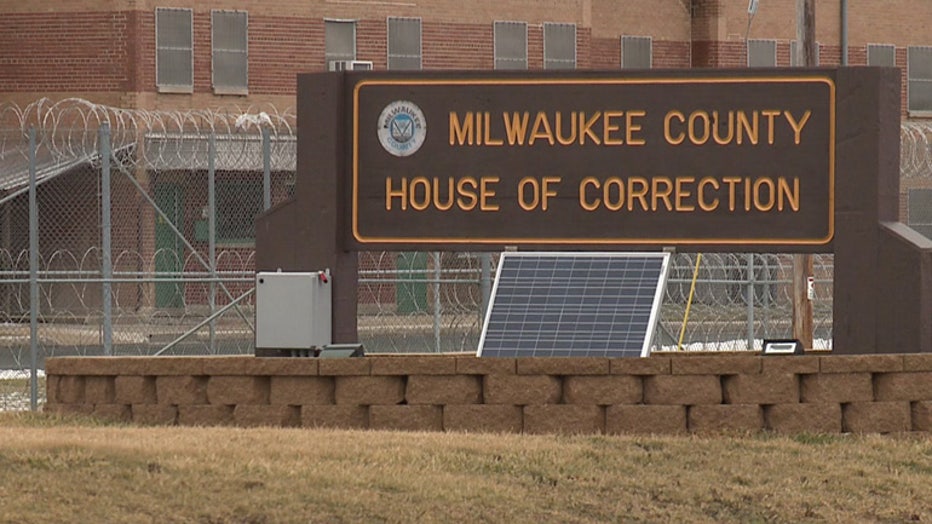 One woman told investigators Harrington allegedly looked at a site called "Jailbase" every day to find new inmates to contact, sometimes putting money in alleged prostitutes' jail accounts so they would owe him favors.

Another woman told police Harrington got her high on heroin and Xanax, videotaping her as the two had sex and she blacked out.

Police confronted Harrington with sex videos they say were discovered on Harrington's phone and photos of several women injecting heroin.

"I'm innocent of this, I don't know anything," Harrington said.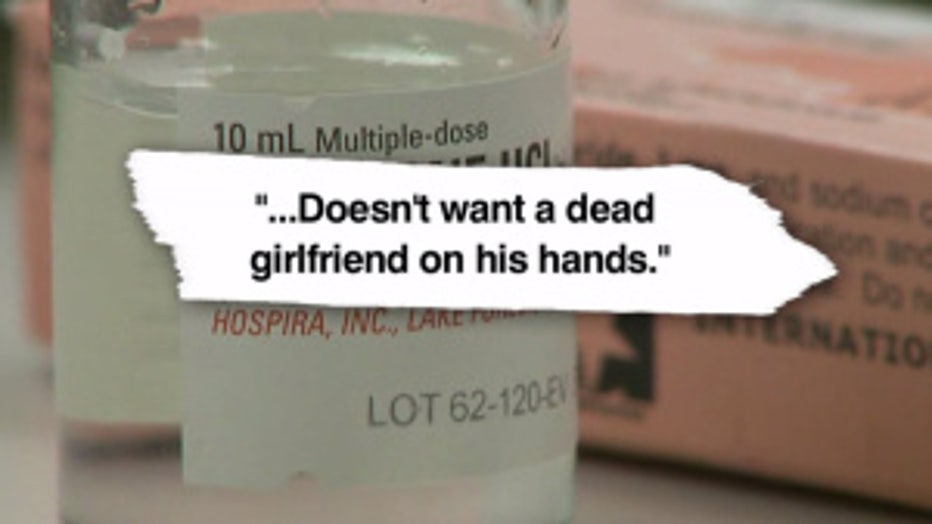 The complaint says Harrington admitted to keeping pre-filled Narcan syringes in the trunk of his car and vials in his kitchen because he "doesn't want a dead girlfriend on his hands."

"This is all false," Harrington said.

Harrington told police the victim in the complaint consented to sex, and that he paid her -- but officials say a woman with that degree of intoxication cannot give consent.

Harrington was charged in January with three counts of second degree sexual assault of an intoxicated victim, and one count of capturing an image of nudity. He has a court hearing scheduled for March 16th.