Several people taken to hospital after 3-vehicle crash near 58th and Capitol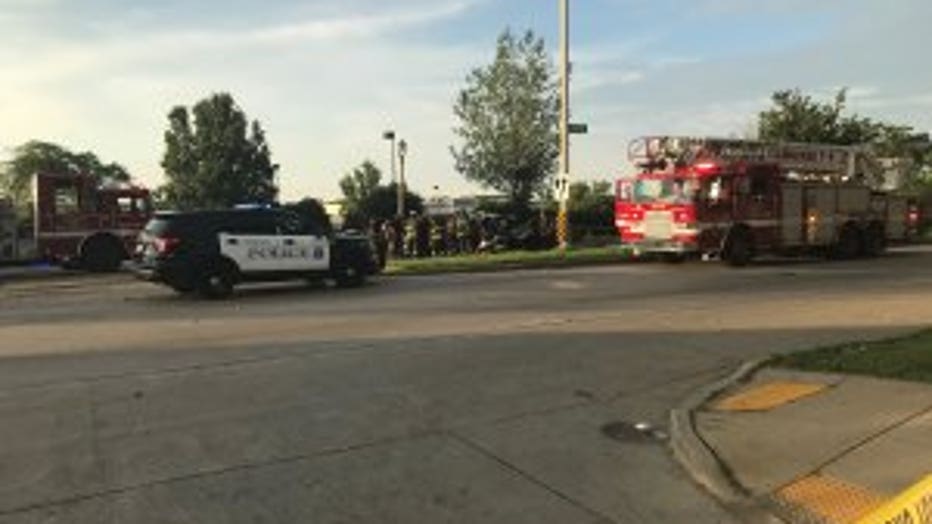 Multi-vehicle crash near 58th and Capitol in Milwaukee


MILWAUKEE -- At least three vehicles were involved in a serious crash near 58th and Capitol on Friday afternoon, July 5.

Witnesses tell FOX6 News they saw a Brookfield police squad chasing after a vehicle. Moments later, they heard a crash and saw an SUV hit at least two other cars.

Witnesses say a man tried running from the scene but was arrested.

Those who were nearby saw the situation unfold right in front of their eyes.

"I see this black SUV coming super fast coming from west to east  -- going eastbound. He was kind of fast and I seen one cop, I think it was Brookfield police SUV also chasing them. I had to slow down so they can pass through and not even two three seconds later I heard the colliding," said Sam Mustafa, witness.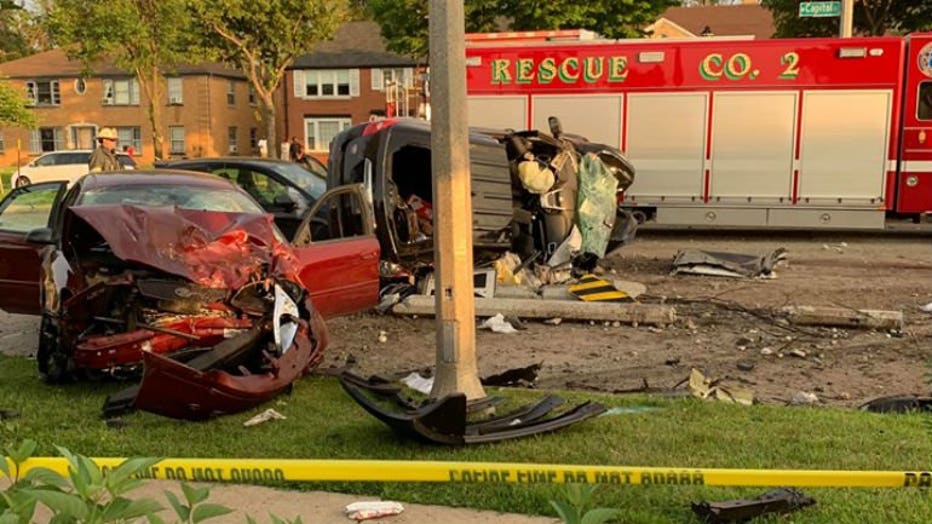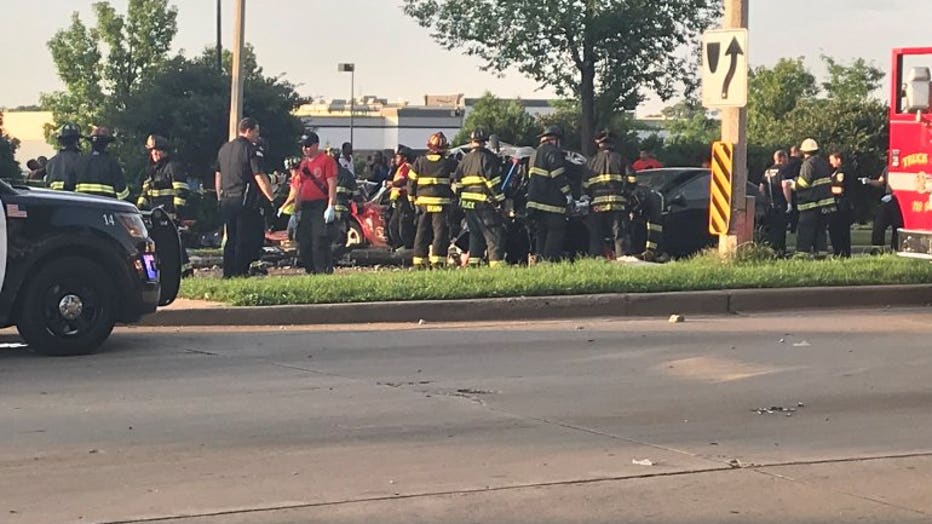 Multi-vehicle crash near 58th and Capitol in Milwaukee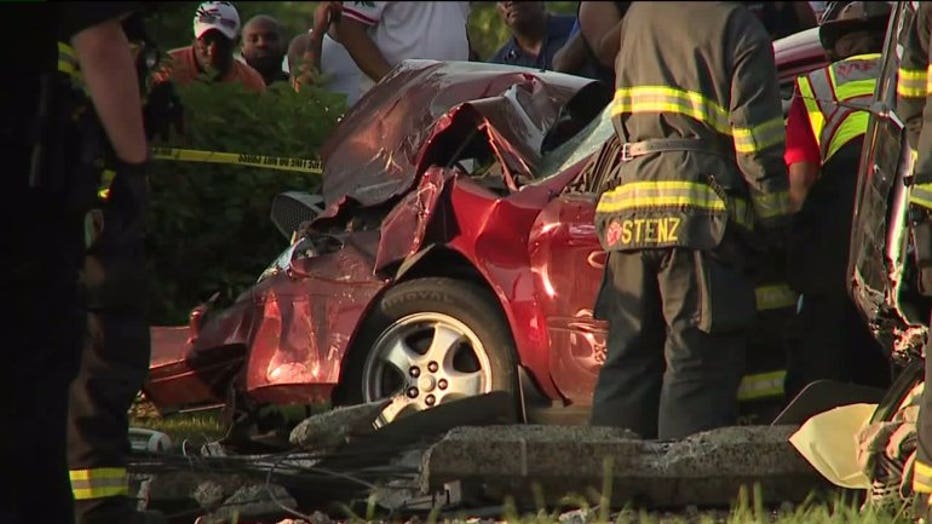 Multi-vehicle crash near 58th and Capitol in Milwaukee


"I just heard a lot of squeaking sounds and all of a sudden it just exploded like a big bomb. So, we all jumped off the porch and ran to the front and it was just a mess. It was like a whole cloud of smoke and everything. It was real bad," said Linda Rucker, witness.

Multiple victims were seen being taken away by ambulance. The extent of their injuries is unknown.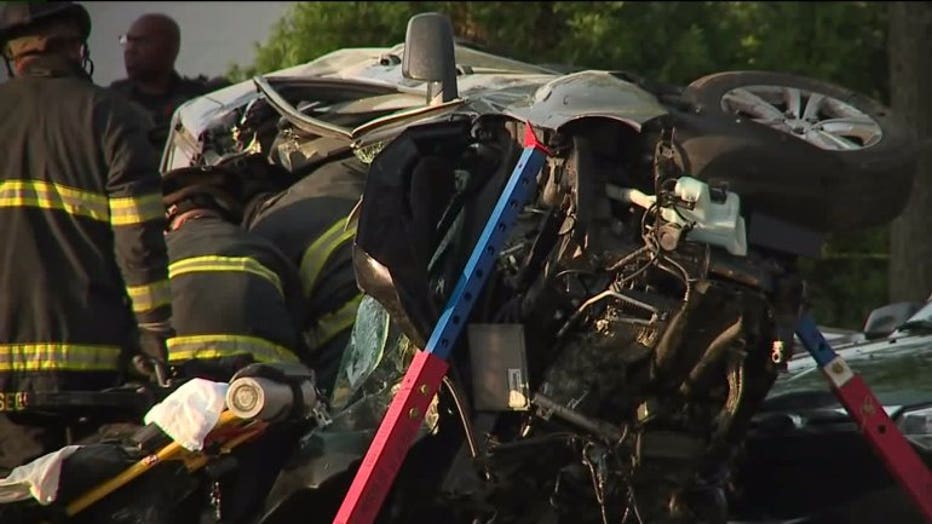 Multi-vehicle crash near 58th and Capitol in Milwaukee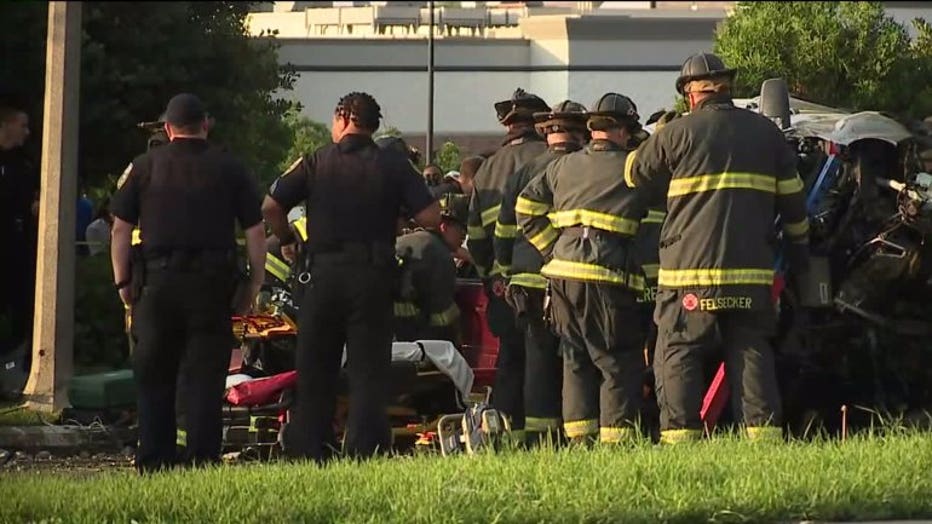 Multi-vehicle crash near 58th and Capitol in Milwaukee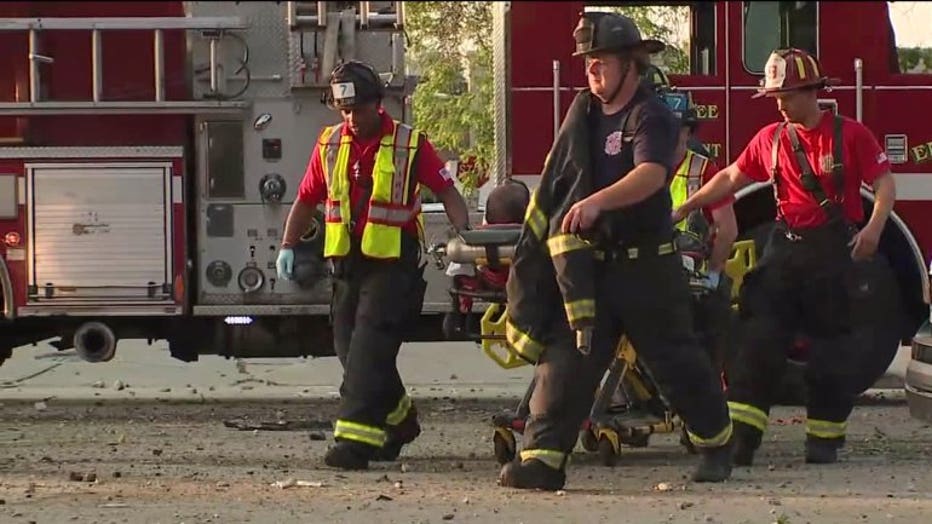 Multi-vehicle crash near 58th and Capitol in Milwaukee