Senate race: Feingold returns questionable donations, Johnson answers to investment in Irish company


MILWAUKEE -- With eight days until Election Day, Wisconsin's tight U.S. Senate race is becoming increasingly negative -- with both candidates facing scrutiny.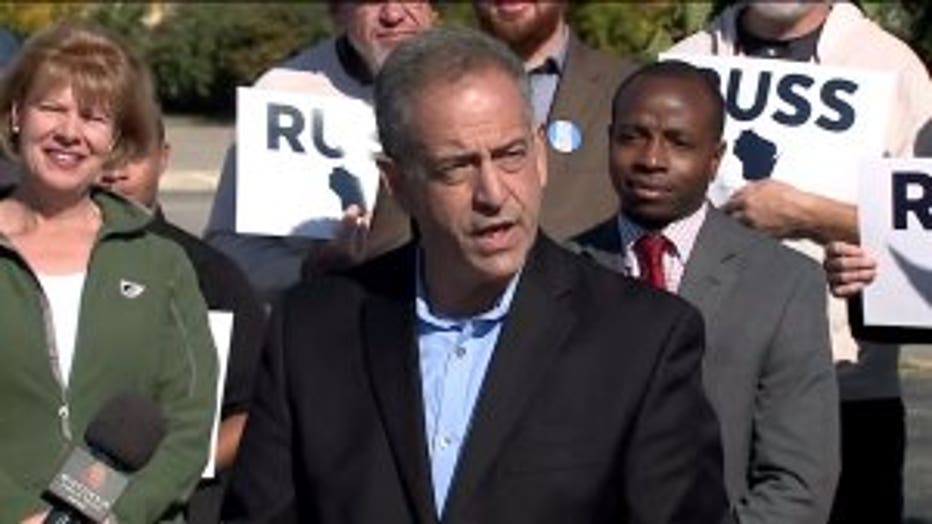 Democratic candidate Russ Feingold is returning $45,000 from a Massachusetts law firm accused of giving bonuses to employees who contributed to Democratic causes. Meanwhile, Republican U.S. Sen. Johnson battled back against Democrats' accusations that he uses a part-ownership of an Irish company as a tax haven.

Democrats say DP Lenticular is a shell company, allowing Johnson to divert profits from Pacur, the Oshkosh-based plastics manufacturer he owned until he won his U.S. Senate seat. In Ireland, the corporate tax rate is lower than in the U.S., but Johnson says the company is a legitimate sales agency for Pacur in Europe.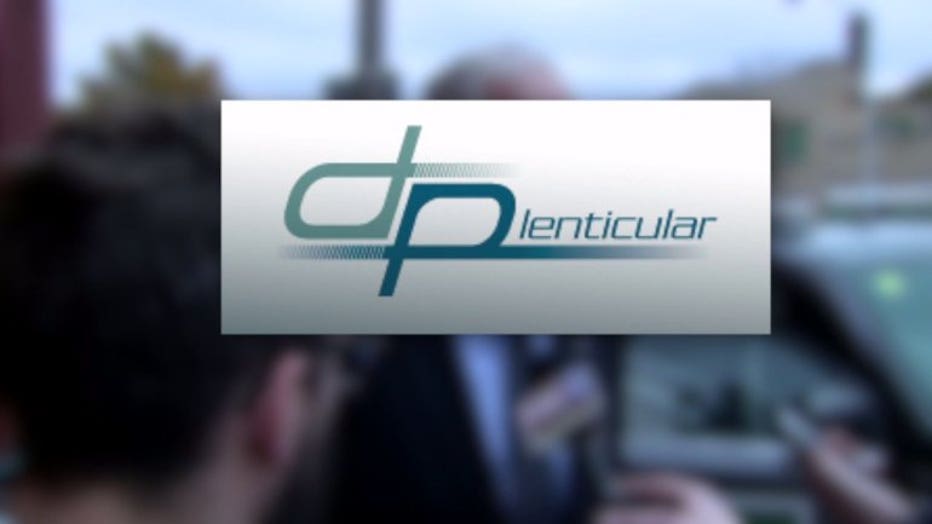 "Sen. Feingold has no clue how business is actually conducted. I do," Johnson told reporters in Milwaukee, after initially saying he needed to leave as reporters asked questions about the subject. "This is how you export product. Without a sales agency, I don`t know how you sell product. By the way, those exports created jobs in Wisconsin manufacturing."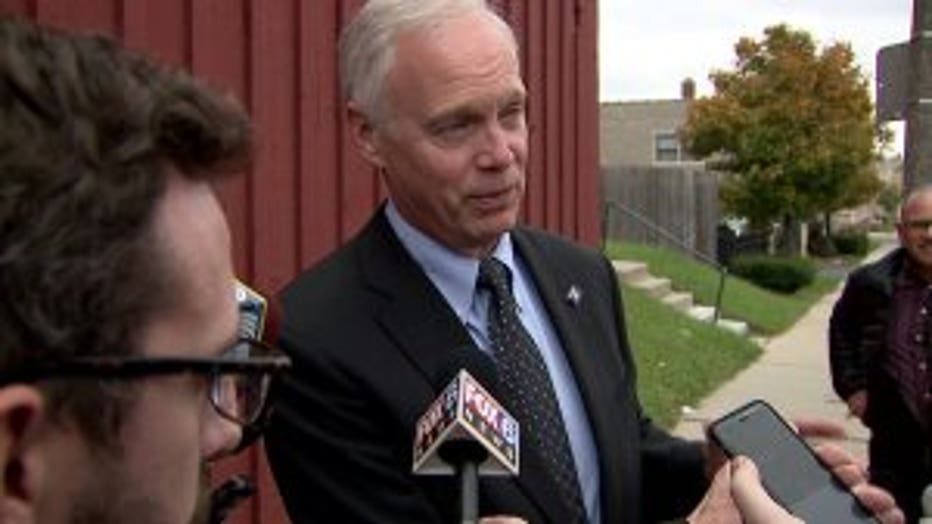 Johnson reported a 9.9 percent stake in DP Lenticular on his 2016 U.S. Senate financial disclosure form. He said he makes less than $15,000 a year from his partial ownership and pays state and federal taxes on the earnings.

"I have a small investment. There`s no profit parked over there or anything else," he said. "Those profits are paid out every year. And I report them and I pay taxes on them."

Democrats raised the issue Monday morning during a conference call, in which they questioned whether Johnson was "gaming the system."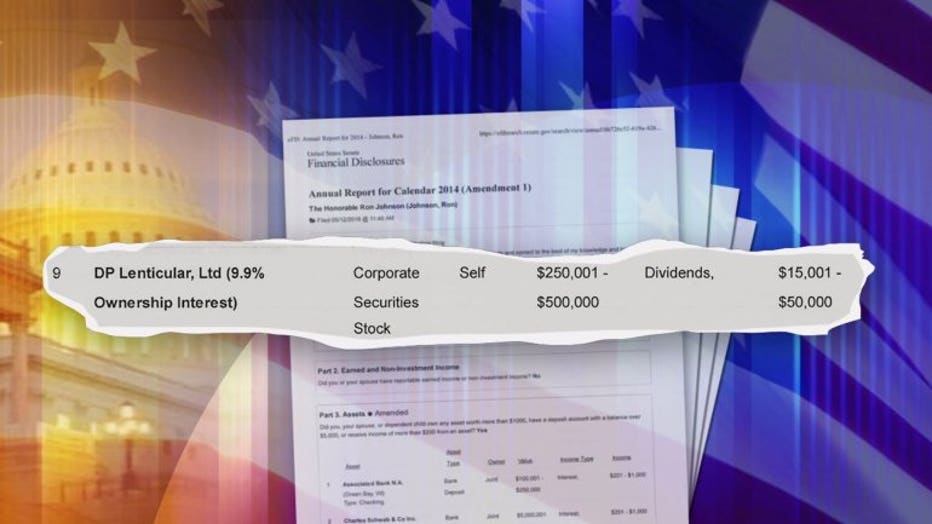 Meanwhile, Feingold is dealing with questions himself after a Boston Globe investigation into one of his major donors.

Feingold's campaign said it will return $45,000 in donations from a Boston law firm that reportedly awarded bonuses to employees who gave to Democratic causes.

Feingold was the top recipient of Thornton Law Firm donations among members of Congress and congressional candidates, according to data from the Center for Responsive Politics.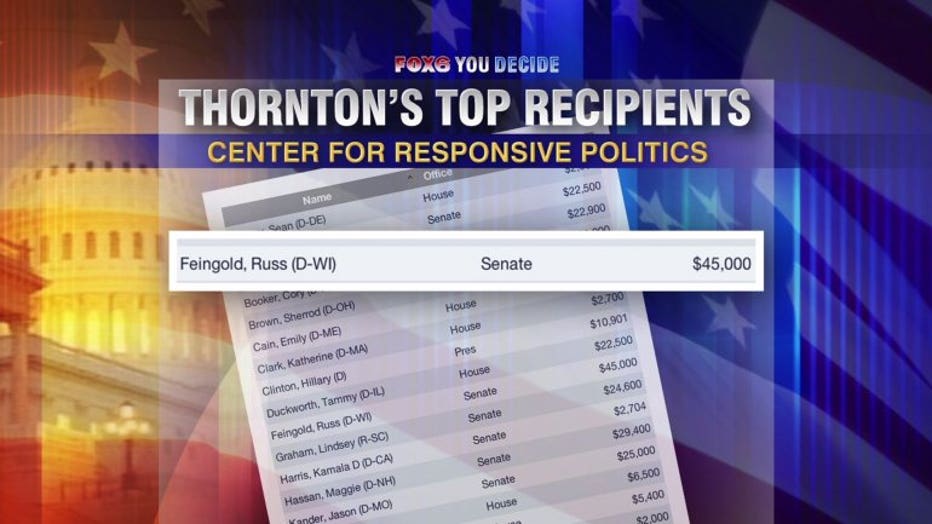 "This campaign does not tolerate this kind of activity and is disturbed to learn of these accusations," Michael Tyler, a Feingold spokesman, said Sunday. "The contributions will of course be returned immediately."

During a campaign appearance in Eau Claire, Feingold told reporters that he was doing the "appropriate" thing by returning the donations.

"If there's any question at all about contributions, I don't want to have anything to do with it," he said.

Late Monday, Wisconsin Republicans asked federal regulators to investigate how much Feingold knew about Thornton's donation practices. Such requests often go nowhere.

U.S Sen. Lindsey Graham of South Carolina is the lone Republican on the list of Thornton's top recipients.

Johnson said "I really don't know what you're talking about," what FOX6 News asked whether Graham should also return the Thornton donations.