Senate GOP budget advances Milwaukee-area freeway projects with $712 million in bonding, but may lack support


MADISON — Wisconsin Senate Republicans took the unusual step Tuesday, July 18th of releasing their own state budget in an effort to end a weeks-long impasse, but admitted they may not have the votes to pass it in their chamber.

"I'm not going to make that prediction that I have the votes right now," Senate Majority Leader Scott Fitzgerald told reporters at a state Capitol news conference.

The Senate GOP plan includes $712 million in borrowing for road construction, enough to move three Milwaukee-area freeway projects forward. But Assembly Republicans have said they will reject any new borrowing without a gas tax or fee increase, which is not part of the Senate budget.

Wisconsin's new budget was supposed to take effect July 1st, but lawmakers have hit an impasse over transportation spending. Wisconsin is now one of three states that haven't adopted new budgets, joining Rhode Island and Connecticut.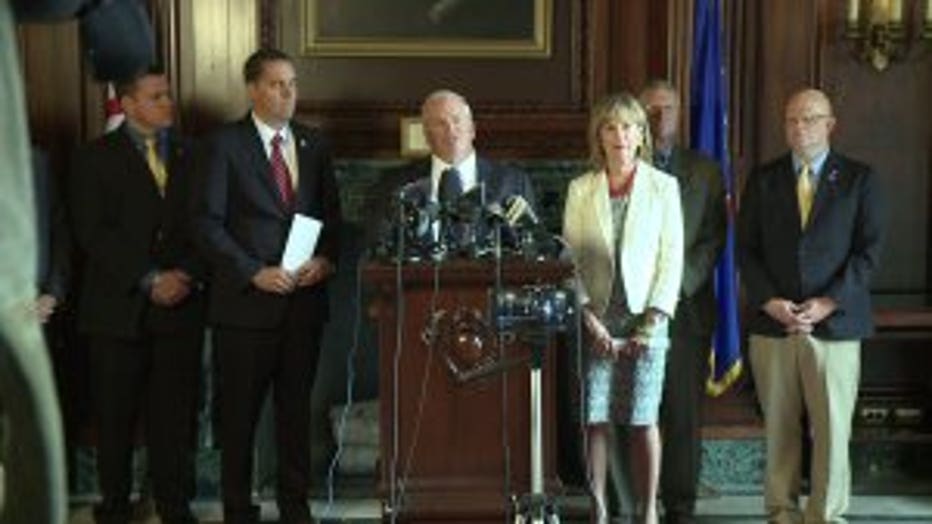 Wisconsin Senators unveil budget


On Tuesday, Fitzgerald said his goal was to bring everyone back to the negotiating table, even as he released the Senate plan without the Assembly.

"This clearly puts it back in the Assembly's court -- to develop what their plan is," he said.

Assembly Speaker Robin Vos said in an emailed statement that he would give the Senate plan "fair consideration." Vos was silent about the $712 million in borrowing, though he has previously criticized similar proposals.

"While we may not be on the same page on a few items, there isn't a reason why we can't work through the differences to find solutions that can pass both chambers in the coming weeks," wrote Vos, R-Rochester.

About half of the borrowed money, $350 million, would come from the state's general fund, which also pays for schools and other state agencies' budgets. Senate Republicans were critical of a similar plan in 2015, and state Sen. Howard Marklein told the Milwaukee Journal-Sentinel that year it was "bad policy." Marklein, R-Spring Green, did not return a phone message seeking comment Tuesday from FOX6 News.

The borrowed money would allow the state to advance the north leg of the Zoo Interchange construction project in Milwaukee County, jump-start the long-delayed I-94 North-South project south of Milwaukee, and start the process on I-94 East-West from 16th Street to 70th Street in Milwaukee County.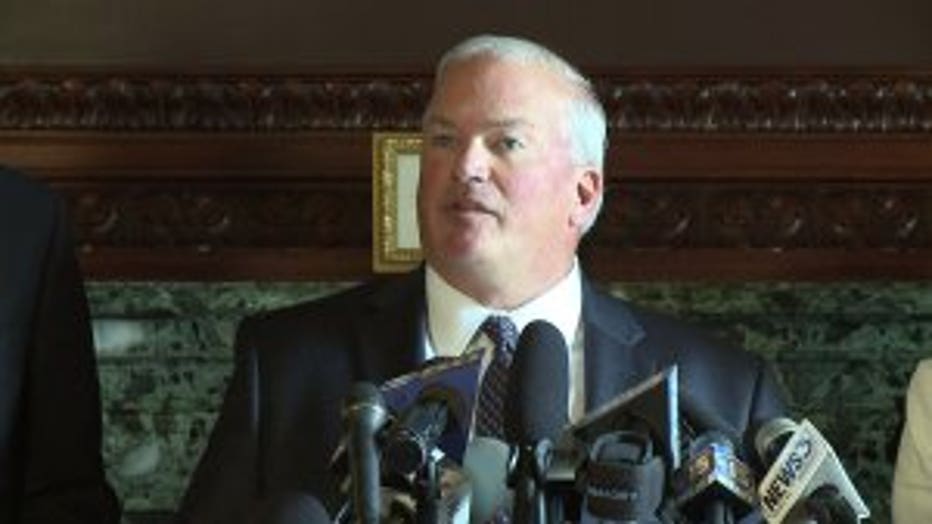 Senate Majority Leader Scott Fitzgerald


"That is a project that I think is still critical. I think a lot of members think it's critical," Fitzgerald said of the I-94 East-West roadwork, which has been controversial locally and abandoned in Gov. Scott Walker's budget.

The proposal cuts 200 positions from the state Department of Transportation, eliminates the personal property tax in 2018, scraps a modest income tax cut in Walker's budget, and increases K-12 school funding by the same amount as the governor proposed.

Walker's spokesman, Tom Evenson, tweeted Tuesday that the governor welcomed the Senate's budget and said it lined up with Walker's priorities.

State Sen. Alberta Darling, one of the Republican co-chairs of the Finance committee, said Vos's proposal last week not to borrow any new money was "totally unrealistic."

"It is impossible to pay for those projects in cash," she said. 'We have never done that, and it's not smart to do that."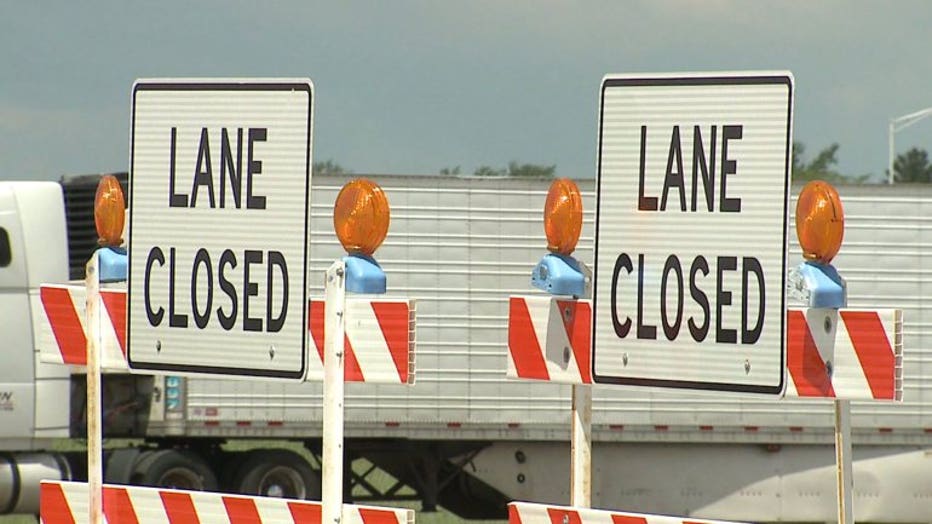 Though they proposed giving the Transportation Department more money, Senate Republicans blame the agency for huge cost overruns uncovered during a 2016 audit.

Democrats said that was irresponsible.

"The Republicans can point fingers at the DOT but the Republicans have been in charge of this building for a long time," said state Sen. Jon Erpenbach, D-Middleton. "They should be pointing the fingers at themselves."

 

Erpenbach, who spoke to reporters from the same podium used by Senate Republicans minutes before, pointed the finger at Walker for the budget impasse.

"I don't believe it's the speaker's fault. I don't believe it's the majority leader's fault. It's the governor's fault," Erpenbach said.




The stalemate has no short-term consequences in Wisconsin because the previous two-year budget simply continues. However, Walker has warned that an impasse that drags on months would cause road funding to dry up.

Local officials, including Milwaukee Mayor Tom Barrett, have raised concerns about the uncertainty of planning municipal budgets while state funding remains in flux.

Fitzgerald said he, Vos and Walker would be back at the negotiating table Wednesday.